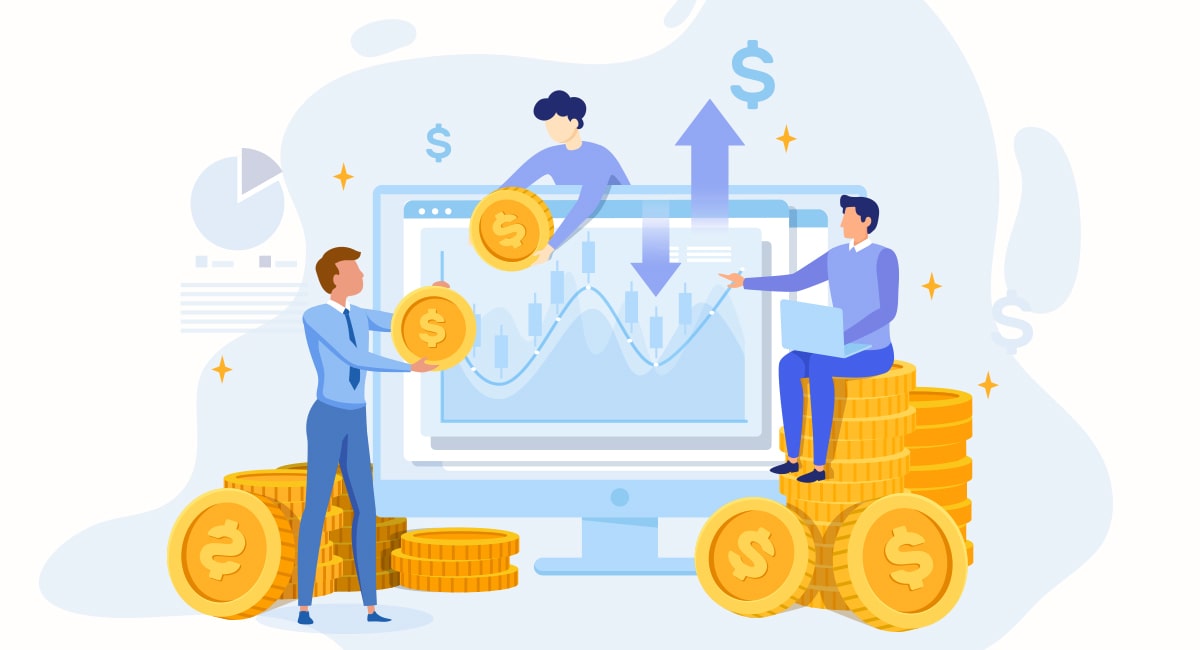 Growth is a sign of business success; it is crucial for long term survival. It helps to stay competitive and relevant with the growing market. And if you are not focusing on the ever-increasing market trends, then you are losing numerous opportunities at the same time. Check how the B2B marketplace model helps to grow your business, which factors affect the model, and much more.
Modern customers these days are more likely to choose the services that provide them with an instant solution. Hence it becomes essential for enterprises to find effective ways to cater to their business requirements without any hassle. It's no surprise that growth remains a top priority for all sizes of businesses,
Gartner's 2019 CEO and Executive Survey
represents.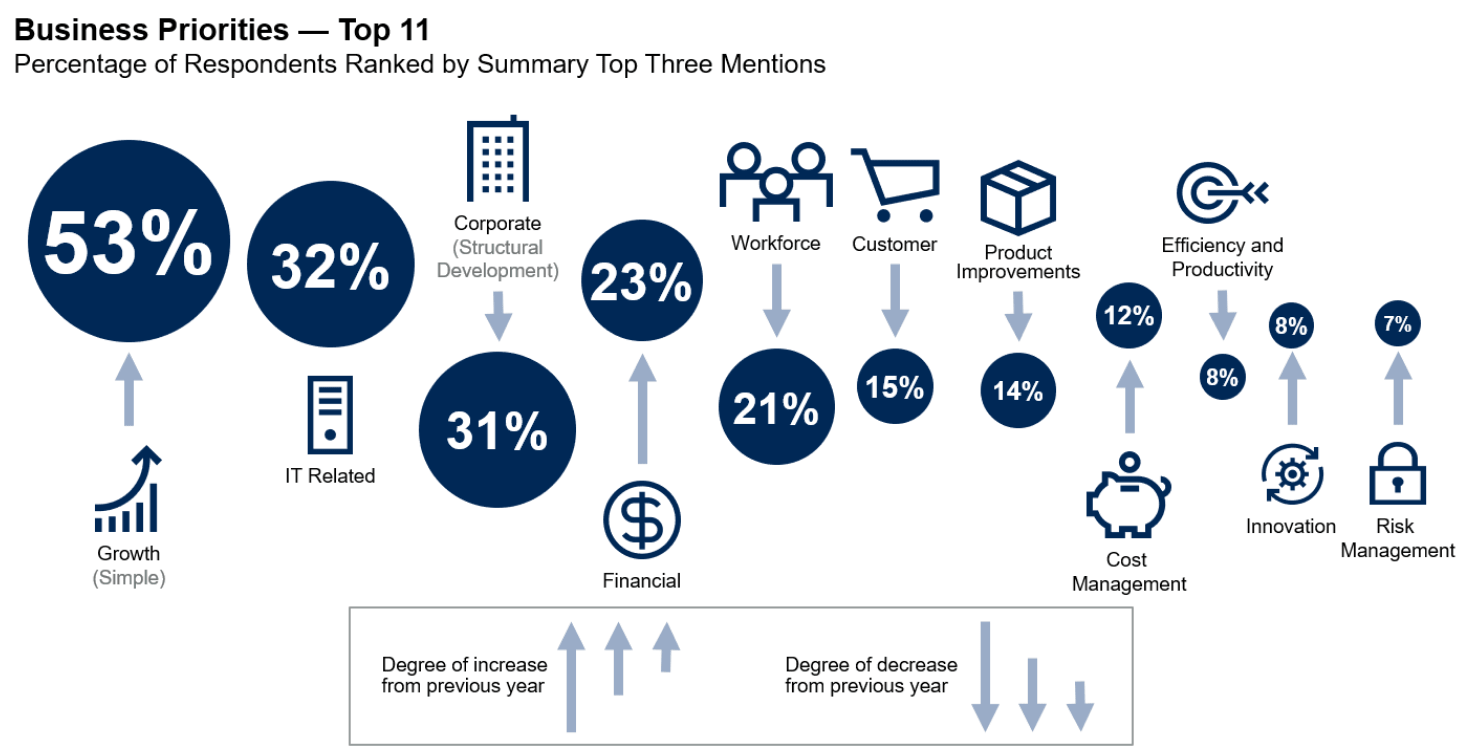 However,
new research
has found that one in three businesses does not have the right strategy to expand their business. Undoubtedly business growth is a top priority, but many companies don't have enough time to achieve success.
Indeed business growth is hard; every business organization knows how hard it's to build trust and turn customers into loyal ones. If you want to opt for the B2B Marketplace Model to grow your business, we have outlined some strategies that can help dive into the hottest B2B trends permitting you to meet customers' expectations in upcoming years.
Explore Different Types of Marketplace Business Model to Find Make Smart Choice
A marketplace is an online platform developed to accommodate and gather the end number of customers and vendors. It enables both to interact as equals (both parties can be business representatives or private individuals. It helps to build a hierarchy of "entrepreneur-client." Mainly there are three primary business models; these models include:
B2B (business-to-business): Business marketplaces
B2C (business-to-customer): Enables businesses to sell to its customers
C2C (customer-to-customer): private individuals make and offer orders
There are various types of online marketplaces based on their models and methods helping businesses to operate efficiently. Therefore, it becomes crucial for enterprises to make smart business choices, especially when choosing a business model for your business. Check why the B2B marketplace business model is the best option to choose from.
What is B2B Marketplace?
B2B marketplaces simply mean selling items from one business entrepreneur to another. It helps them to generate more traffic at a time. B2B platform is simply operated by a third party and is open for sellers and buyers to become its part. Some famous B2B examples of the marketplace are Alibaba, eBay, and many more that allow wholesalers and manufactures to buy and sell their product or services on the platform.
How Does a B2B marketplace work?
Marketplace platform is an effective platform that connects buyers and sellers, helping them to find the best product needed on the platform. A B2B marketplace connects businesses, some freelancing platforms like Upwork, Alibaba, and many others. Elluminati inc has also introduced an effective marketplace platform that connects businesses with other businesses. The platform helps them achieve their targeted goals in no time.
Moreover, many platforms are hybrid of B2C and B2B. Etsy is one such example where sellers can sell their products in bulk to other customers. Hosts vacation marketplace on Airbnb to target a broad audience, and simultaneously, they can also provide accommodation for business travelers. One of the great things about the B2B marketplace is that it tends to offer your long-term business arrangements.
Additionally, if you are a marketplace in today's established market, it's quite hard to lure B2B users to turn towards your brand. Most B2B tend to stick to the existing systems to address the present market's growing demand. They can even consider expanding their business if they get excited offers; they can opt for the right marketing strategy to win the market quickly. B2B marketplace is mainly of two types, this includes:
1. Vertical Online Marketplace
This online platform is referred to as only one segment of the industry. It provides quick access to business verticals of every element of a particular sector, such as chemical, automotive, food, delivery, construction, textile, or any other. Buying or selling this online marketplace helps to enhance business operations while decreasing the inventories and supply chain costs to a great extent. It also affects the procurement time.
2. Horizontal Online Marketplace
On the other side, the Horizontal online marketplace suggests the service difference in the industrial sector. The platform connects buyers and sellers across different regions. It allows buyers to purchase auxiliary products like office equipment, stationery, or any other as per their convenience.
B2B Business Model: Why it is Best Choice for Your Marketplace Business
The internet in the simultaneous scene replaces most of the things starting from the online to the offline market. With the increasing needs, numerous business models came into existence, ensuring to provide better services on-demand. It's helping businesses to leverage maximum profit for their business in no time. Today most businesses invest in clones or custom apps, allowing them to expand their business reach online.
There is nothing that eCommerce can offer these days. Starting from improved business product services, food delivery, and much more can be ordered to get delivered at your place. And B2B selling is one of the primary domains that has gained massive popularity among businesses. It helps in maintaining the supply chain of the eCommerce and offline market. With trade rules, bulk orders, and different marketing standards, B2B enterprises are broader and complicated than ever.
The Statista report represents that the B2B market is worth over 7.6 trillion dollars. eCommerce is not complicated, but the B2B businesses are multifaceted in the arena.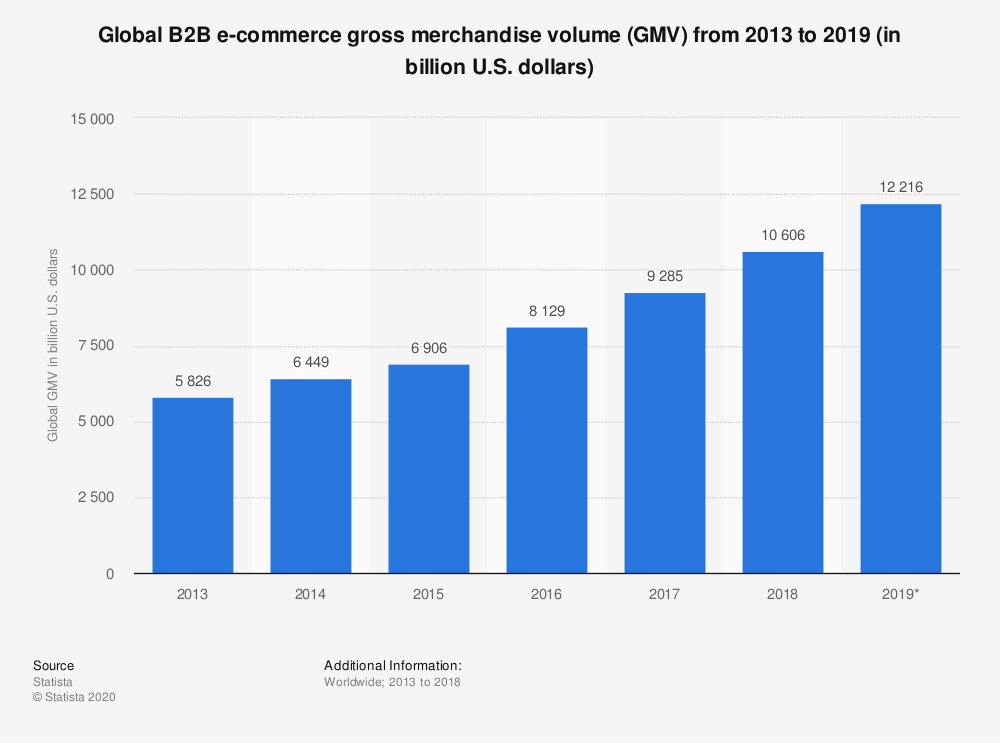 Explore the Whole Concept of B2B Marketplaces
When it comes to the B2B marketplace, then a particular platform that connects different businesses with supply chain replenishment gets the spotlight. The commerce which takes place on the online platform includes:
A platform that holds multiple manufactures and suppliers
The system where an individual can place an order
The platform allowing offline and online option
A system that helps in delivering an order to customers directly
Any such platform is known as the B2B marketplace. The online platform connects different businesses helping them to sell their product to each other. Check the overall visual flow of the system to know how it ensures effective operations. Still, the businesses that sell to the consumers and sellers are not the retailers but the suppliers and manufacturers.
The B2B marketplace platform involves various businesses contributing to creating trends in electronic commerce that takes place between different business entrepreneurs at different levels, such as retailers, wholesalers, manufactures, etc. Some well known B2B platforms are:
Alibaba (Both B2B and B2C)
Amazon (Both B2B and B2C)
Mercateo
Rakuten
IndiaMART
Global Sources
Types of B2B Business Model You Can Consider!
B2B Business Model Based on Business Type
Vertical B2B Marketplace
Horizontal B2B Marketplace
B2B Business Marketplace Based on Models
B2B Product Marketplace
B2B Service Marketplace
Hybrid Marketplace
Key Aspects of a B2B business Model to Have to Look Into!
Key partners
Primary resources
Value proposition
Customer relationship
Customer segments
Cost structure
Revenue streams
Look into Some Common Business B2B Business Model Helping to Generate Revenue
Commission model
Subscription model
Listing fee model
Lead fee model
Featured list model
Freemium model
What Your B2B Marketplace Model Cover
You might be wondering what your B2B marketplace model must cover; the answer is quite simple, a few things help you make your identity in the market quickly. Things include:
Your business niche
Market fit product
Right targeted users
Find Effective B2B Marketplace Software Right Away!
Once you have finalized everything about the B2B marketplace, it's time to develop a dedicated platform to reach your targeted goals. Get in touch to find the best business platform; the cost-effective way and fastest way is to invest in the best platform that satisfies all your business needs. The customized solution helps you make all the needed changes guaranteeing to address growing business demands efficiently. Make sure the solution you opt for consist of:
Engaging Features
All the features like user profiles, multiple payment support, listings, etc must be integrated on the platform. Explore the complete list of features to know which to include in your marketplace solution.
Security
Security is a significant concern that must be kept on top priority when operating a B2B marketplace business. Keep all security measures on the full list while crafting or choosing the marketplace platform.
Customizability
Undoubtedly you might have enormous requirements for your marketplace business, considering investing in a mobility solution that offers you full customization facilities. Choose solutions that have an easy to use interface and enable you with complete access to powerful features of the platform.
B2B Marketplace Model: How it Competent to Make Your Name in the Market!
B2B marketplace provides a broader arena for businesses to experiment with a variety of revenue models. In contrast, most business models are not undivided enough to compete with rivals.
Combo of more than two business models can provide you with more benefiting and significant results. You can't expect the commission model to let you thrive like Amazon, Alibaba, or any other. You need a stable revenue stream balance at the level of Alibaba and Amazon Prime's featured listing plans.
A hybrid of prospects is competent to make a great name in the B2B arena. Whether B2B marketplace models can enable you to make choices as per your ventures, make sure it's flexible to accommodate all streams. Never miss single opportunities for your business; make sure that you choose best, resulting in increasing your revenue stream to a great extent.