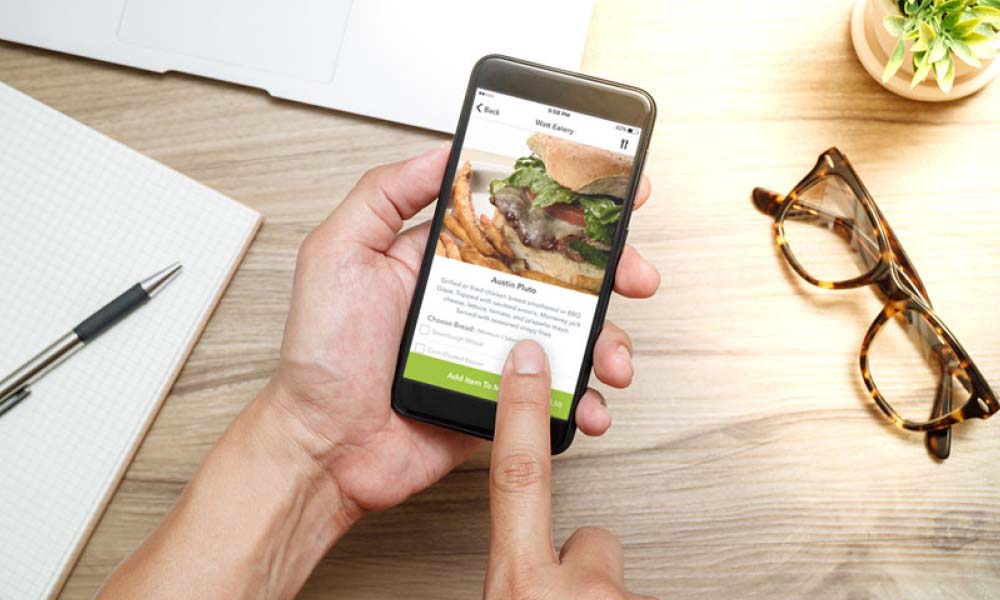 Several businesses such as online ordering, eCommerce, etc. have already occupied the center stage, and the online delivery market is booming and moving along with technological advancements. In fact, online food ordering service has gained tremendous momentum and the number of players is increasing in quick succession across the globe. And this is all possible because of modern tech tools and evolving needs of customers who want "comfort" with delicious cuisines. The online food delivery market is rising, and the USA is probably ahead in the race as numerous food delivery apps rule the market. Among them, Waitr has made its name in the Southern USA. Hence, entrepreneurs are willing to have Waitr clone app as it can enable them to stand tall in the competitive market. Now you must be curious to understand how Waitr works? In this piece of article, we are going to reveal the complete business and revenue model. So let's begin.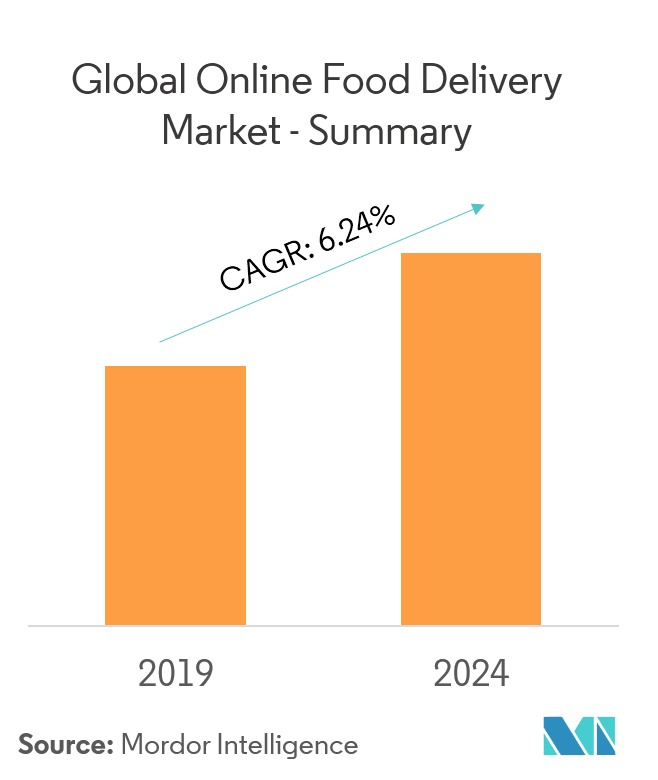 Source: Mordo Intelligence
The worldwide online food delivery market is forecasted to reach $126.91 billion in 2021, with an annual growth rate of 10.3%. This figure itself explains that the demand for online food delivery services keeps increasing in the coming years because people seek convenience. On the other hand, restaurants are leveraging technology to increase sales and online visibility.
A food delivery app like Waitr is a popular example that we can come across as it allows people to browse restaurants, place orders, and get them delivered at their preferred location. If you are occupied with the restaurant industry, you can't keep yourself apart if you want to get success.
Therefore, more and more entrepreneurs also want to have a Waitr clone app to survive in this competitive digital world. If you are one of them and want to seize the opportunity, this is the right time. But before that, we will reveal in-depth knowledge of the Waitr business model as well as its revenue streams. So let's start simple.
What is a Waitr Clone?
Waitr clone is an advanced app-based delivery module that offers greater access to a wide range of restaurants to customers and fosters restaurant business growth that leads to a higher return on investments.
What is Waitr
Waitr is considered one of the best online food delivery applications in the southern USA. It provides a food delivery platform to the customers where they can browse restaurants, view reviews, place orders and track them in real-time. Waitr provides a digital medium to the users where they can choose the best restaurants and order delicious food from the same.
Since its launch, Waitr has raised funds from various investors and tie-ups with popular restaurants and delivery providers. Now let's go through some of its facts about inception and funding details.
Waitr Facts and Statistics
Waitr is considered one of the best food delivery providers in the southern USA. It provides a food delivery platform to the customers where they can browse restaurants, view reviews, place orders and track them in real-time. Waitr provides a digital medium to the users where they can choose the best restaurants and order delicious food from the same.
Since its launch, Waitr has raised funds from various investors and tie-ups with popular restaurants and delivery providers. Now let's go through some of its facts about inception and funding details.
Brand Name: Waitr
Founded in: 2008
Founders: Christopher Meaux
Headquarter: Lake Charles, Louisiana, USA
Company Type: Public
Stock Symbol: LCAHU
Number of Employees: 1034
Revenue: $204 million
Area Served: United States
Website: http://waitrapp.com/
Competitors: Deliveroo, Wolt, Doordash, GrubHub
In 2018, the company received huge funding of $85 million from Luxor Capital group. Later in the same year, the company was acquired for $308 million by Fertitta Entertainment.

In 2019, the company declared it would terminate its delivery providers and move to a contract-based model, similar to other food delivery providers.

In 2021, Waitr extended its partnership with Drew Beers as it was the original investor in Waitr in 2017.
How Waitr Works – Where Great Food Meets Convenience
Waitr deliver food directly to customers from restaurants at least possible time. How do they do it? As they have skilled and professional delivery providers that deliver food on time. What makes Waitr different from other food delivery apps is that customers can place a group order and customize it according to their preferences.
The ordered food is picked up by the delivery provider and delivered to the customer's location. Customers can get delicious food more conveniently with real-time tracking. At the same time, restaurants can amplify their customer base through the Waitr app. So let's see how Waitr works and make it easy for customers to get food at their doorsteps.
With the help of a website and app, customers can browse the list of restaurants, choose dishes and add items to the cart.

After adding items to the cart, customers need to make payments through secured payment gateways. However, they can also opt for COD.

The restaurant receives the order request, starts preparing for it, and assigns a nearby delivery provider to deliver the food.

The delivery guy picks up the order, arrives at the customer's location, and delivers the package.

If the customer has selected the COD option, they need to make a payment. Lastly, customers can rate the service based on the overall experience.
Now you must understand what makes Waitr popular in the southern USA as it allows customers to enjoy lip-smacking food at their doorsteps using a couple of clicks. Isn't it amazing?
Waitr Business Model- How Does it Satisfy Demands of End-users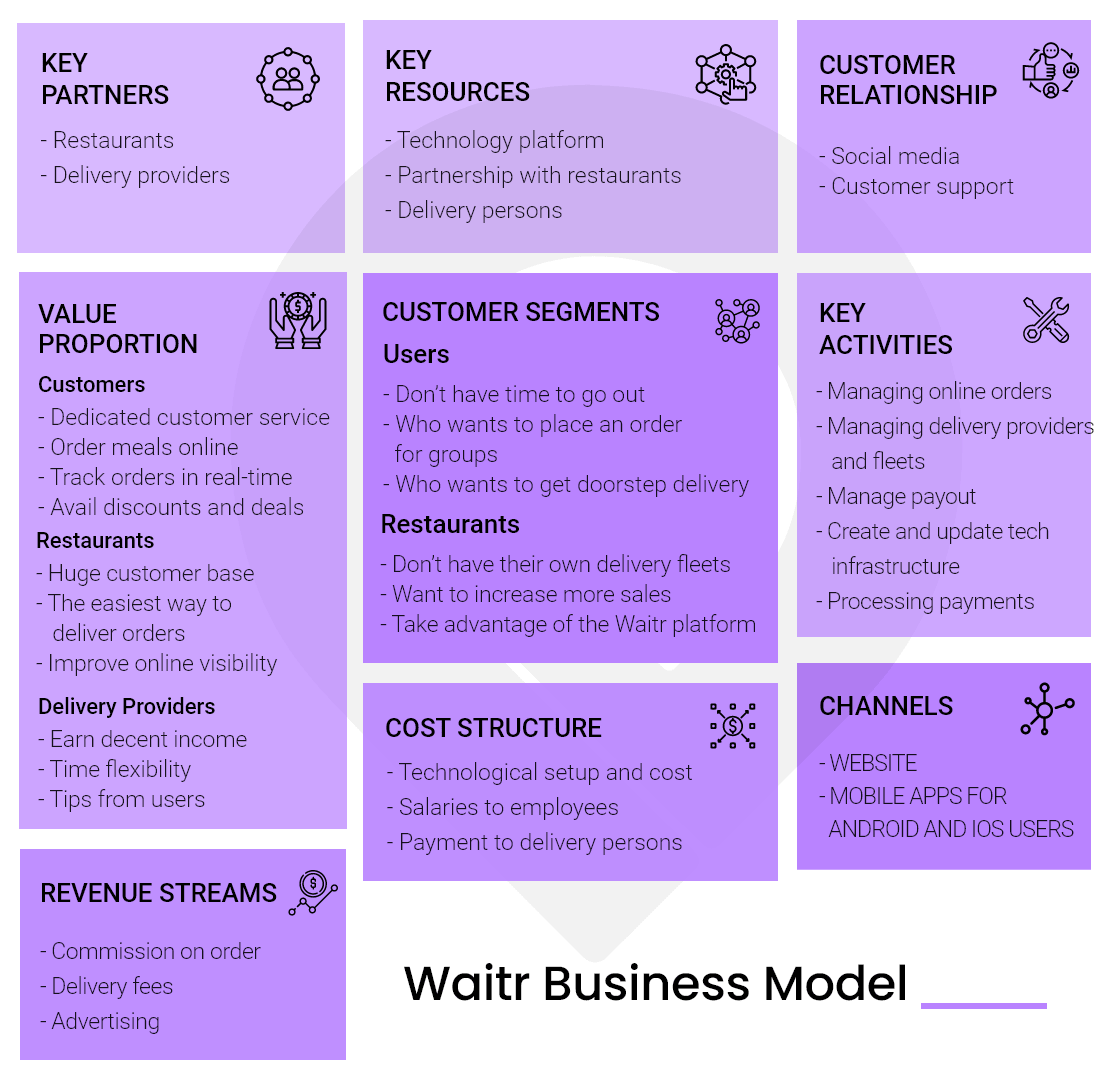 The Waitr business model is easy to understand as it's divided into three-tier segments. In order to smooth the running of the business, it is necessary to get well connected to all three segments, i.e., customers, restaurants, and delivery providers. In this business model, we are going to explain what value proposition it offers to all three segments.
For End-users (customers):
Customers can explore various restaurants with menu, location, and other details

Track delivery provider's location in real-time

Dedicated customer support

The ideal solution to save time and money
For Restaurants:
Collaborating with a third-party delivery application such as Waitr increase online visibility and order volume

Offer an extensive customer base

A cost-effective solution to reach a large audience base

No need to hire own delivery providers
For Delivery Providers
Earn additional income by working flexibly

Have chances to get a tip from happy customers
The Customer Segment of Waitr
The main objective of Waitr is to deliver food to customers conveniently. Thus, they have designed the entire workflow according to their preferences. Along with individual dishes, people can also place group orders and customize them as per their requirements.
Eventually, it fills the gap between the restaurant and customers who want to enjoy delicious meals but are unable to visit restaurants. Not only customers and food outlets but it is also beneficial for delivery providers as they can work part-time as well as full-time.
Revenue Model On Which Waitr Works
Now, you have enough understanding of Waitr's business model, so you might have a certain idea of how apps like Waitr make huge money. There is no doubt that digital food delivery apps are dominating the gig economy, and their future also seems bright, so let's uncover how it makes money and what are its revenue sources.
Commission from Restaurants
This is the major revenue source, being a great medium between restaurants and customers, Waitr charges a certain amount of commission on each order from the restaurant.
Delivery Charges
If a customer's location is far from the restaurant's location, they need to pay additional delivery charges. A factor that is considered while calculating the amount is the distance between pick-up and delivery point.
Restaurant Advertisement
This is another major revenue source of income; if restaurants want to get more orders and increase their visibility, they need to pay charges to Waitr for this kind of additional promotion.
How Does Waitr Clone App Put Your Best Foot In the Food Delivery Industry
A modern consumer does everything on their smartphone, from checking weather updates to shopping to even ordering meals and dinner. Moreover, affinity towards doorstep delivery also keeps increasing due to the pandemic, and this is the reason why food delivery apps have been getting huge attention as it allows people to enjoy a delicious meal without visiting restaurants.
On the other hand, restaurants are also bearing huge losses due to the outbreak restrictions; they are constantly looking for creative ways that increase their sales and revenue in this saturated market, and what could be better than having a multi-feature Waitre clone app solution? Several popular food delivery apps in the market connect customers with restaurants.
No doubt, partnering with third-party delivery apps is beneficial, but having your own app similar to Waitr will enhance your brand image among your customers. According to the recent report from National Restaurant News, the online food delivery market has gone up thrice over the past three years as compared to dine-in.
Another important reason why restaurants need an app like Waitr is the ability to replace the paper menus with digital menus that can be accessible to users no matter where they are. They can also visit customer's reviews and place orders with ease.
If you don't have an app similar to Waitr for your restaurant business, this is the right time to have one as it offers several perks such as,
Enhance brand image

Increase customer retention ratio

Digital menu

Ensure fast and hassle-free payment

Offers you an edge over the competition

Attract more eyeballs

Enhanced sales and revenue
Moreover, an app like Waitr enables you to communicate with customers; it will improve customer service and bring new customers.
How Much Does It Cost To Develop Waitr Clone Script
Food delivery apps are one of the hottest trends among entrepreneurs across the globe. Hence, many restaurants and business owners plan to develop Waitr clone script that streamlines order management and upscales their restaurant business in no time. Along with online ordering capabilities, the Waitr clone app can do wonders for your business as it can increase sales and profitability.
Talking about the cost, there are many factors taken into account, such as
App complexity

Type of application (native or cross-platform)

Development team location

Features integration

App design and much more
As you know, an app like Waitr consists of three apps and one web admin panel for the smooth running of the business. For that, you need to add all the modern features that make the entire delivery process glitch-free. If you are new to the food delivery business and facing a dilemma regarding what features to include, check out the entire list here. You will get a better idea.
If you are running a small restaurant business, it is cost-effective to opt for a SaaS model and focus more on food quality than software. But if you want to have all modern features within your app like Waitr, consult a reputed app development firm.
Become A Crowd Favorite In No Time With Waitr Like App
Advancements in technology have reshaped business models and changed people's way of thinking, eating, and ordering. Studies have shown that restaurants need to implement modern technology solutions for better growth. Redefine your restaurant business with the Waitr clone app and create an impressive online presence.
If you are willing to develop an app like Waitr, contact us, we will give you the best development solutions and support.