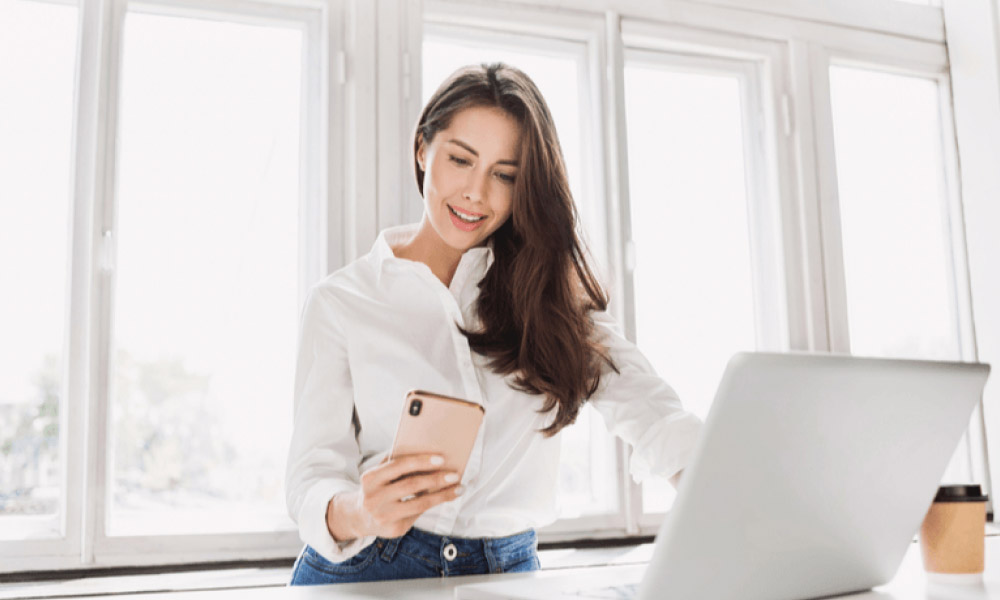 If you want to sell any service or product, you can't do it without having a presence online. Numerous service businesses are competing online. Small and medium-sized enterprises are also trying to offer their best to customers through impressive and feature-rich service platforms. Explore a complete list of marketplace services app in the UK to get quick access to it whenever you want through a few taps on a smartphone.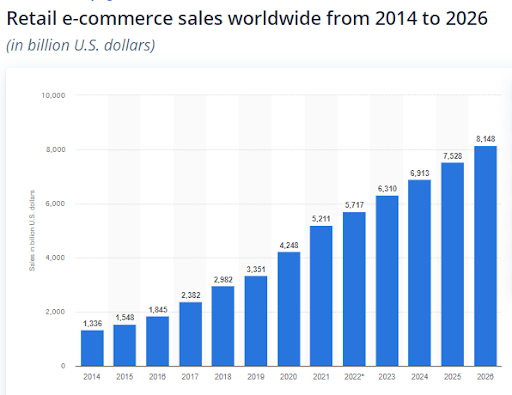 Business.com shows the top 10 largest eCommerce markets in the world. It shows that the United Kingdom is the third-largest e-commerce market globally, with $99 billion online retail sales. It also represents that around 14.5% of the share of total sales belongs to the eCommerce business; the UK market is right behind China and the US.
The United Kingdom (UK) has developed marketplaces globally, with online sales increasing by 19%, which shows total UK retail sales. The number is far more than the US because of online retail accounts for around 12% of the total sales. The UK online sales make up 19% of total sales; this number is far ahead of the US, where online sales accounted for less than 12% of total sales.
Top 10 Services Apps in the UK: Learn to Get Your Daily Chores Completely Efficiently!
The reportrepresents that online marketplaces are improving phenomenally by 300% with each passing year. The UK marketplace plays a crucial part in the end number of homegrown marketplace startups driving e-commerce trends for 2019 and beyond. Since TaskRabbit and Handy's rise, many marketplace businesses have started investing billions of dollars in online expansion.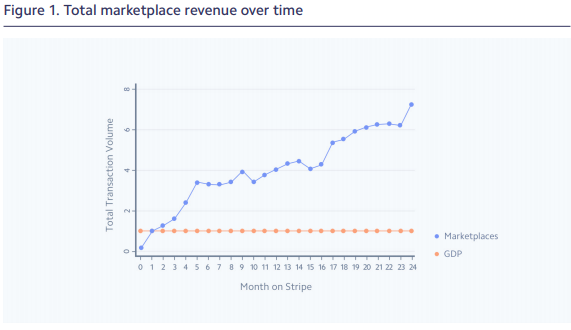 An investment would promise a vast profit; today, many business entrepreneurs explore new revenue and business models. They are learning about new technologies to know how it can help them to build their business presence. Modern tech stack has made on-demand services more accessible for people in the UK and other parts of the world.
The on-demand service market is diversified in previously unexplored niches, helping businesses to cover surging users' demand even during the COVID 19 outspread. Learn to know which service app in the UK offers exclusive access to users. Which helps them find the best professional nearby to get their daily chores completed in exchange for some penny.
1. TaskRabbit
TaskRabbit is an American online marketplace that efficiently matches freelance professionals with local demand, allowing consumers to find an immediate solution for their daily tasks. There are multiple tasks like delivery, handyman work, cleaning, moving, and many more for which customers can get it done with the professionals' help.
The company was launched in 2008 by Leah Busque; the company has more than tens of thousands of vetted and background-checked "Taskers"; they are always ready to help customers across a wide variety of categories. TaskRabbit makes it relatively more accessible for customers to appoint "Taskers" and get their daily chokers completed in exchange for some bucks.
2. Handy
Founded as Handybook in 2012 by Umang Dua, Oisin Hanrahan, Ignacio Leonhardt, and Weina Scott, the company later chose to replace the name from Handybook to Handyman and cleaning services. Handy is an online two-sided marketplace for installation, home services, and residential cleaning.
Founded in Cambridge, Massachusetts, now the company has successfully expanded its business services in the United States, Canada, and the United Kingdom. In 2018, Handy was >acquired by ANGI Homeservices; the online household services follow a sharing economy business model and approach.
Handy is a hybrid marketplace for residential handyman and cleaning professionals. Home services professionals who are engaged with the platform must have prior paid experience in their trade. However, the company boasts a 60-second booking process, which means that pros professionals are frequently notified about new job requests placed by customers.
3. Thumbtack
Thumbtack is a marketplace services platform that matches customers' job requests with local professionals. The company currently lists about 1,100 types of services in different categories like events, lessons, home, wellness, and many more. The services platform is considered a heavy hitter in the home services industry; it has made a name for itself in today's market as a leading company in today's competitive gig economy market.
Many people in Europe are in search of a similar service platform like Thumbtack. The online service platform efficiently matches customers with local professionals as per their requested demand. It has more than 1,100 different service categories, helping to satisfy customers' needs in more than 50 states.
Thumbtack prefers to send leads based on pre-set criteria, allowing service providers to set rates by sending quotes before accepting the job request. Thumbtack is a favorite platform amongst home services professionals, as it will enable them to set prices as per their preferences. You can also follow its business model to build an app for your service business. The tech stack support makes it easier for you to fulfill all your customers' requirements efficiently.
4. Skilldigger
An online marketplace platform, SkillDigger offers services and tasks of all types. Individuals can publish their skills on the platform to let others know everything about their abilities and talent. SkillDigger platform makes it easier for users to find the talent they were looking for, with a few simple taps on the system. Customers can appoint pet walkers, teachers, beauticians, etc., through the platform. Customers who want to buy the required service from the platform need to follow a simple registration process.
5. Helpling
Formally known as Teddle and Hassle.com, it's an online payment and booking platform that connects customers with pre-vetted local cleaners. London based Vauxhall was launched in 2012 by Jules Coleman, Tom Nimmo, and Alex Depledge. With the passing time, Hassle.com was listed among the top ten disruptive digital startups. The company initially covered about 27 service providers, like personal trainers, driving instructors, and many more before transferring their focus to house cleaning services.
Helping match working professionals with pre-vetted home cleaners locally. Using the service providers' postcodes, customers can search for local professionals; they can explore their profile to find the person who suits all their requirements. The service providers can charge a flat rate of £10 per day or hour. They can pay a fee when they find a regular customer through the marketplace service platform; they can also choose to pay about 10% of the value for one time cleans for the booking.
6. StarOfService
StarOfService plans to provide a Thumbtack alternative for the global market. To achieve the goal quickly, StarOfService has launched its service in more than 80 countries and raised around $1.2 million from Oleg Tscheltzoff, Kima Ventures, Point Nine Capital, and other business angels.
As with every marketplace platform, there is a potential bottleneck with StartOfService; interested professionals can bid on jobs on the platform. The company is handling around 60,000 jobs per month and has worked with more than 190,000 professionals. The platform is mainly focusing on the home market; it's offering the service in the UK, Germany, Brazil, Mexico, Italy, Russia, Spain, and more. In 2019, American based company raised around $100 million in a round led by Google Capital.
7. Wonolo
Although the new platform has geared towards handyman services, WONOLO is considered a useful and engaging platform, helping establish new relationships with potential clients. It fulfills the staffing demand in more than 30 cities worldwide, including the UK. The platform makes it easier for a business owner to find the best talent within a few taps on their device.
8. TalkLocal
The platform mainly focuses on handyman services; it includes a few types of jobs for hire that you might not expect, including bus rental, office furniture, legal, etc. TalkLocal offers service provider assistance on a level compared to other platforms. The platform makes initial contact with coordinates, job logistics, and users, without doing numerous things at a time. Service providers are allowed to accept any of the jobs placed by customers after exploring their requirements.
9. WWOMP (Worldwide Open Marketplace)
WWOMP is a new player in the online marketplace business in the UK. Worldwide Open Marketplace is a new kind of marketplace where any individual can sell, buy, and get different kinds of professionals as per their requirements.
The on-demand platform is considered as the best alternative to TaskRabbit and Zaarly in the UK. You can also develop a platform similar to it; contact us to know how much it costs to build a marketplace services app platform for your service business, what features it includes, and much more.
10. Zaarly
The marketplace service platform has achieved a special place in the customer's minds. Zaarly made it easier for customers to find home services providers effectively to get their home chores done. Now, they don't have to spend hours browsing and researching on the web; they can browse all the information about their provider right from the platform without any hassle. For the everyday person on-demand without spending hours researching the web.
Get Your On-Demand Services App Platform Today!
If you want to launch your marketplace services app platform to satisfy people's growing requirements in the UK, the very first step which you need to take is to invest in an impressive business solution.
Check the workflow to know how our service app solution ensures effective business control and helps you handle all business activities efficiently. We offer a completely customized marketplace service platform allowing you to make any changes according to your business requirements. The tech stack is integrated with all essential features and functionalities, enabling you to offer customers a seamless experience on their demand.