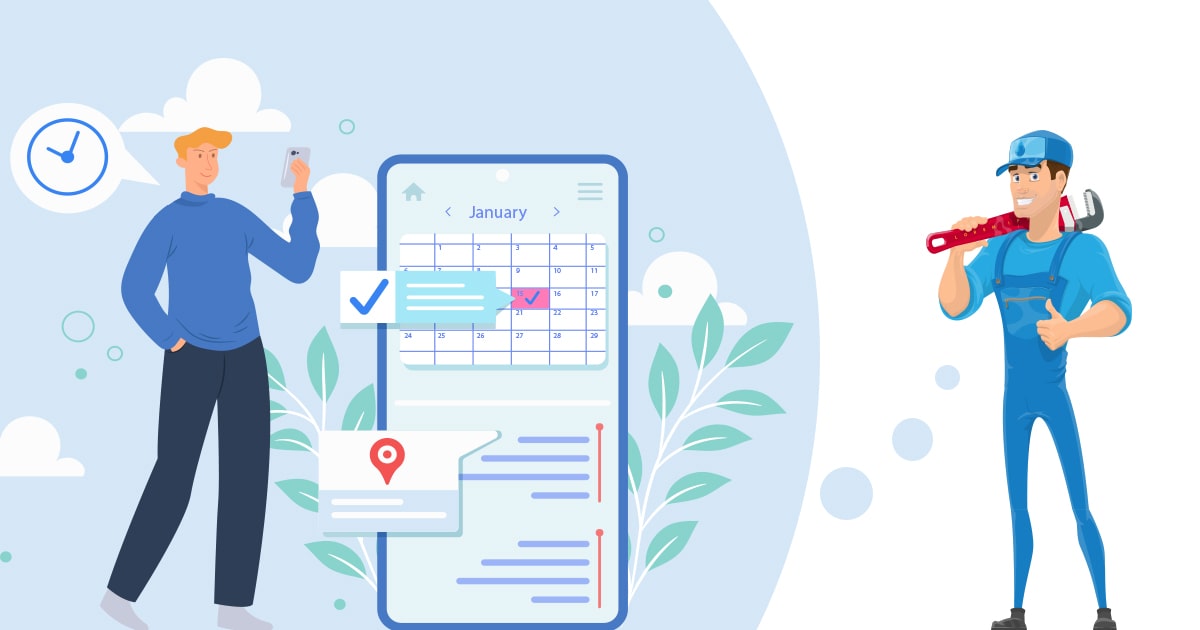 Technological innovations are everything. With the growing needs for on-demand services, the home services market is coming up with fresh ideas that connect customers with skilled professionals near their area. marketplace service apps have witnessed rapid growth in the last few years, and probably this is why investors have started investing in on-demand services. Check this latest list of popular 10 marketplace service apps that have gained huge momentum in the Southeast Asia Market.
As per the recent report revealed by Harvard, more than 22.4 million new customers are opting on-demand services to accomplish their daily tasks and spend $57.6 billion. From transportation to food to the grocery to booking beauty appointments.
Thus, we can say that the on-demand service business is the gaming pace and pushing the traditional local business behind as customer's inclination towards digital medium has been increasing.
Unexpected Growth Seen In Marketplace Services In Southeast Asia
Users are enjoying doorstep services as these eServices apps offer comfort and have been forcing conventional businesses to reassess their existing business models. The penetration of smartphones and the internet are key drivers that make online service apps successful in the market.
In recent years, online service platforms have experienced massive growth, and they are continually expanding their offerings to make a solid customer base. Well-established business owners started offering many services such as online messaging, online cab booking, digital payments, and whatnot.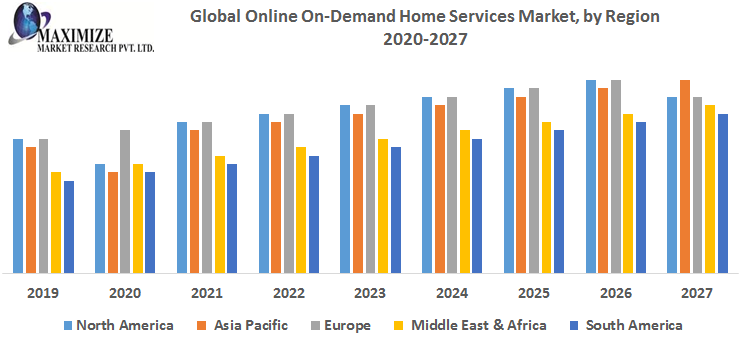 The above image shows that various investors have also started investing in online services, especially if you consider the Southeast Asia market, improved mobile technologies, and wide internet usage has given a push to on-demand service startups. It includes multiple services such as home teaching, beauty and salon services, online maid services, home cleaning services, etc.
Furthermore, due to busy schedules, people these days are using online services because they no longer need to find a service provider in their local area by roaming aimlessly. This hype is quickly caught in South Asia, where Grab and Gojek are racing to become the best online service app for their digital consumers.
From the last two years, both companies have been adding more and more services to impress their customers, from insurance and financial services to ticket booking and food ordering.
As per the recent survey conducted by PwC, the market for on-demand mobile apps will significantly value $335 billion by 2025. Consumers spend around $57.6 billion to avail of real-time services.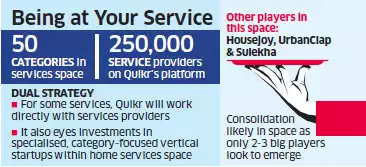 Above images indicate these services are growing and owners are investing in these apps without thinking twice because it assures profitability. So let see how demand and services apps came into existence and eliminate the pain in finding skilled professionals. Here we will go through the list of top 10 marketplace service apps across Southeast Asia.
ServisHero
ServisHero is Southeast Asia's popular and fastest-growing marketplace services app. It deals with all domestic services such as maid, home cleaning services, electrician services, and many more.
ServisHero has more than 5000 professionals and caters to customers across Malaysia, Singapore, and Thailand too. It has received funds of around $2.7 million from Golden Gate Ventures.
ServiceHero is located in Malaysia but is trying to expand its services across different regions. The main aim behind ServiceHero is connecting local service providers with consumers so that they can get all the services under one roof.
UrbanClap
UrbanClap is an Indian startup launched in Delhi in 2014. Over the past five years, not only India, it has expanded its services to the other four countries, including India, Australia, Singapore, and the UAE.
It has more than 25000+ trained professionals in its network and serves 5 million households. In the year 2019, UrbanClap's operating revenue was $ 11.6 million, a 150% rise compared to previous years.
It is one of the best and most successful online marketplaces that connects service providers with service seekers. It is an end to your regular service-related problems. Whether you want an electrician, plumber, lawyer, wedding planner, or beautician, UrbanClap is there for you that connects you with skilled professionals in a minute. No wonder why urban people prefer an app like UrbanClap that makes tasks easy and offers comfort.
Gojek
Starting off as an online ride-hailing company in Indonesia in 2010, Gojek launched its online service app in 2015.
It offers more than 18 different services within one app, including food delivery, taxi booking, healthcare services, and home cleaning services. Gojek is Indonesia's first unicorn on-demand startup valued at $10bn. Along with Jakarta, it is active in other countries such as Singapore, Thailand, and Vietnam.
Gojek app is for all in Southeast Asia. Users can now use one application to access all the services, from ordering food to ordering groceries. To attract more customers, Gojek also launched an online payment service named GoPay.
One of the results derived from the Jakarta news portal that Go-Jek estimated to contribute 9.9 trillion to the Indonesian economy is Go-Jek drivers and SME partners' income.
Sejasa
Operating under the Umbrella of Grab, a ride-sharing venture, Sejasa is an online marketplace that aims to connect customers and skilled professionals through the mobile app. This service is integrated with the Grab application and also connects customers with trusted service providers.
More than 5000 professional service providers have used this platform to earn extra income. If a customer needs any services such as home improvements, events. Photography. Electronic services, they can download this application to get access to Indonesia.
TaskRabbit
TaskRabbit was launched in the United States in 2008 that connects Taskposter with TaskRabbits, currently operating in 19 countries. The five-year-old startup raised $6.8 million in venture capital to date and received massive funds from other investors as it makes complicated tasks easy.
More than 50 employees working full time in San Francisco and around 50,000 service providers have listed their services on this platform.
TaskRabbit's business and revenue model attracts house cleaners, handymen, electricians, and other blue-collar professionals who are committed to working at hourly rates.
Along with the USA, TaskRabbit is expanding really fast in new countries like Singapore, London, and other urban areas with more than 2 million users online and boasts over 50,000 service providers in its database.
Thumbtack
Thumbtack was established in 2009 by Marco Zappacosta; it is one of the best demand service applications that provide multiple services- from plumbing to wedding planning to hiring yoga teachers. It is the biggest startup you have ever heard of because it efficiently connects consumers with local service providers.
Thumbtack application comes with powerful features and makes individuals' lives easy by getting doorstep services at a chosen time and date. Thumbtack's close competitors are Amazon Local Service and TaskRabbit for online service marketplaces. Thumbtack has eventually crafted a brilliant single stream revenue model, which today is earning monthly revenue of 5 thousand dollars with two million app downloads.
Page Advisor
Page Advisor is Singapore's first online service startup for home and lifestyle services. Page Advisor promises more than 400 services you can access with few fingertips on your smartphone. You can choose various services based on your requirement from an extensive range of different services.
From handymen like home cleaners and plumbers- this app welcomes them all. The company is also thinking of adding more services to attract customers.
The PageAdvisor app is available on both platforms, Android, and iOS. After getting a positive response in Singapore, PageAdvisor is planning to extend its services in Malaysia and other Southeast Asian countries.
Kluje
Kluje is growing rapidly in Singapore. It has more than 30,000 property agents who want to attract buyers and sellers. Along with the property dealing, smaller jobs like handyman services and plumbing services are also addressed on Kluje. Around 1.5 million households in Singapore, Kluje plans to take an aggressive attitude on the local market and plans to extend its local services for home improvements and other maintenance.
Sendhelper
Sendhelper is an on-demand marketplace launched in Singapore that connects individuals and skilled service providers to fulfill regular home services such as cleaning, food ordering, laundry service, and handyman.
Consumers no longer need to surf multiple different apps to fulfill their needs; by installing Sendhelper, they can access skilled professionals near their area.
Agent Bong
Agent Bong is an marketplace service app launched in Hong Kong to help users fulfill all the daily chores without any hassle. Agent Bong offers to book for electrician and cleaning assistance and offers home care services like babysitting and caring facilities.
Agent Bong is a platform that matches users to helpers online and avails of all the services at their doorstep. This app is popular in Hong Kong and Singapore, enabling users to find local service providers within their vicinity.
Amazing Services App in Southeast Asia: Explore to Thrive in the Market
The list does not end here; multi services apps work well in the market. If you are an entrepreneur who wants to jump into the on-demand economy, this is the golden time to grab the opportunity. Whatever your business idea, we can firmly state that online service apps are here to stay for a long time.
If you still have a vague idea about marketplace service app development, you can talk to our experts and get a clear idea about the online service marketplace.
Along with Southeast Asia, marketplace service apps are making their way across the globe. The ease of availability and accessibility without stepping out from home is what makes these apps popular globally.