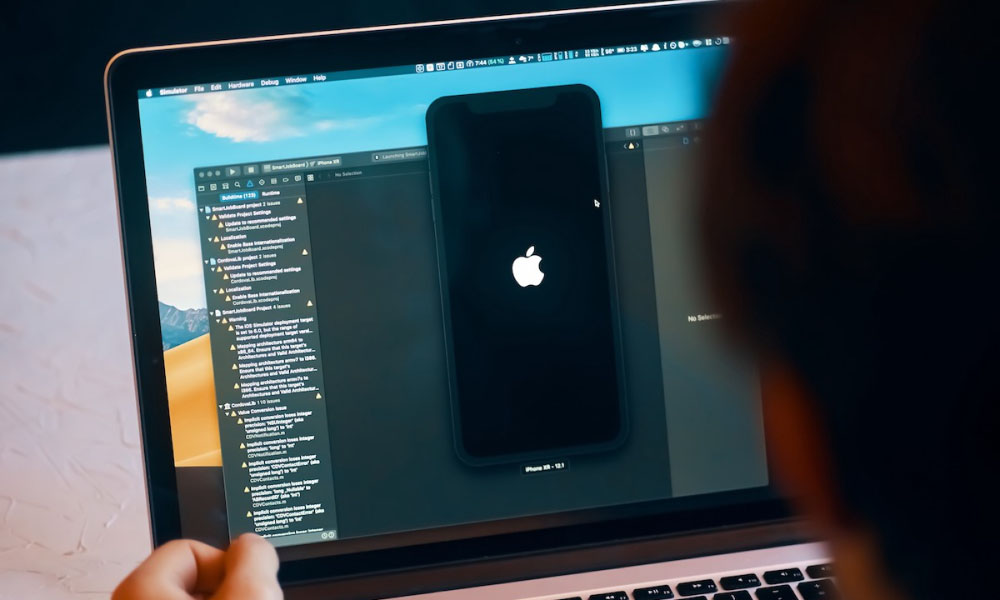 Every year since 2014 has seen growth in mobile app development, and this year will be no exception. Mobile apps have become a crucial part of our daily lives, whether used for work or fun. The development of mobile technology has benefited users greatly by constantly bringing about fresh changes. The two most popular mobile OS platforms, Android and iOS, dominate the mobile app development field globally.

The creation of apps for smartphones, tablets, and wearables is a very relevant industry today because, according to statistics, mobile apps account for 80% of smartphone user interactions. Moreover, Apple has consistently led the way in mobile development due to its uniqueness and holding 27.73% of the worldwide smartphone market. Impressive right?
Businesses work hard to adapt to the shifting needs of the public. Additionally, customers have access to over 25,000 brand-new iOS apps that are released each month. Therefore, you should consider iOS app development trends if you wish to maintain your top industry positions. Otherwise, you run the chance of losing out altogether to your rivals and falling to the position of a second-place participant.
As a result, iOS application developers are applying the most recent trends in iOS app development to create and release simple, successful applications in order to fulfill the constantly growing expectations and demands.
Take a Quick Ride to iOS App Development Trends
Apple is renowned for its creativity and for providing traditional technology solutions. To offer a fantastic user experience, it continuously improves its technological standards. Additionally, new trends in iOS app development appear on the market as a result of Apple releasing more sophisticated devices.
With the help of new technologies, iOS app development is going to the next level in terms of AI, AR/VR, IoT, and iBeacon. Indeed mobile app development guide can help developers, but in order to gain deeper knowledge, it is worth considering its trends. Therefore, the top iOS app development trends for 2023 that are being widely employed across various industry verticals are presented here.
Wearables Technology
The contemporary market is captivated by Apple Watches, exercise bands, and other wearable technology and accessories. For customers, businesses are already creating more sophisticated and diverse sorts of wearable technology. Additionally, consumers require a specialized mobile app to use these gadgets.
As a result, wearable technology is quickly overtaking other trends in iOS app development. More than 7.6 million smartwatches sold internationally by Apple in 2020. Experts anticipate a high level of sales of Apple smartwatches, given how rapidly demand is growing.
iOS App Security
Apple devices are renowned for their applications' dependability and safety. iOS has better security features than Android OS, which enables apps with reliable security protections. In addition, personal information about users has been securely stored thanks to this company policy. However, virus attacks and cyber crimes are a concern for everyone. As a result, ensuring app security is a top priority while creating iOS apps.
The creation of mobile apps gets better every year. Businesses in a wide range of industries are able to grow thanks to new and cutting-edge technologies. To make their programs future-proof, developers are creating new applications for AI. Because of their amazing features and capabilities, iOS apps are improving the user experience like never before.
Use of Apple Pay
Online payments are expanding along with the number of smartphone users. Apple Pay can be easily integrated with online payment methods. Security, one-click payment options, and simplicity are all hallmarks of Apple Pay.
One of the expanding payment systems, Apple Pay, facilitates transactions utilizing the devices' built-in NFC technology. It swiftly transfers the payments to the merchants and does not save the card information. The number of consumers for this incredible trend in iOS app development has increased exponentially.
iBeacon
iBeacon is the feature that distinguishes iOS from Android the most because it can be integrated into apps and is significantly more precise than GPS. Thus, it will be desirable to create applications that are powered by this invention.
One of these iPhone app trends, iBeacon, is being used by an increasing number of businesses since it allows for the delivery of precisely targeted advertising messages to passing customers. It mixes elements and incentives to allure clients, and it is anticipated to bring about soon a big change in how companies interact with their clients.
AI and ML are Here to Stay
Advanced technologies include AI and ML. They are employed to create sophisticated, automated, or complex functionalities for applications. Additionally, machine learning and Artificial Intelligence usage in iOS development are growing.
Today's mobile app developers employ AI and ML to enable predictive analysis and build automated features. Therefore, eCommerce and entertainment organizations leverage these technologies to add distinctive features to their mobile applications. Our daily lives already incorporate machine learning. Facebook and Netflix use these algorithms to examine user activity and present the most relevant information depending on their interactions.
Apple understood the significance of this technological development. So that iOS app development may be improved, they introduced CoreML SDK. It makes it possible for mobile app developers to incorporate different machine learning models when creating iPhone apps, iPad apps, etc., for features like product recommendations.
CloudKit
The top iOS app development trends of 2023 should include cloud-based iOS applications separately. These cloud-integrated applications may store, manage, and organize large volumes of data. A data-transfer tool called CloudKit catalyzes the creation of dynamic iOS applications. Only a few restrictions prevent sophisticated tasks from being completed and users' expectations from being met.
The use of cloud computing is expanding significantly as it offers a safe, centralized location for efficient company operations. This technology is used by iOS applications that store and back up documents. One of the newest trends in iOS app development, cloud integration, is reshaping the mobile market.
Swift 6
The first step is picking the appropriate programming language. Swift has established itself as a portable, user-friendly tool for iOS app developers. Teams creating iOS apps for major corporations like Apple, LinkedIn, Slack, and SkyGuide frequently use it.
What makes iOS app development using Swift so easy and practical? Businesses are also advised to hire iOS developers who can concentrate on writing logical, high-quality code and comfortable working with compatibility, consistent API and module usage, straightforward syntax, and many others.
Siri Becoming Powerful
Apps for voice assistants will become quite popular, and iOS development in this area is only going to grow. By 2023, 8 billion devices will provide voice assistants, predicts Juniper Research. In addition, the updated Siri for iOS will be more personable and able to communicate with the user much more effectively.
The new Siri contains local languages in addition to international ones, allowing customers to simply search for what they need. In addition, Siri will be able to communicate with the user more naturally and comprehend their needs by listening to the tone of their voice, thanks to the customized touch.
Summing It Up
While the coronavirus has caused some mobile app categories to stagnate, some app categories, on the other hand, are phenomenally growing. For example, the Apple App Store has 1.96 million apps in total. So how can you guarantee that your iOS mobile app is distinctive?
So, in this post, we've walked you through the cutting-edge iOS mobile app development trends and how you can use them to provide your clients with comprehensive, feature-rich apps. The mobile app development sector will keep growing due to the quick rise in new developing technologies like AI, Blockchain, ML, and more.
The process of creating an iOS application can be quite time-consuming. So why not get in touch with an iOS app development company to handle your specialized needs while you concentrate on business growth?