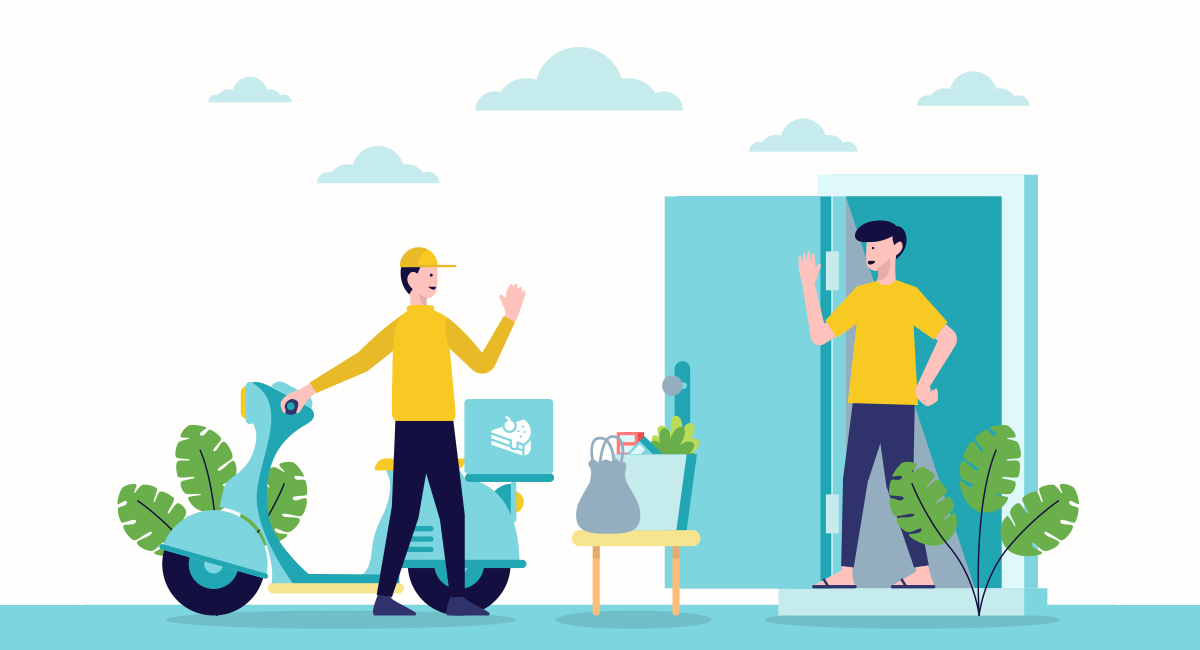 Originating an online cake delivery business to reach a wide range of customers is not a cup of cake for any individual. There are numerous things that an individual has to consider to start a cake business online. You can even sell multiple baked products like cookies, pastries, and many more online to make it easier for your ideal customers to get access to all of their favorite desserts quickly and hassle-free. The article will provide you with a quick glimpse of how to start an online cake delivery business, explore a complete guide to start successfully.
Running an online cake business undoubtedly offers you great convenience along. It helps you provide quick access to your customer's complete and delicious menu as they don't have enough time to prepare delicious snacks and mouth-watering desserts at home. One of the recent reports represents that the home bakers and online cake businesses are cashing and growing globally, along with India. The Indian cake market is estimated to grow at a 12.5% rate from 2018 to 2023.
From the past decades, there is a tremendous demand for artisanal and customized cakes. Some of the critical factors, such as innovations of new flavors, changing consumer tastes, modern people preferences, and rise in disposable income, are the segment's essential drivers. And this is where the online cake delivery business comes to the rescue.
Complete Guide to Know How You Can Start Cake Delivery Business Online
Reports show that the global bakery ingredients market reached around USD 14.07 billion in 2017 and is expected to grow and reach USD 17.91 billion by 2024. The market will project growth by around 4.6% CAGR between 2017 and 2024. Hence it would not be wrong to say that the delicious scenes of fresh-baked products are wafting over the delivery market.
Making a cake at home is time-consuming; hence most people prefer online cake delivery options these days. Therefore starting the cake delivery online is a beneficial option to choose from. Still, when it comes to starting from the ground up, you have to consider various things. You can opt for an e-delivery solution to have quick and systematic control over each business activity. The tech support makes it relatively more straightforward for you to manage every request and complete it on time, ensuring your customers' satisfaction.
Total baked goods and bread sales increased and reached around 1.5% in 2018, surpassing $59 billion between the fresh bakery department located in the frozen, dairy departments, and grocery. The in-store bakery grew by 2.2% over the year to $13.8 billion in sales, fueled by cookies, desserts, and sweet goods.
Center cake and bakery sales are more balanced among functional items, like buns, bread, rolls, and other indulgent things, including cakes, cookies, etc. Many individuals are wondering about how to start an online cake delivery business; there are many ways which companies can consider to convert their passion into a successful delivery business; explore the complete guide right here.
Choose Right Business Model
If you want to invest money in an online cake delivery business, you must consider local demand and capacity. You can follow a business model similar to UberEats or any other delivery module to start your online cake delivery business. There are mainly five different ways that you can consider; this includes:
Online Cake Sho
Specialty Cake Shop
Mobile Cake Shop
Cake Shop with Sitting Arrangements
Counter Service Cake Shop
You can start different retailing cake stores and launch it online to drive more traffic to your store in a short time. Customers will visit your online store, order mouth water cakes and other baked products to get it delivered right at their place without any hassle. Starting an online business is one of the best options these days, helping you to address the growing demand of customers efficiently.
Craft Business Plan
Once you choose your cake business type and business model, it's time to craft the same business plan. A business plan can help you have a clear map of every activity, such as finalize targeted goals, prepare a list of expenses, find ways to generate revenue, etc. Additionally, the right business plan can help you to identify your competitors, business market, and customer base at the same time.
The most crucial aspect while crafting a cake shop business is to calculate startup costs. Make sure to prepare a list of all the essential commodities such as furniture, refrigerators, utensils, oven, etc. After preparing the startup costs list, calculate expected ROI, and break-even for starting an online cake ordering and delivery business. Contact our team to know everything right away; they will help you solve all your doubts and start immediately.
Register Your Premises
After developing your business plan, it's time to bring that into action. You can start the cake business by registering your premises online. Take the support of the local authority's environmental health service to register your business online at least 28 days before your spring trading. It will not cost much, follow the right and effective registration process, so it doesn't get refused. Get contact details for the local authority, use the registration tool.
Build Your Business Presence Online
Develop a user-centric business product, put efforts into including amazing pictures and videos on the platform as it's a key to achieve success. A set simple website with all essential details that represent your business provides information like:
What did you do?
Where is your cake delivery business based?
Your business success stories?
Also, don't forget to add clients' testimonials as it helps you win thousands of customers' trust in a short time. Elluminati inc offers excellent support and ensures to efficiently craft a user-centric solution that satisfies all your business and customer requirements. You can publish your recipes on the website and promote it on the social media page as well. Social media sharing is one of the best ways to establish your cake delivery business online, helping you generate more revenue and traffic quickly.
Market Your Cake Delivery Business
Now you have made a far; customers can visit your website or app to make a purchase. But have you ever identified how they would come to know about you?. It's your marketing efforts that will create awareness about your business, helping you to drive traffic and engagement at the same time.
Digital marketing plays a crucial role in your cake delivery business, helping you get the spotlight in today's competitive market. Share mouth-watering photographs on Instagram, Twitter, and other social media pages to leverage the advantage of social media marketing.
You can also focus on link building strategies and SEO keyword searches as they are useful digital marketing tools that help you promote your bakery business online. Keep in mind that marketing should not be one-sided. If you want to achieve success, it becomes vital for you to profoundly and frequently find ways to engage more customers. Ask your existing customers to share their thoughts as feedback as it can help you win the trust of new customers in no time.
Keep Track of Every Activity
Since you are running a cake delivery business online, it becomes essential for you to keep track of every activity efficiently. Keep track of your income and business expenses; this information can help you plan your tax return accordingly. Our delivery solution follows an effective process, making it easier for you to efficiently track each and every business activity. Check complete flow to know how the system works to offer the best tracking and monitoring experience, guaranteeing your business success.
Why Launch a Cake Delivery Business Online?
Online cake delivery business provides excellent advantages to businesses. Besides, it also comes with significant benefits for customers, making it the perfect choice to order a cake for different occasions such as anniversary, birthday party, etc. Learn to know how it benefits customers and business entrepreneurs right away.
Benefits for Customers
Doorstep delivery
Eliminates traffic drives
Diversified options
Unique cake category to choose from
All time delivery option
Benefits of Business Entrepreneurs
Provide competitive edges
Space preference convenience
Helps to keep balance with professional and personal life
Drive traffic and revenue
Improve business visibility
Is Starting an Online Cake Delivery Business the Right Choice to Make?
If you have a baking talent and want to turn it into an online cake delivery business, then you can start right away! Find the right marketplace as it plays a crucial role when it comes to creating the business. You need a platform that fulfills all your business requirements as well as customers' requirements efficiently. Choose a development firm that satisfies all your business requirements accurately. Excellently crafted tech support can help you to build a unique presence and drive success in no time.