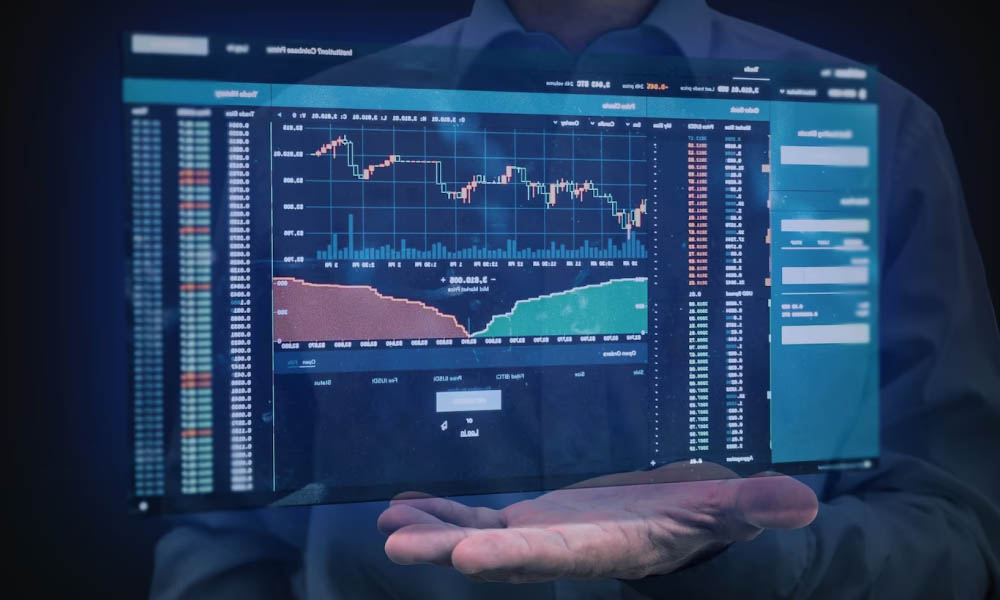 Numerous crypto exchange platforms or crypto trading platforms have been established as a result of the development of the industry, each having a unique selection of assets. These exchanges provide various funding options, trading pairs, and fee schedules. Security is conceivably the most significant service that any of these exchanges can concentrate on.
Anyone who has even a passing interest in current affairs is aware of what a wild ride bitcoin trading has been since it first appeared in 2009. It has survived scandals, hacks, bull markets, and bear markets, the most recent of which drained the market of trillions of dollars. Cryptocurrency trading has continued throughout all of this, and some investors view it as a buy low, sell high scenario. Exchanges exist anywhere there is trading.
Despite price drops in the first half of 2022, cryptocurrency trading and purchases are still going strong as the "crypto winter" begins to break. Governments have stepped up their efforts to control the cryptocurrency sector, but investors are still plagued by scams, making it more crucial than ever to choose a reliable exchange.
You've come to the right site if you're curious about what makes one exchange safer than another and which exchanges are the safest. Here, we will list the most secure cryptocurrency exchanges and discuss the security features to look for. Then, have a look at the best crypto exchange platforms available in the marketplace.
Top Crypto Exchange Platforms to Know Trade Your Crypto Asset
We have already mentioned a few crypto exchange platforms that we found to be superior in terms of security, volume, market accessibility, and commission rates. We narrowed down a list of the best cryptocurrency exchange services based on their performance in terms of observable measures like volume, ratings, popularity, flexibility, etc.
Gemini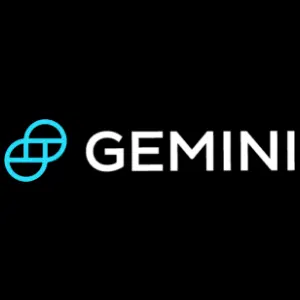 Source: Gemini.com
Gemini is a well-liked platform for cryptocurrency investing because it was one of the first important exchanges and is today one of the largest by assets. If you satisfy the requirements, Gemini provides respectable advice and involvement, supports the majority of the major cryptocurrencies, and offers fair interest rates on assets.
Additionally, you will receive $10 in Bitcoin if you establish a Gemini account and trade $100 in cryptocurrencies.
Features
Offers more than 120 coins

Simple and appealing user face

Available in more than 50 cities, including New York

Users can also earn Crypto rewards with the Gemini credit and debit card
| | |
| --- | --- |
| Pros | Cons |
| Prioritise security over anything else | Offers limited payment methods |
| For trading they have launched mobile apps | Available in selected countries |
| Comes with professional level trading features | Customer service is not up to the mark |
| One of the largest exchanges by assets | |
Crypto.com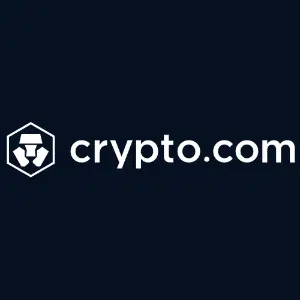 Source: CoinGape
With 10 million users, 3000 workers, and a presence in 90 countries, Crypto.com have a sizable user base. You can use the exchange's crypto research, analysis, and educational resources to learn to trade from scratch or improve as an expert.
Through the use of a bank account and a Crypto.com Visa card, consumers can purchase more than 250 cryptocurrencies with money. In addition, with the Crypto.com card, users may access, manage, and spend cryptocurrency anywhere there are Visa ATMs and merchants.
Features
It's a free platform, which means you can trade without any fee

Available in 90+ countries and nations

The website and app support Android, iOS, and Windows

Charges the lowest fees when you purchase with credit/debit or bank transfer

The Syndicate offers discounted token sales events where you may purchase cryptocurrency with discounts of up to 50%.
| | |
| --- | --- |
| Pros | Cons |
| Low fees | Lack of educational resources |
| Good option for crypto payments | Poor customer service |
| Easy money conversions | Difficult to navigate |
| Strong security | |
| Earn rewards with visa card payment | |
Binance
The platform, Binance's version for investors in the United States, supports individual and institutional clients and provides fee-free trading for a certain number of currency pairs. A desktop or mobile app may access it. In addition, the website of Binance.US provides
Courses on the fundamentals of Bitcoin (for four age groups).

The halving of bitcoin.

The more delicate elements of technical analysis for cryptocurrencies.
The business was established in Palo Alto, California, in 2019.
Features
Trading is made easy with the desktop feature and Binance mobile app

Comes with simple to use interface

Offers multiple trading options and assets

Advanced charting options are available

Multiple API keys are integrated into the software

Available in 140+ countries

It is the only cryptocurrency exchanges that offer round the clock customer support
| | |
| --- | --- |
| Pros | Cons |
| Over 600 + crypto assets | High transaction fees as compared to other platforms |
| Launchpad to invest in ICO's | |
| Binance trust wallets to access private keys for all crypto holdings | |
| Introduce various referral programs to earn more income | |
| Increased liquidity with Binance Swap Farming | |
FTX Exchange
The FTX website, which includes a link to a blog on FTX crypto regulation, states that it was "built by traders for traders." The business claims its users may trade 10 different currencies with relatively minimal trading costs, including Ethereum, Solana, and Tether.
Users can spend their balances at merchant locations worldwide and make cryptocurrency payments using the zero-fee FTX Card. The Bahamas-based business was established in 2019. Sam Bankman-Fried, the company's founder, was referred to as "the last man standing" in a recent Economist story.
Features
Customers can buy a lot of cryptocurrencies thanks to OTC programs that are handled by FTX applications.

It offers order types for trailing stop-limit orders and taking-profit orders.

Based on current global events, the program forecasts the market's availability.

You can use a referral program to make a 30% commission whenever your referral trades.

The FTT token utility can lower trading commissions.

Supported OS: Windows, macOS, Linux, Android, and iOS
| | |
| --- | --- |
| Pros | Cons |
| Low transaction fees | No staking or lending program |
| Advanced order option | Not beginner friendly |
| Strong security | |
| Margin trading | |
| NFT Marketplace | |
Coinbase
Because of its user-friendly interface, numerous instructional resources on topics like blockchain and volatility, and rigorous security features, Coinbase was chosen as the best crypto exchange for beginners. Of course, you have likely heard of Coinbase if you are familiar with cryptocurrencies. One of the biggest and most well-known exchanges in the United States, its entry onto the open market last year was viewed by many as legitimizing the cryptocurrency industry.
With a simple onboarding procedure that eases consumers into trading, the Coinbase platform does a remarkable job of decreasing the entrance barrier for investing in cryptocurrencies. In addition, the platform's layout makes it easy to navigate and manage cryptocurrency simultaneously.
Features
Support more than 150 cryptocurrencies

Trading fees include spread and Coinbase fee

$2 minimum to buy and sell

Account can be accessed through desktop and mobile app

Coinbase Pro upgrade option

Education hub and crypto rewards for learning
| | |
| --- | --- |
| Pros | Cons |
| Simple interface for newbies | High exchange fees |
| Educational tools | No control on your own keys when you keep coins on your account |
| Extensive range of 150 cryptocurrencies to choose from | |
| Comes with strong security measures | |
| Minimum balance to maintain account | |
Kraken
When it comes to exchanging security, Kraken might be just as safe as Gemini. They abide by financial laws in the US, Canada, Australia, the UK, and other countries. Even though it has been in use since 2011, the exchange has never been breached. Armed guards and video monitors keep an eye on Kraken's servers around the clock. The company also has a dedicated security staff.
Kraken retains full reserves and 95% of deposits in offline, air-gapped storage, so they can handle withdrawals whenever they come in.
Features
Low fees

Strong security protection

Multiple currency options

Precise API key permission control

SSL encryption

Kraken offers margin trading with up to five times the leverage

Each exchange has a highly rated mobile application, offering all the features available on a web browser.
| | |
| --- | --- |
| Pros | Cons |
| Secure and reliable | Limited options available to US users |
| Low fees | Long verification times |
| High deposit and withdrawal limit | Difficult user interface |
| Accept some kinds of fiat currencies | |
bitFlyer
Private company BitFlyer first introduced its cryptocurrency exchange in Japan in 2014 before expanding to the US in 2017. BitFlyer is in the top 20 for average liquidity, according to CoinMarketCap, despite having a far lower trading volume than the major exchanges. It also supports 11 different cryptocurrencies, including bitcoin, ether, litecoin, and Stellar Lumens (XLM).
All the exchanges on this list, except for BitFlyer, have the lowest trading costs. On bitFlyer, there are two methods for buying and selling cryptocurrencies: quick buy/sell platforms and Lightning Network transactions.
Features
Come with both compliance and security

bitFlyer uses the highest level of encryption technology

Its security features keep hackers away

It stores more than 80% of its user's crypto offline
| | |
| --- | --- |
| Pros | Cons |
| Ultra low trading fees on the advanced platform | High fees for instant selling and buying |
| Meets platinum security features as per the Japan Blockchain Association | Only 5 cryptocurrencies available |
| One can buy crypto with either dollars or Yen | Unavailable to all 50 US states |
Are You Ready for The Digital Future? Choose the Best Platform
Blockchain and digital currency seem to be the wave of the future. Cryptocurrencies are destined to be used for online payments to increase, despite their usual volatility and lack of general adoption as a payment mechanism. Therefore, they might make an interesting long-term investment if you have a strong risk appetite.
Who knows where we will be in 20 years, but blockchain technology and cryptocurrencies are showing signs of being major players in the financial sector. Want to transform your operations and processes?
We, Elluminati Inc. ensure security, scalability, and transparency for all businesses and help businesses to remain at the forefront in today's saturated blockchain market.