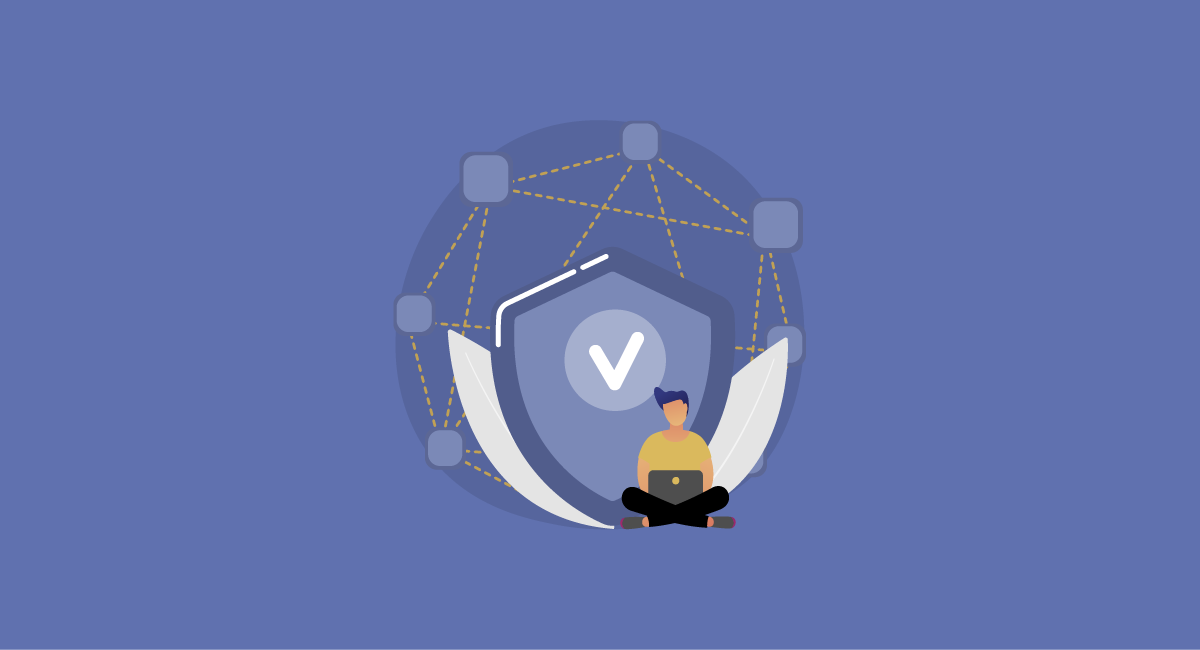 Blockchain is a ground-breaking idea that emerged as a means of upending the financial sector. Blockchain has offered the ideal platforms for anyone looking for a more private and secure way to manage finances online. More potential is now becoming apparent as blockchain technology research develops.
The global blockchain initiative is expected to rise from $3 billion in 2020 to $39.7 billion in 2025, with a 67.3% compound annual growth rate between 2020 and 2025, as reported by ReportLiner.
The rapid growth of the blockchain industry is being fueled by a variety of factors, including increasing venture capital funding and investment in blockchain technology, extensive use of blockchain solutions in banking and cybersecurity, high adoption of blockchain solutions for payment, smart contracts, and digital identities, and growing government initiatives. Due to this tremendous expansion, blockchain systems are becoming increasingly important.
Additionally, as the blockchain platforms developed, they improved their ability to execute all of their transactions, prompting great interest in the cryptocurrency community. With blockchain technology, a business will unquestionably be more powerful and able to handle all of its transactions more effectively. Therefore, knowing the leading blockchain platforms is crucial. Here are a few of them in list form:
However, before discussing platforms, let's first define a blockchain platform.
Defining Blockchain Platform
Blockchain platforms are entities with complex and powerful scripting languages that may be used to generate and administer a variety of Web3 tasks, such as but not limited to NFTs, the beginning and completion of transactions, and the development of smart contracts. In reality, smart contracts are regarded as the first application of a blockchain platform other than a cryptocurrency, and that application was Ethereum.
As is the case with a number of cryptocurrencies, including Ethereum, Tron, Ripple, Stellar, Solana, and Polkadot, many blockchain platforms are the creations of and funded by nonprofit foundations.
Let's use a relevant example to comprehend the blockchain platform's concept better.
Let's say you plan to establish an NFT market. To make your NFT marketplace function, you will have to deal with a lot of complexity in front-end design, back-end development, and other blockchain-related development.
The development process will take longer if all of these tasks are undertaken from scratch. This is where the blockchain platform comes in handy because it makes it easier to get things done without starting from zero.
In essence, the blockchain framework enables companies to utilize the software, infrastructure, and services already in place that are required to create a blockchain application. Moreover, these platforms offer some the benefits such as:
One-stop-shop for all essentials
A higher level of productivity
Prevention of fraud
Through smart contracts, technology has made it simple to create new apps for blockchain platforms. Let's now examine some of the top blockchain platforms for develoipment to create financial applications.
Best of Blockchain Platforms to Know in 2023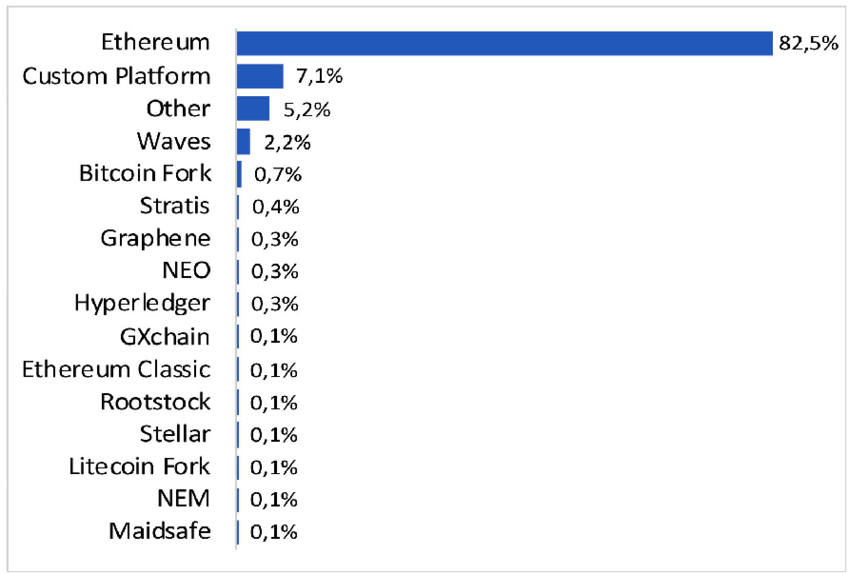 People in this modern period are fully aware of blockchain, its use in business, and other related topics. Therefore, it is crucial for them and everyone else to understand blockchain platforms, their different varieties, and why it is. So, let's explore each type of blockchain platform's benefits to your company.
In reality, the sectors affected by blockchain technology are safe, secure, and stable, including those in healthcare, supply chain, e-commerce, insurance, and many other fields. The sectors that have taken use of these amazing features of the blockchain application and will continue to do so rely on the blockchain platforms.
The top 10 blockchain platforms to watch in 2023 are listed below.
A blockchain platform for everything Web3, including NFTs, decentralized finance, decentralized social networks, and cryptocurrency staking, is Ethereum, which also has a token (ETH). The web website for developers of open-source technology provides a series of lessons useful for understanding Web3 features, such as blockchain and smart contracts.
Network Type: Smart contract and public
Payment method: Ether for transactional services
Written language: Python, Go, C++
Consensus type: PoW (Proof of Work)
Hyperledger is an open-source collaborative project to improve cross-industry blockchain technologies hosted by the Linux Foundation and introduced in 2016. The development of enterprise-grade distributed ledger systems and codebases is one of its main objectives. More than 185 companies from the financial, banking, Internet of Things, supply chain, manufacturing, and technology sectors collaborate with Hyperledger. One of the eight active Hyperledger projects, Hyperledger Fabric was initially developed by IBM and Digital Asset.
Industry: cross-industry
Consensus type: Pluggable framework
Network type: Smart contract
Governance: Linux Foundation
In the field of IT, IBM is a well-known brand. So it should come as no surprise that IBM Blockchain may significantly improve a company organization's daily operations. A user may quickly develop and expand a blockchain network with IBM Blockchain and its numerous possibilities, and they also have the option to build in the environment of their choice. Contrary to what most people believe, IBM Blockchain offers a team of specialists to help with the process of creating a blockchain network.
IBM Blockchain is the best option for a business because it has a tonne of amazing solutions to provide that can boost security and ROI. In addition, with the simple-to-use and intuitive IBM Blockchain technologies, you can anticipate an increase in transparency and efficiency.
Industry: Enterprise level
Consensus type: public and permission
Network type: multi-institution network
Governance: IBM
With Stellar, the globe will undoubtedly become much smaller and more convenient for everyone. Furthermore, cross-border payments are now incredibly rapid and simple thanks to this amazing, decentralized, and open database infrastructure. Therefore, it should be no surprise that a growing number of businesses engaged in international trade rely on this payment protocol powered by digital currency technology.
Each transaction only takes a few seconds, and there is a very small charge. Remember that Stellar is not motivated by making money. The charge is only an extra layer of security. There is little doubt that we are seeing the future of decentralized banking applications with a platform like Stellar.
Industry focus: Financial services
Consensus type: Steller consensus protocol
Network type: smart contract, both private and public
Governance: Stellar development foundation
Solana is a blockchain platform akin to Ethereum and Cardano, two of the most well-known dApp blockchains, that is made exclusively to host decentralized apps.
Faster operation and reduced transaction costs are two benefits that this platform offers that the Ethereum blockchain does not currently have. In addition, Solana is more ecologically friendly than Ethereum and Bitcoin because it uses a PoS (proof of stake) blockchain rather than a PoW (proof of work) blockchain. But more crucially, with an average TPS of 3000, it's one of the quickest blockchain systems in the business. However, the Solana team believes it can even achieve 65000 TPS, which would make Solana as quick as Visa cards.
Industry type: Finance
Consensus type: Public, Open-source blockchain
Network type: Supports smart contract
Governance: Solana Network
The blockchain technology of the future is known as TRON. TRON was created using a few Ethereum blockchain fundamentals. Additionally, the transaction fees are significantly less in comparison. The native token of TRON is TRC.
The TRON blockchain platform offers token standards of TRC-20 for fungible coins and TRC-721 for NFTs, similar to Ethereum.
Its transaction speed, which can handle about 2000 transactions per second, sets it apart from Ethereum. Storage, core, and application layers make up the three layers of the architecture of TRON. In addition, because the TRON protocol uses Google protocol buffers, multilingual extensions are possible.
Industry focus: Financial services
Consensus type: DPoS
Network Type: Smart contract public and private
Governance: Super Representative and Super Representative Partner (SRP)
A blockchain network called Ripple is dedicated to the financial aspect of the digital revolution. This environment, which dates back to 2012, uses a blockchain network to link banks, payment processors, exchanges for digital assets, and other entities. With the help of this platform, you can construct your own unique financial solution or create international payments.
At the moment, Ripple is being used by more than 300 businesses worldwide to create and distribute financial assets. There are ways to reduce liquidity costs, transfer quick payments across different networks, and much more.
Industry focus: Financial Institutes
Consensus type: Probabilistic voting
Network type: Permissioned
Governance: Ripple Labs
EOS is yet another method for securing and making it easier for consumers to buy, sell, and trade datasets on smart contracts. An open-source network is EOS. Based on the idea of a decentralized technology that allows users to conduct a variety of jobs on the EOS platform. The user can take advantage of all the advantages of an EOS-based dApp without having to pay anything.
The EOS blockchain platform uses the proof-of-stake method to achieve consensus, and it also has a dedicated community forum called the EOS forum, where developers may ask questions about blockchain technology.
Focused industry: Cross-industry
Consensus type: Delegated Proof-of-Stakes
Network type: Smart contract and Permissioned
Governance: EOSIO Core Arbitration Forum (ECAF)
Established by the R3 in 2015, Corda is one of the well-known open-source blockchains that allows for the construction of permissions-defined distributed choices. The platform was first developed for businesses that provided financial services, but over time it was expanded to include additional industries like digital support, assurance, public health, agriculture, and banking. Its collaboration now includes more than 60 companies.
Industry focus: Financial services
Consensus type: Pluggable framework
Network type: Smart contract and Permissioned
Governance: R3 Consortium
One of the most cutting-edge blockchain platforms for developing, running, and deploying applications on distributed ledgers is the Hyperledger Sawtooth blockchain platform, created by the Linux Foundation and based on the permissioned blockchain network. This platform also enables enterprise-grade applications to select their own consensus algorithms, transactional guidelines, and permissioning.
The business rules for your application can be specified with the aid of Hyperledger Sawtooth. One of its best features is that Hyperledger Sawtooth makes the application development, deployment, and continuing management simpler.
Industry focus: Finance
Consensus Type: Pluggable Framework
Network Type: Permissioned
Governance: Linux Foundation
Pick the Best out of Top Blockchain Platform For Your Project
By 2026, the market for blockchain technology will be worth $67.4 billion. And given how quickly blockchain technology is developing, the market will undoubtedly come up with a number of novel uses for it. But with so many platforms currently on the market, businesses must take time to weigh their alternatives to select the best platform.
Finding the best blockchain platforms might be challenging due to the abundance of DLT projects competing for attention. On the one hand, it seems like the brightest stars are always in the news and at the top of the price charts. On the other hand, however, the names in any arbitrary "top blockchain platforms" list may change based on the specified criterion.
If you are looking for proficient resources, hire blockchain developers from Elluminati who can swerve your any complex requirements and give a business-ready solutions.