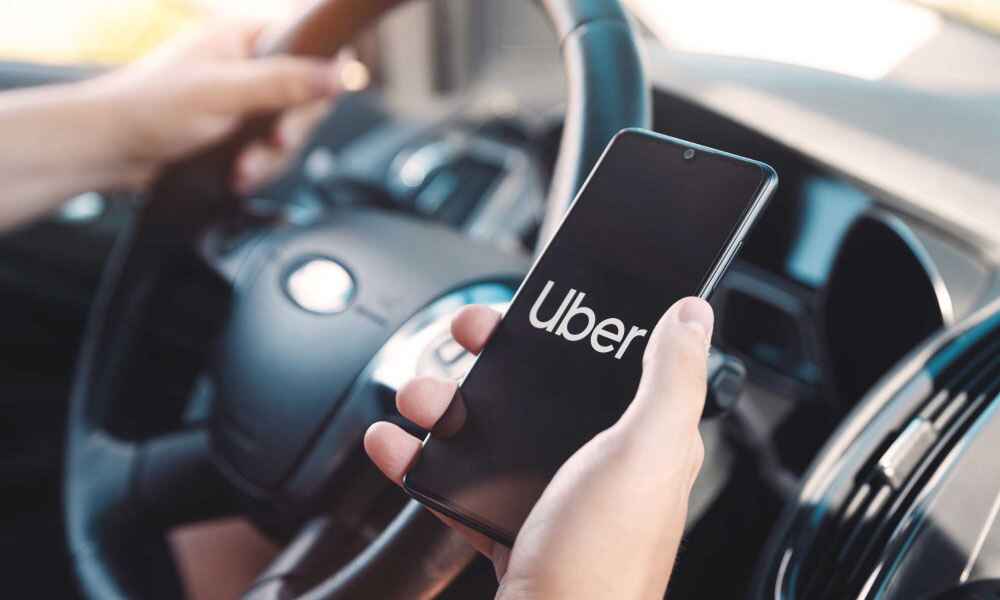 Uber has a lot of contributions to what the 21st century is now. It has been tech-driven habits that changed people's lifestyles and also generated a new idea of on-demand marketplaces. Well, that isn't an overnight wonder; from the team of Uber, it took blood, sweat, and tears. The immense triumph of Uber has contributed to uber marketing strategy. That means they reached the right person in the right situation. And thus, it becomes really important to discuss what is Uber's marketing strategies which are briefly explained in the blog.
One of the earliest marketing strategies of Uber was social media to get that word-of-mouth marketing. Back then, social media was the premature bird in the games, which just started to spread in the early 2000s. Though there are lots of other strategies that have contributed, and when we look at the Uber business strategies, it is far away from a lot of enterprises currently struggling to reach that higher. Uber's assistance and its qualities, revenue channels, targeting the right city or country with the right plan, and some important facts are all inspiring.
The result is that now Uber is spread over more than 70 countries and 10,000 cities globally, so it has a diverse range of factors that affects its operations. Factors that influence the decisions of starting the business in a new city where on-demand transportation is the need of the hour, how to target the audience in that area, how to engage them, and all such.
Brilliant Marketing Strategies of Uber
Here we move to the uber marketing strategy that did result in pretty good for them, and they managed to be at a place where it is now. A really higher place!
Word of Mouth Strategy
In its premature days, Uber was a new concept for people that was about altering the lifestyle of people. That is why it needed to outspread through word-of-mouth marketing. For that, it targets high-profile people of Silicon Valley, bringing them to endorse the brand and recommend it to others. In addition, the geeks are probing new creations based on the tech transforming their life. Leaning on the new city, it pitches different events, like giving a first free ride to its users. This way, they attempted to enter into the lifestyle habits of individuals, trying to improve them with their services.
Campaigns to Reflect
With time, Uber has launched some spectacular campaigns for exposure to its assistance and to reach more user base by offering values and benefits. Some of the marketing movements are described below:
"What moves you, moves us" – Campaign to appreciate Drivers

This campaign has the strongest focus on the driver's difficult job and thankfulness and seizing emotional reactions from the viewers. It was also a possibility for Uber to highlight new attributes within the app for the users and drivers, like easier and safer tracking, allowing trail payments more smoothly, and commencing and ending trips with a network connection. Overall the campaign was to show the concern Uber reveals to its drivers by improving their experience with updated features within the app.
'Bas Socho Aur Chal Pado' – Campaign in India for cheap riding
Uber has established a 360-view brand crusade to enlighten people in India about Uber Auto and UberMoto, which are more reasonable compared to its other varieties of assistance. The campaign promotes the indestructible spirit of everyday Indians who are resilient aspirers, passionately pursuing their ambitions, regardless of the odds.
Influencer Marketing & Limited Access
Uber also once implemented an influencer marketing strategy, where it gathered influencers from different cities to try a secret ride with Uber. The campaign was named RiderZero. Celebrities like Zaheer Khan, Anil Kapoor, Papon Angaraag, Shakib Al Hasan, Machel Montano, Sharon Mundia, and more from diverse countries and cities were approached for this campaign. The campaign has the motto to reach millions of followers on Twitter of these celebs, creating buzz for the Uber Cab services.
Trinidad, Uber is now available! I'm pleased 2 be their #RiderZero, the first passenger on the island. Download Uber https://t.co/FCHGk7HRjV pic.twitter.com/wL9SJEZEmS

— Machel Montano (@machelmontano) January 16, 2017
Referral Marketing
Uber has a brilliant service to offer the users, and they kept on enhancing that service to give a first-hand experience. And thus, it reached that level where its referral program was a success. Riders refer Uber to a new rider for a foremost free ride and get Uber credits to the old users. Even the drivers can refer services to the new users who get a free ride, and drivers earn credits. Uber had a successful referral campaign, hiring users and driver partners in huge numbers.
Distribution Strategy
Uber aligns with the company-owned cars and SUVs as well as partners with their own vehicles that get themselves registered individually for being in the business. They also tied up with the car manufacturer who customized cars for them. In addition, they also organize car driving schools. That way Uber, as a booming business, can inculcate good drivers and thus can create a distributed presence.
Social Media Marketing Strategy of Uber
Facebook
Uber has a huge follower base on Facebook, a lot more than many of the popular brands. They use the Facebook account mostly to inform their users of the deals and discounts. Moreover, it also actively communicates with its users to acknowledge their experiences and attempt to improvise as far as it can. Like other brands, Uber is utilizing Facebook at its most.
Moreover, Messenger, a messaging app built on Facebook, has a transportation facility integrated within it. Its first partner was Uber allowing Facebook users to search for Uber directly and tap the car icon to book a ride.
Twitter
Uber also is active on its Twitter account; it managed to make a huge network of around 1M. Posts relevant videos and images, new campaigns they launch, content related to trends, and so on. It actively engages with the people commenting on their posts and reaching a lot of users, and helping them out with their issues.
Every dog has its day…now every dog has its own ride, too! 🚗 Enter your destination in the app, tap the 'Uber Pet' icon, and bring your pup with you wherever you go.

AND order all the pet essentials you need on Uber Eats! 🦴 Bone Appétit. See app for details.#NationalDogDay pic.twitter.com/adRuv7St6b

— Uber (@Uber) August 26, 2022
Instagram
Instagram is also one of the substantial platforms to engage users. Uber has dedicatedly participated in running the account. Instagram can be proved to be the best place to target potential customers, and Uber rightly applied the strategies to do so.
Youtube
Uber has used its Youtube fam to share different video formats and types of content. Users are also actively watching the content; so far, Uber got 40 million views. Like other social media platforms, Uber executes strategies to market and engage its users on YouTube.
Uber is properly taking social media as a core platform to gain new customers. Platforms like Pinterest and LinkedIn are also where Uber is actively participating in engagement. Moreover, Uber's overall marketing plan is very significant for it. It invested 1.7 billion U.S. dollars as a budget for advertising activities in 2021, which was 1 billion in 2020. With this budget, Uber is also managing to execute fun marketing strategies by entertaining its audience on social media.
Fun Marketing Strategy of Uber
Uber Helicopter
Once Uber introduced UberChopper services where they were giving a 15-minute helicopter ride to get a wow-view of the city. The charge for the ride was around $100 per person. It was a risky strategy that might not get the drill. Well, it did well and really well. Social media folks went crazy discussing this idea discussing it with the #UberChopper and #UberCopter.
Let's #UberChopper #VDJ2018 #UberVDJ pic.twitter.com/oXw1DUaqUQ

— Sihle To You ✍🏿️📝 (@SihleSays) July 7, 2018
Uber Air
Uber Air is also one of the initiatives brought to deliver transit services to customers. It is prepared to be three-dimensional airspace to ameliorate transportation congestion on the ground. Small electric aircraft will take off and land vertically (called VTOL), ensuring safe transportation amongst suburbs and cities.
Those times in your life when you think: "I have a pretty damn cool job!" #uberair pic.twitter.com/QdhbEuMEFn

— dara khosrowshahi (@dkhos) April 18, 2018
Conclusion
Uber has a lot to learn from, being the most prominent ride-hailing platform in many pieces of the world. These Uber marketing strategies mentioned are all we learn and relate to a similar business. Also, it is not about just marketing a brand of service. It equally or mainly concentrates on the types and quality of services it offers. That is why they got to share those confidently and win a huge number of customers.
Being an entrepreneur, if you are also looking forward to starting a taxi-hailing business in any part of the world, starting by developing an Uber clone app would be the proper step to enter into the competitive world. Elluminati has been serving entrepreneurs with a finely constructed platform, fully customizable and built with the latest high-grade technology.