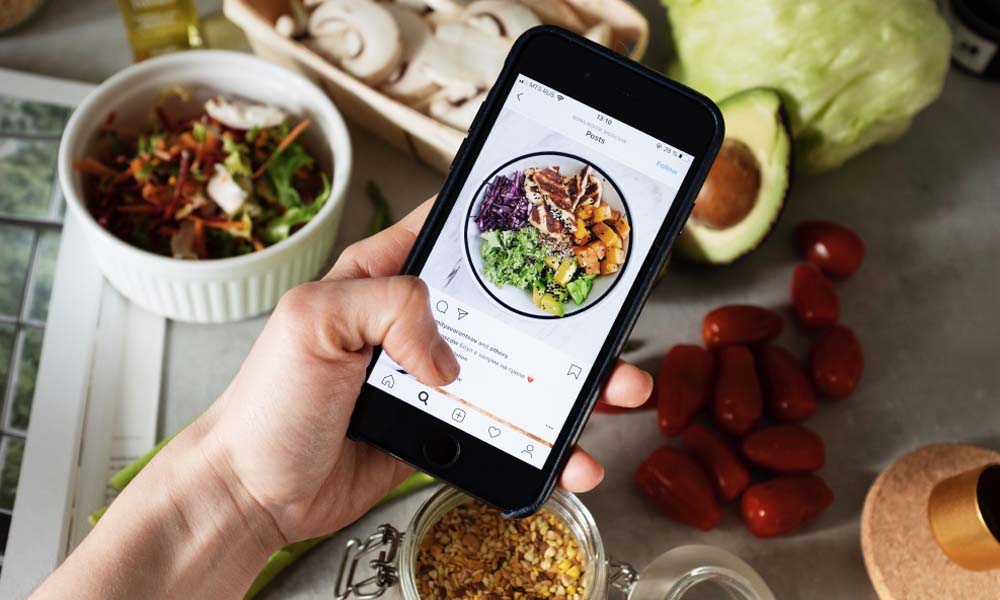 The whole world is moving towards digitalization, and despite the restaurant industry's endurance to change. The industry has undoubtedly gone digital. Starting from social media content creation, email marketing, online reviews to third-party delivery, there are numerous options available which you can consider to operate. Dive into social media statistics for restaurant to know how social media can help you achieve success and quickly reach more customers.
Knowing about which digital assistance to invest in needs two primary things, fixes pain points in business and what your restaurant shoppers expect from you in terms of services. There are approximately 371 million posts tagged #food, and more than 1 million with #drinks, beverages, and food on Instagram. Some of the most popular types of content on Instagram include food and drinks.
More than 88% of consumers trust online reviews much more than personal recommendations; hence it becomes vital for restaurant businesses to have a digital strategy to achieve business growth and success in the market in a short time. The vast group of food lovers prefers to read reviews to determine the local business's quality.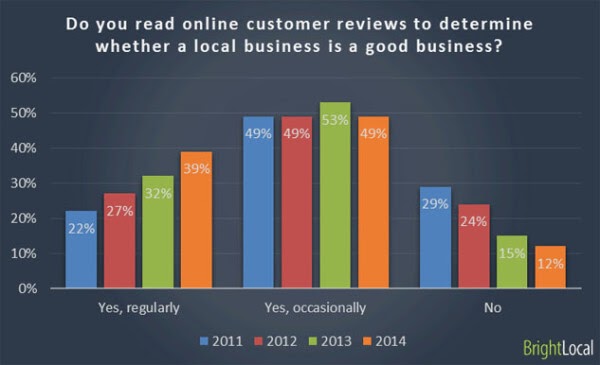 Study shows that social media influences more than 50% of diners. In the survey, more than 45% of U.S. diners agreed that they are tired of a restaurant for the first time after looking at their post on social media, while 21% claimed posts could be an impediment. Furthermore, around 22% of the restaurant's social posts encouraged them to return. The facts clearly show that social media plays a crucial role, especially in improving restaurants' presence online.
Social Media Statistics For Food Delivery and Restaurant Chain That You Need to Dive into!
The restaurant industry is a thriving sector of the national economy. Projected sales of the restaurant industry in 2018 amounted to $825 billion, whereas the industry employed more than 15.1 million Americans. Moreover, it's one of the most competitive sectors, too; numerous tactics such as freebies, coupons, cross-promotions have worked amazingly for the industry. The modern food industry needs to opt for the ever-growing digital landscape.
Chatter Matters Word of Mouth Report represents that Millennials and Gen Z are 99% more likely to rely on online reviews and social media than Baby Boomers and Gen X do while choosing a restaurant. Shortly, mobile marketing is not a practical option for restaurants; if they want to improve their presence in the market, it becomes essential for restaurants to enhance their presence on social media.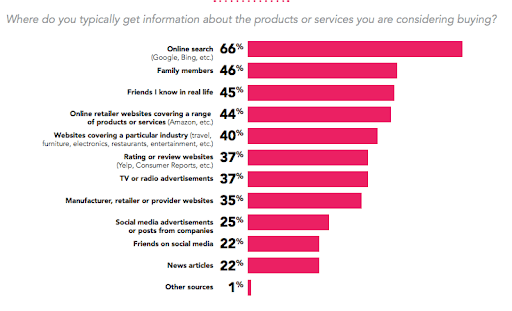 The same report shows that more than 25% of consumers believe and rely on social media advertisements and posts from restaurants to make purchases from them. The study reveals the positive restaurant to consumer social media engagement, increasing customer visits to the restaurant. Respondents who actively engage with restaurants on social media agree that they are more likely to order food from that eateries.
Find Why You Need to Focus on Improve Presence on Social Media
Nearly 3 in 4 customers (about 72%) prefer to use Facebook to make retail or restaurant decisions, based on images and comments that have been shared by other users on the platform. Food lovers are more likely to bequeath high ratings on Facebook than any other review site.
About 50 million SMBs these days prefer to use Facebook Pages to connect with food lovers. At the same time, more than 4 million (around 8%) pay for social media advertising, which is performed on Facebook. The world's top brands use Twitter to engage their customers compared to other industries.
Statista report shows the share of social media mentioned in the food, restaurant, and beverages industry globally in 2015. About one million mentions on social media are related to food, drinks, and restaurants, whereas almost 57% of the share goes to quick-service restaurants.
According to the survey, about 71% of consumers getting a quick brand response on social media are more likely to recommend the same brand with others, compared to 19% of customers who have received no response or have received it on other platforms.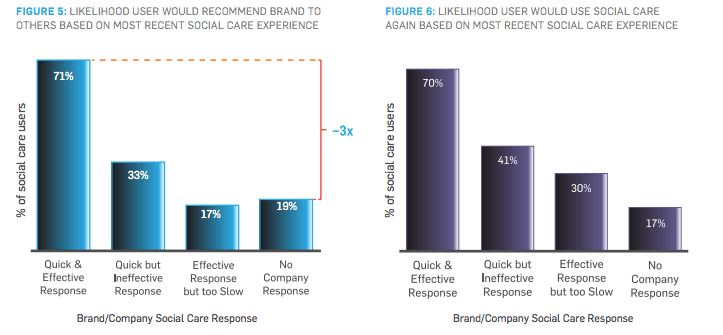 "For restaurant marketers, it is clear that high-quality social media content, with active engagement practices, has great relevance to consumers," says Ryan Goff.
"When done right, social marketing content can have amazing influence over where diners prefer to spend their hard-earned money," says Social Media Marketing Director at MGH.
Drinks and food brands are mostly mentioned on Twitter, while compared to that, fast food brands perform amazingly on Instagram than any other social media platforms. Restaurants can consider involving Tweets as it results in more than 150% retweets. Nearly half of the diners agree that they have connected with restaurants for the first time on social media posts.
More than 3 billion active users are noted on social media platforms, whereas approximately 91% of retail brands consider having a presence on two or more social media channels. Smart Insights and Clutch report show that the three most engaging types of content on social media include an image (24%), written articles (27%), and videos (26%).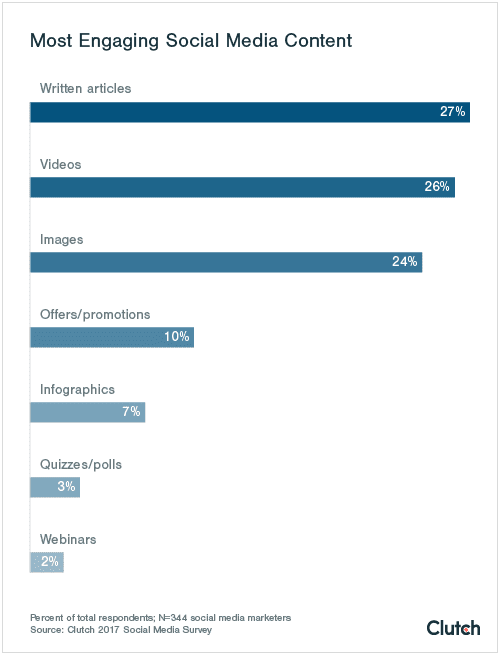 It was reported that Facebook and LinkedIn are the most valued social media to use with 89% and 83%, respectively. Facebook has the highest user rate, and Linkedin has created a craze with B2B objectives in mind. Most social media platforms are the perfect restaurant choices helping them increase conversion and quickly generate leads for their meal delivery business.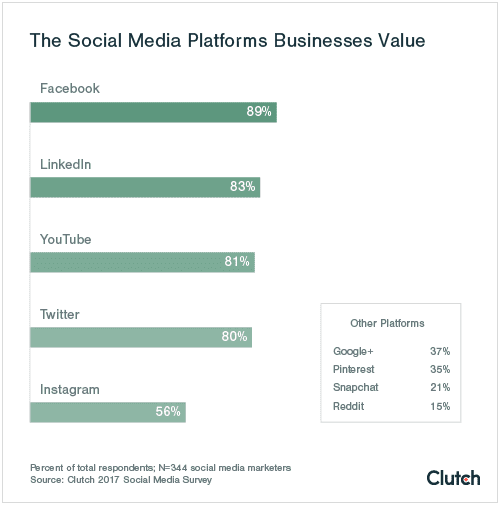 Statista report shows that Facebook is the market leader, which has surpassed more than 1 billion accounts. The social media platform has about 2.7 billion monthly active users. The company presently owns four of the most prominent social media platforms, all with above 1 billion monthly active users. The core platforms include WhatsApp, Instagram, and Facebook Messenger. Hence many establishments are using Facebook to ensure increasing their customer base and sales at the same time.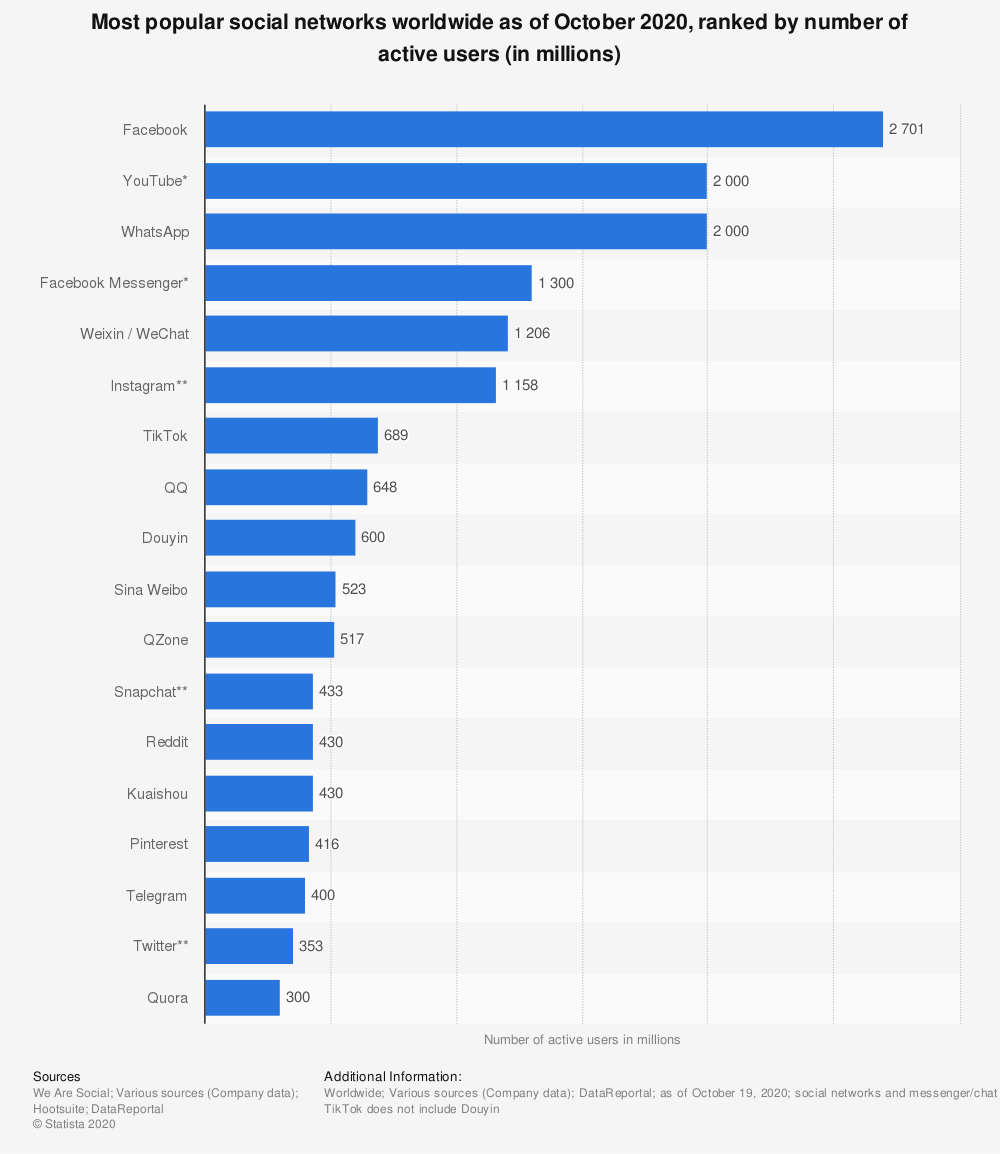 Analyze Social Media Statistics to Build Effective Social Media Strategy for Your Restaurant
Social media has been used as the most effective way for restaurants to interact with their customers. Customers who are listed related to restaurants on social media are more likely to make purchases; hence it becomes essential for you to provide the digital platform to access your brand easily and quickly. Get in touch to launch mobility solutions for your business, ensuring to provide you with competitive edges.
About 71% of social media users who have good experience with the established will recommend the brand to friends and family. The figure is quite enough to explain to you the importance of social media; hurry up! Create your brand account on social media and start engaging more customers. The engaging platform makes it easier for you to interact with your customers and solve all their issues to make them loyal to your brand. Besides this, it allows you to share user-generated content to attract more customers to your business.