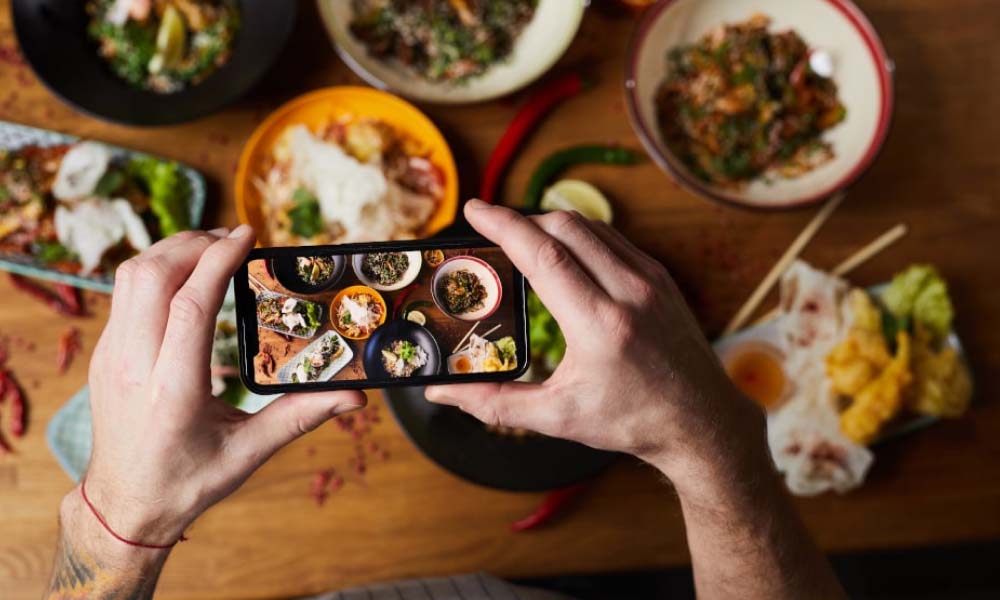 Undoubtedly there is fierce competition in the market these days in almost all industries, including the restaurant industry. It becomes vital for establishments to opt for effective marketing ways that help them to drive more sales and traffic. Professor Dr HG Parsa study shows that more than 59% of hospitality facilities fail in a period of 3 years. Restaurants are opting for various tactics that decrease their failure changes. Explore a complete restaurant influencer marketing guide to ensure survival for your establishment.
If you are a restaurant owner, then it becomes vital for you to pay attention to influencer marketing guides. Social media usage is increasing rapidly in the present generation. Emarketer report shows that social media platforms are used by more than 90.4% of Millennials, whereas 77.5% of Generation X, and 48.2% of Baby Boomers. Therefore social media is considered as one of the best influencers for driving sales and customers towards the establishment.
More than 71% of customers are more likely to make a purchase based on social media referrals. At the same time, 74% of customers consider the word of mouth marketing as a significant influencer. They believe that it helps them to make a perfect purchase decision. The pair of influencer marketing raises an entirely new opportunity for your restaurant business. Hence explore the complete restaurant influencer marketing guide to ensure your business expansion and success in today's competitive market.
What is Influencer Marketing?
Also known as influence marketing, it's one of the most effective ways of social media marketing. Influencer marketing simply involves product placements and endorsements from organizations and influencers who possess an expert level of knowledge as social influencer. Influencer content is mostly framed as a testimonial advertising; it plays a vital role in helping to involve more potential buyers with the establishments.
Study shows that 39% of influencers will increase their marketing budget. About 19% of marketers prefer to spend around $1,000 to $10,000 per year on influencer marketing in 2020. In comparison, approximately 18% prefer to spend between $100,000 and $500,000 per year on influencer marketing. And if you take your restaurant business to new heights of success, then it becomes vital for you to pay attention to influencer marketing.
Step by Step Restaurant Influence Marketing Guide You Need to Consider in 2023
Influencer marketing is not a new term in the digital marketing world. It has improved and has reached new heights in the last few years. As of 2019, influencer marketing growth was measured at around $6.5 million. Keep in mind that influencers, as well as marketing, go hand in hand. That's the primary reason why you need to learn to perform restaurant influencer marketing for your establishment. Leverage the advantage of influencer marketing to improve your business presence online as well as offline.
The same report also shows that each dollar spent on influencer marketing results in an average earning of $7.65. However, the average Instagram influencer conversion rate ranges around 2.55%. The rise of influencer marketing is undoubtedly unstoppable in 2020. Social media referrals thoroughly affect the purchase intention of the customers. Hence focusing on influencer marketing becomes vital for your restaurant. Explore that you can consider driving more leads to your restaurant business to ensure its success in 2023.
Choose Influencer Marketing Channel Effectively
The visual element of your establishment sets a clear tone for your influencer collaborations, including videos and images that take priority over non-visual content. If you want to drive more sales and customers for your restaurant, then it becomes vital for you to choose your influencer marketing channel smartly. There are multiple channels that you can use for influencer marketing; this channels list includes:
Facebook

Instagram

Twitter

Pinterest
The primary goal to deliver content on social platforms is to create awareness about your restaurant in the market. You can provide content such as reviews, recipes, reviews, or any other type of content to engage customers with your social platforms and turn them into leads in a short time. People are more eager to know what you sell, how your food tastes, and what people experience with your brand.
Find Ideal Customers
You need to identify your business goals to get a clear map of influencer marketing. Once you complete the task of identifying the plans, you can proceed further to pinpoint your ideal customers. If you want to spend time figuring out the customers then rave about your establishment and end up writing fantastic reviews catching the eyes of more customers.
Find Right Influencer for Your Influencer Marketing Campaign
Right influencer is those who are based in the same industry. However, picking the right influencer for your restaurant's influence marketing is not an easy task. You need to find the best fit who can help you to drive more sales and traffic for your eatery. Before beginning your search, make sure to clear about your brand's voice.
Always consider the preferences of your ideal customers and then explore whether the influencer's personality and style match with it or not. Based on your restaurant cuisine look for fast food or healthy food influencers. Keep in mind that every individual is not a perfect match for influencer marketing; you need to find the best person for an influencer marketing campaign.
Build Strong Relationship
Connecting with people and maintaining their trust is more important than your imagination. Striking up a long-term relationship with the influencer can help you to leverage favorable outcomes for your business. Keep in mind that credible brands are made of long-term relationships, not by the "one-night-stands". If you want to build a meaningful interaction, then prefer to share the engaging content with your targeted audience.
Craft Preposition
Once after identifying the targeted audience, you need to find effective ways to entice them to make a purchase using your online food ordering and delivery solution ensuring to drive more sales for your business. If you have a shoe-string budget for marketing, then you can simply let your customers know that you care about them through an effective content marketing campaign. Many times, posts about the restaurant can convey customers to place an order from your establishment. Hence focus on crafting prepositions for your restaurant.
Stay Local
In today's increasingly connected world, it becomes vital for businesses to think and act Glocal. If you fail to do so, then there are great chances of your failure in the market. Keep in mind that top restaurants are considered the most valued partners in the 21st century. Hence it becomes vital for all the brands to think globally to ensure their business survival in today's competitive market.
The restaurant influencer strategy is most appropriate for striking a balance between local and global. You can focus on a worldwide influencers network to drive more traffic for your brand. It doesn't matter whether your goals are social or thinking of gaining customers; you can take the support of food influencers to achieve your targeted goals in a short duration of time.
Measure the Results
Once your campaign is live, start looking for how it performs. It becomes vital for you to find which influence marketing campaign works effectively for your business. Get an answer for some of the questions such as:
What are people talking about in your restaurant?

Are you getting enough followers?

Is restaurant influencer marketing helps you to drive new customers?

Do you measure an increase in visitors to your brands' website?
If you are going to have the influencer post for your restaurant on the website on the description or bio, then make sure to track the link at the right place. It will help you to gauge the response of the campaign. If you are offering a discount, make sure it's specified on the campaign, so it becomes easier for you to track the result.
Host a Tasting
When you exactly know whom to count as your influencer, then consider hosting a tasting for them as well at your restaurant. Make sure to invite very few people at the time to make the event exclusive. Once you build a strong relationship with your influencers, you have the option to hand over the reins for a "social media takeover". Social media takeovers are when influencers are trusted to run the brand on social media accounts. Lots of trust and time is required to increase your authenticity through the influencer's clout.
Influencer Marketing for Restaurant: Explore Why it's Crucial!
Restaurant influencer marketing has impacted our society to a great extent. The above listed are some of the effective influencer marketing strategies that help you to drive sales and customers to your establishment. However, it makes more sense which influencer marketing strategy you choose to take your restaurant business to newer heights.
There is an end number of aspects that you have to consider to leverage the fruit of success for your restaurant business in the competitive market. Right restaurant influencer marketing helps you leverage the rewards in the long run.
If you have a newbie in the market, then it becomes vital for you to plan a grand opening for your restaurant. It is the most useful way to create buzz around it through notable grand openings. Here you can invite local influencers who will share the word of mouth-watering with others. Offer customers to taste your dishes, if you have recently changed your menu then call the local foodies to taste them first. Have a quick look over some pointers which you need to consider for your restaurant to ensure expansion.
Provide Discount and Special Offers

Offer complimentary meal

Show them what is going on behind the scenes.
There are many other pointers that you can consider to drive growth and success for your establishment. Hence focus on planning and implementing an effective marketing strategy that ensures your restaurant's business expansion and growth.