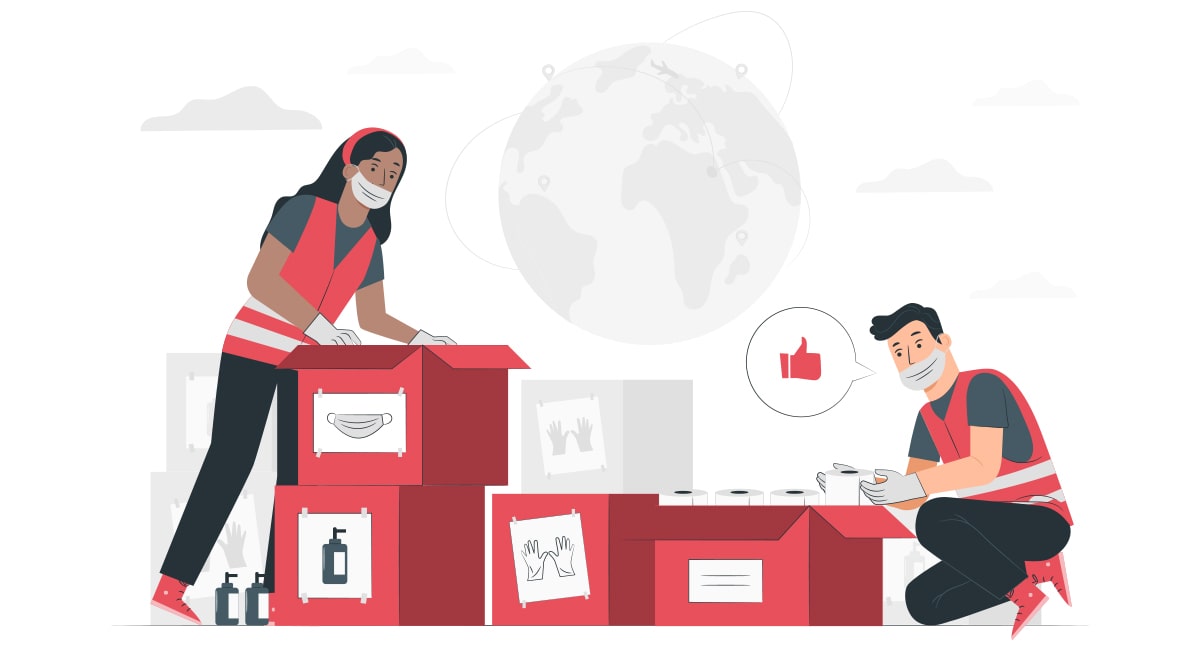 Is the world going to change forever because of the COVID-19 pandemic?
Many entrepreneurs are forced to close their business due to lock down and less demand, to cope with loss, they have adopted the PPT kit delivery business model because it is profitable and the only weapon will work when the world re-opens
Social distancing and lockdown are not permanent solutions; we can not stay at home for a long time. We can use safety measures that prevent us from spreading and keeping us healthy during this challenging time. The government of various nations has re-opened several sectors in order to bring the economy on track.
People using masks, sanitizers, and PPE Kit for virus spread. The world is re-opening, and demand for PPE kit has been surging massive growth across all the sectors, including the healthcare industry. All have started using the PPE kit for safety purposes.
What is PPE Kit
PPE stands for Personal Protective Equipment refers to a variety of berries used to protect skin, body, and clothing from direct contact with affected patients.
PPE kit is being used to protect the human body from corona-affected patients across the globe. A COVID-19 PPE kit is ideally designed to prevent virus spread, including gloves, mask, gown, goggles with shields, face shields, and shoes.
Hence, everyone can save themselves from the virus spread with a protecting shield.
How It Prevent Virus Spread
These PPEs are nothing but a protective shield designed to safeguard your body by minimizing direct touch to corona-affected patients.
PPE kit has suddenly gained popularity beyond just the medical fraternity due to the Corona pandemic situation. The need and usage across all sectors have been increasing as it prevents virus spread and enables people to accomplish their duties.
It includes various items such as which are important and help you cover your body from head to toes, such as gloves, masks, sunglasses, hard hats, gowns, and safety shoes. PPEs can be worn for safety purposes. If you are using PPEs regularly, you have to rigorously follow all government rules while disposing of it.
If you don't follow the rules and not use it properly, viruses can be spread among others.
Statistics- COVID-19 Pandemic to Boost Growth Of PPE Kit Market
While the demand for PPE kits among people increases, let's have a look at some figures and facts about the PPE kit market. It is booming and will become a billion-dollar industry soon.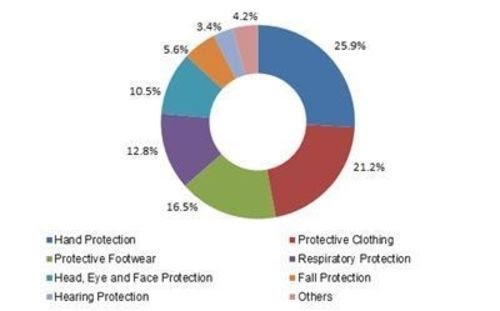 According to PR, Newswire's recent report, the PPE kit market is predicted to hit $67.8 billion by 2023. PPE kit is very important in preventing transmission of viruses in hospitals and in various activities such as cleaning, mining and waste management, and manufacturing-related activities. Source : PRNewswire
The global personal protective equipment market was valued at 40.6 million, and it is estimated to reach $58.34 billion by 2022 at a CAGR of 6.5%. Source
:Market sand Markets
According to Financial Express, India is the second-highest PPE kit maker (next to China) and produces 50 lacs units per month.
PPE Kit Delivery Business Model- Rising Demand For PPE Products
With the Corona Pandemic causing ripples globally, more and more companies are thinking of entering the market as it ensures profitability and grips the shortage soon. The WHO recommends PPE kits be used by health workers and other professionals to stay safe; this is why the demand for PPEs is increasing.
Furthermore, awareness among the people also anticipated propelling demand for PPE kits across the globe. PPE kit manufacturers follows a B2B PPE kit delivery business model where they can sell kits to retailers or the Government in bulk quantity at cost-effective rates. Later, retailers sell those kits to individuals after adding their profit margin.
Retail store owners have increased sales by offering doorstep delivery service during the Covid-19 pandemic ensuring all safety norms. Retailers can deliver essential products on customer orders and delivery requests online. Moreover, as the number of Corona cases continues to spike in India, the Reliance industries also started to manufacture protective kits for workers on the frontline.
No matter which PPE kit manufacturers followed the business model, their potential buyers would be healthcare workers, laborers, mining professionals, and refinery officers.
PPE Kit Business To Grow Even After Pandemic
The future of the PPE kit business looks bright as to date; we don't have vaccines or robust solutions that prevent virus spread. According to Fortune Business Insight's report, the Personal Protective Equipment industry is set to boom; the PPE market is set to be worth $231,630.4 million globally by the year 2028.
Furthermore, growing concerns about a virus infection, environment safety, and employee safety are to be the key drivers behind this exceptional growth.
As we all know, most companies globally adopt work from home culture, but employees have to visit the workplace, especially if you are occupied with the manufacturing industry. Employee's safety is equally important; they expect PPE equipment to be provided for them at their workplace. In the UK, companies already offer PPE equipment and follow safety legislation.
We really don't have any clue when the situation gets normal; all we can do is follow safety measures. Keeping in mind the current situation, the PPE business market will surpass all the records as this is the only weapon the world has today that prevents virus spread and allows people to do their job.
Wrapping It Up
In a nutshell, we can conclude that if you are new to the delivery business and want to achieve tremendous success in a short time, this is the right time to get started with the PPE delivery business model.
To get more tips about online delivery business for better business operations and efficiency, contact us; our experts will get back to you.