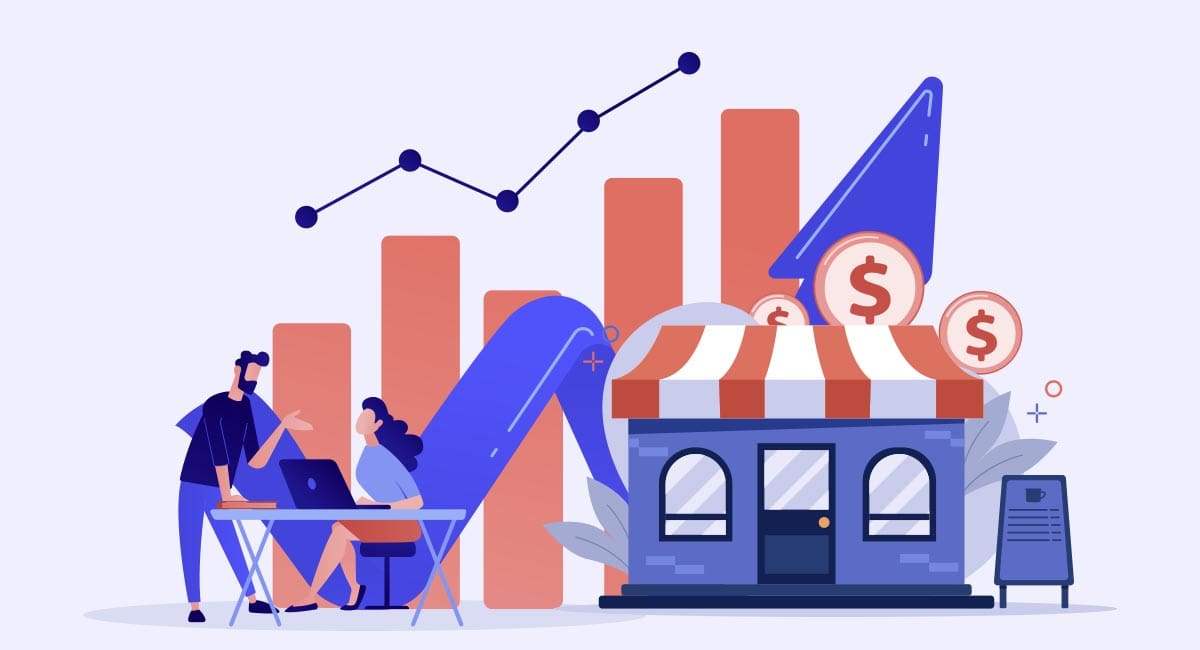 The food and restaurant business is an evergreen business sector model as the craze for food will constantly increase. The restaurant business is an ideal business model to succeed, and due to this, there has been a slight increase in the competition recently. The competitive market growth can be a worrying factor for business people as they might not achieve their targets in such hectic market conditions. Thus, business people need to find ways to increase restaurant sales effectively.
There can be numerous ways to grow the food business, but it is essential to find an accurate way to influence your restaurant sales. It is vital to find a precise way because if you are going forward with an ineffective strategy for your business, that will be a waste of time and energy. The food business will thrive if you could create the temptation for your food dishes in people's minds. Customers are your king, and you should consider the factor of serving them with quality food that satisfies their taste buds.
Current Situation Of Food Business
The eatery business is extremely popular, and there is no doubt about that because people always lean towards delicious food. The food and eatery business has become convenient to operate because of the resources available. Still, at the same time, there are inconveniences to them growing their business by maximizing revenues and profits. Revenues are essential, but there should be steady growth in the revenues which is getting tough in the current market situation because of the increase in the competitors. Thus, food business owners need to tighten up and start thinking about their business growth by creating strategies.
Ideas To Increase Restaurant Sales
1. Be Creative In Menus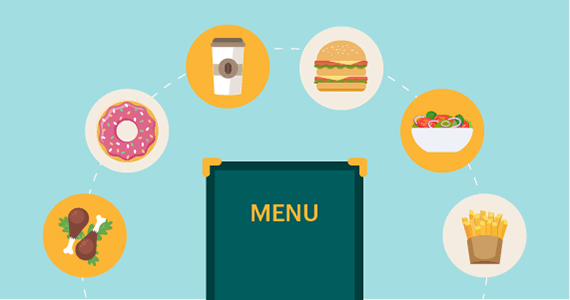 Menus are the most crucial element in the food business, and it is important to have a menu that easily catches people's attention. The menu plays a vital role in elevating the sales and deals for your food business. Being creative in preparing the menu will be very helpful for your restaurant. A quick survey on the latest food trends and what cuisines and dishes people are leaning towards will be beneficial in deciding the menu. If your menu can create temptation in people's minds, then that is half things done for your business model. Thus, it is important to take the time and create menus that can target more audiences and fulfill their needs, which will increase restaurant sales.
Innovative food dishes attract people easily
The fusion of food dishes can be a good idea
Know what attracts and tempts people
An increase in traffic due to superlative menus eventually increases revenues
2. Start Offering Takeaway Orders
Taking orders from an online audience will be a better idea to boost the deals for your food and eatery business. Online orders are getting popular these days. You can efficiently get hold of orders online by having an online system, and you can prepare a takeaway ordering system that will allow you to get hold of orders online. The customers will have the perks of ordering their food online, which is very convenient to them.
This concept will help business people because they can easily manage their food orders online. It will increase sales because the food orders as most customers are facing problems of ordering food and waiting for food preparation. People can easily order online without waiting as they can order earlier online, and once the food is prepared, they can go and collect it easily. Thus, getting hold of orders online will allow you to increase restaurant sales efficiently.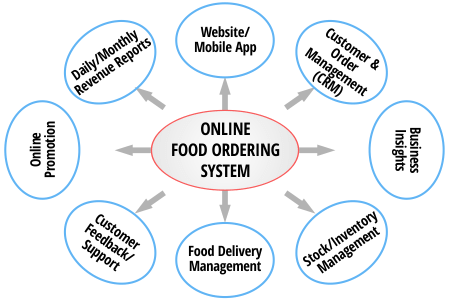 3. Start Online Food Delivery
Something that has made a buzz around us recently is the eatery business which is serving to utilize the web and offering doorstep facility. The food conveyance service has had a progressive effect in the food business area. The idea of online food service is a sufficient method to expand food sales. On the off chance that we look around the current market size, the food delivery incomes worldwide have arrived at US$151,526 Million, which gives us a reasonable thought of how significant the food e-delivery solutions are to the business people.
The concept of doorstep delivery of food to customers will allow the food business to expand its business reach comfortably in the online world. The online world is creating many opportunities for business people as there has been a considerable rise in the digital population. This digital population that uses the internet medium for various purposes encourages business people to go on the floors of the internet and succeed. The food business can have its website with the help of a website builder for food delivery service and start operating actively in the market. The increase in restaurant sales will rise due to this implementation as the business people can target wider people offering online delivery services. Thus, providing online food delivery services will undoubtedly increase restaurant sales.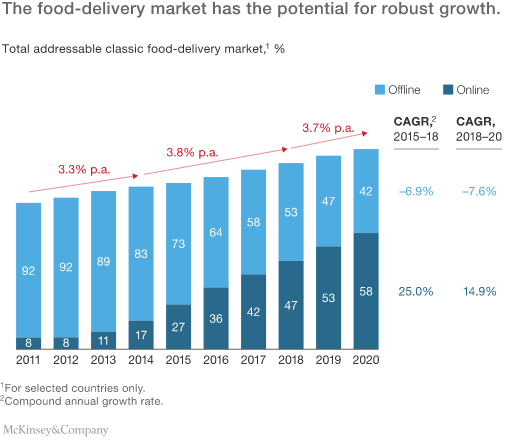 Easy implications and broad scope
Business-friendly approach
A convenient option for customers
Targeting more audiences will increase restaurant sales
The advantage to succeed in the growing food delivery market
4. Online Reservation Facility
The food business needs to be creative and take full advantage of the technology and available resources. The restaurant reservation system is the latest and modern concept that some food business owners have approached. The online reservation facility will allow customers to secure their table by booking online. They can book their table at whatever time they want, which is quite flexible for them. There are many advantages for customers as they can cancel or book their table anytime they want. Also, it solves their problems as many of them face issues booking their table when they visit the restaurant and need to wait for a long time to get their table. These strategies will work and attract more people to your restaurant, and that will increase restaurant sales.
Attraction in customers mind as it is a new concept
Flexible management of tables
Customer-friendly approach
5. Have Your Presence In Google
Google is a very important tool for people these days, and restaurant businesses can utilize the google platform efficiently. Having a presence in google will maximize the business. People these days take google's opinion. Supposedly they are unknown to a place they will take google's opinion by searching the nearby restaurant or restaurants around the city. If you have your online presence in Google, there are chances that people will come to your place to eat delicious food. This is how search engines like google can help you for getting the chance to have a place in the web world.
6. Offer Discounts And Loyalty
Discounts and loyalties are the most ideal ways eateries can expand their deals. It is a procedure that has been working for quite a while. It will be the best system as clients are certainly going to be pulled in and tempted towards their favorite food things. It is the most ideal approach to hold the previous clients, and they can be your regular clients too. Loyalties and discount programs are vital methodologies for restaurants when they feel that the accomplished objective is not achieved. Additionally, it is a splendid procedure to expand the client base for your business. The expansion in the client base will be useful for the development, and there will be an increment in deals.
7. Organizing Events
Sorting out the events can be a superior thought since it will permit the restaurateur to accumulate more traffic. There will be more individuals at the event and you can undoubtedly focus on these individuals to make them your regular clients. Event arranging will make buzz around your business territory, making mindfulness among individuals in your region, which will help you increase restaurant sales. It will accumulate numerous individuals, and they will like your service and food, which will compel them to visit your place. Accordingly, the technique you can execute for sufficient development and increase in sales of your restaurant.
8. Improving Customer Service
Customer service should always be your priority, especially when you are in the eatery business because people will enjoy excellent hospitality and food service. It is also essential to maintain the quality of the food you are preparing because it is more important to lack the quality and taste of food customers won't enjoy. For elevating the sales, it is always good to improve the overall experience for people to enjoy your food. Better customer service will organically boost sales and traffic for your business, which every restaurant owner needs. Thus, betterment in customer service will be good for your food business to create the reputation and, most importantly, the sales.
9. Creative Marketing Ideas
Marketing is a very creative and vast field, and you can achieve your targets efficiently using the different variations of marketing. From online marketing to influencer marketing, you can try anything that can increase restaurant sales for you. You can collaborate with the vloggers and bloggers who do the food vlogging and blogging. They have many people who follow them, which will boost the deals for your restaurant easily. You can have your presence on the different websites online. If you are operating an eatery business online, you can try digital marketing tactics, which are trending these days. Thus, you can elevate restaurant sales effectively by creatively marketing your service.
Final Words
The eatery business is thriving, and you need to focus on it and grab opportunities available in the market. There are many opportunities to grow in this technology world full of resources. Thus, the food business can easily take advantage of these resources and take their business and sales to another level. The more efforts you make, the more opportunities you can create for yourself. Growing sales is very important for any business, and you need the right strategies that help you achieve your sales targets efficiently.
Technology has been an essential factor these days to grow the business. And the response that the food business has received worldwide by adopting technological solutions like online platforms and delivery systems etc. is outstanding. Thus, it is becoming essential for the restaurant business to adopt such solutions to move forward. You can contact us for such exceptional technology solutions.