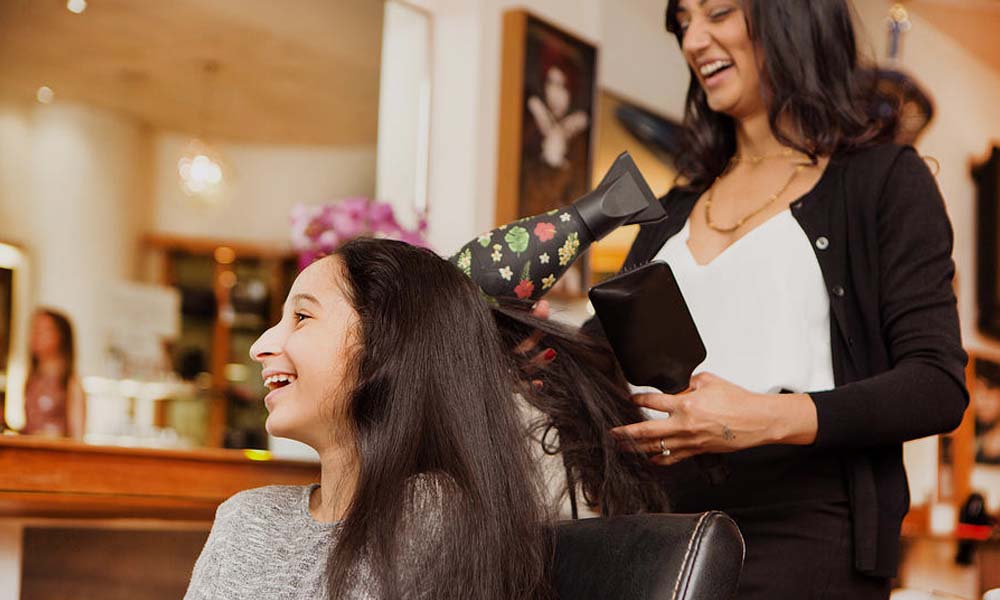 Advancements in technology and digital tools have changed everything. It has changed the way of working, talking, thinking, and much more. Whether it's about education, healthcare, food, or even salon service, people rely on online solutions as it saves time and offers convenience. Here we are going to discuss how the beauty and salon service business has transformed since on-demand apps came into existence.
Nowadays, the beauty and wellness business is taking the help of technology and expanding its business reach. The advent of on-demand beautician apps and websites have made a drastic change. Thus, this industry has gained massive attention as more and more people prefer to book appointments online. Consumers no longer need to wait for a long time; they can schedule appointments as per their requirements.
The online salon business is growing at a back-breaking speed. As per the new survey, approx $3756 was spent by women yearly inside salons. Thus, if you are running a salon business, it is time for you to find new ways to retain customers and promote your salon business. So let's understand in detail how the on-demand economy has disrupted the beauty and salon industry.
How On-demand Service Disrupting The Salon Industry
Do you run a beauty salon business?
Does your salon need a mobile app?
Do you know that by 2021 there will about three billion smartphone users access the globe?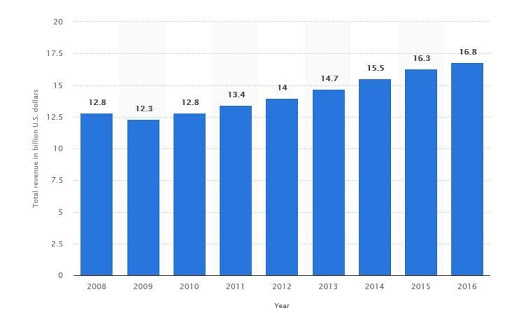 The on-demand salon and spa industry creates a new business opportunity as it allows people to avail of beauty services at their doorstep at their convenience. People can pamper themselves using a couple of clicks. The above graph clearly shows how salon and beauty service in the USA generated $44 billion in revenue and grew between 2012-2017 with a growth rate of 1.8%.
You can not ignore that today, half of the consumers first Google the best salon service nearby. They choose one according to their requirements, budget, and availability. So, if you want to attract local customers, you should have a strong online presence because it will help you get enough business.
No doubt, traditional salon services are also doing good, but there is always room for improvement.
Thus, many beauty and salon businesses have started to provide customers online solutions that allow them to book appointments, check reviews, and so many other things that may increase your online salon business transparency.
If you want to increase revenue, you need to create a feature rich beauty and salon app to help your potential customers to get the benefits from it. Attractive features like reservations, price list, hot deals, rating and reviews from customers, etc. help your customers to know about your business.
Thus, if you are looking for a mobility solution for your salon service business, you should consider Elluminati Inc to build a scalable app for your business. It will help you stay ahead of the profit curve in the beauty and salon industry.
Solid Reasons Why Your Beauty and Salon Business Needs A App
So, you run a salon but are you struggling to generate revenue from it?
This is the most common issue faced by the majority of entrepreneurs. Some of them try traditional marketing methods, such as brochures, newspaper ads, hoarding, and much more. But these are not effective ways because people can not remember brochures, templates all the time.
Hence, you need to create a special place in the customer's mind, but how? A robust salon app is an answer. Whether you want to attract more customers, expand your business, streamlines business operations- a powerful salon app will perform all these tasks, and alleviate aa the business stress.
Let's dig into the solid reasons beauty and salon apps can solve your problems and accomplish core objectives.
Be Accessible
Offering round-the-clock accessibility is one of the most important factors to consider when you want to grab the user's attention. With a user-friendly app solution for your salon business, customers can access it any time, even if they are offline. Further, this makes it easy for customers to book appointments and browse your services.
They can also see price structure and reviews from previous customers. It will help them to make decisions. Moreover, customers will be able to get prompt responses and book appointments as per their preferences.
They can also check out your social media profiles and leave reviews about your services. Being accessible all the time automatically creates a positive and strong image that will help you grow the salon business.
Get new Customers
Having a salon app can help you get new customers. This new marketing tool quickly grabs user attention and enables you to get new customers daily. It will also increase the customer retention ratio because referrals from existing customers increase traffic.
This directly increases sales because half of the people believe word of mouth as they are likely to use a salon service that was recommended by their friends and relatives rather than hunting for a new one.
An advanced beauty and salon app helps you connect with thousands of customers via push notifications.
Reduce "Wait Time"
This is the important reason why you need an on-demand salon app for your business. In this fast-paced lifestyle, no one likes to wait for an hour at a beauty parlor. Even if you offer a huge discount, the long waiting time will disappoint customers. So what could be done?
With a beauty salon application, your customers can book an appointment on the go. They don't need to wait for an hour or to call the Telecaller to book an appointment. They can easily book or schedule appointments as per their choice. Moreover, the salon app owner can streamline business operations and get customers' details in no time.
Later, this customer's details you can use to craft marketing and promotional strategies.
Reinforce Your Brand
Every business owner loves it when their brand is becoming the town's talk and recognized by people. Living in a digital world, the salon app can help you attract customers and increase sales.
Further, customers these days prefer online and quick solutions. Using an app, they can quickly book appointments, make payments,s and get their job done within a couple of hours.
This level of convenience encourages customers to use the app instead of visit places. In case of stiff competition, simply having an app is enough to survive because people appreciate convenience these days over anything else.
Foster Customer Loyalty
No matter in which business you are, customer loyalty and positive reviews are the primary keys to success. Use your on-demand salon app to foster loyalty. User-friendly salon apps increase customer retention ratio because customers are likely to use those apps that are easy to navigate.
By offering a user-friendly salon app, you can build loyalty, and as a result, you can increase your salon business's revenue.
Want To Know Must -have Features and Cost To Develop Online Salon Service App?
Having your on-demand salon will put you on the edge. Users don't have to call and wait in a long queue to make appointments. Instead of that, they can browse your app to make bookings or view the services that you are offering.
An app without any essential features will not help you attract customers. If you want to make it popular, you should have some advanced features such as :
An easy appointment booking system
View beauty services
Ratings and review
Integrated in-app payment options
Booking history
Rescheduling appointment
Indeed, the salon app development cost depends upon the features you want to offer. App size, app interface, platform, etc. are the major factors that decide your salon app development cost. However, if you don't want to develop an app from scratch, you can opt for a ready-made or white label solution that comes with powerful features and enables you to create a brand in no time.
Thinking Of Developing A Beauty Salon App?
Now that we are aware of how important it is to have a beauty and salon app for your business. It is thoughtful to look for a trusted and experienced on-demand app development company, who is well-versed in modern technology approaches and builds a customizable app for your salon business.
Want to know the cost to develop a beauty and salon app? Want to know how it works? Reach us today and get expert advice for your business expansion.