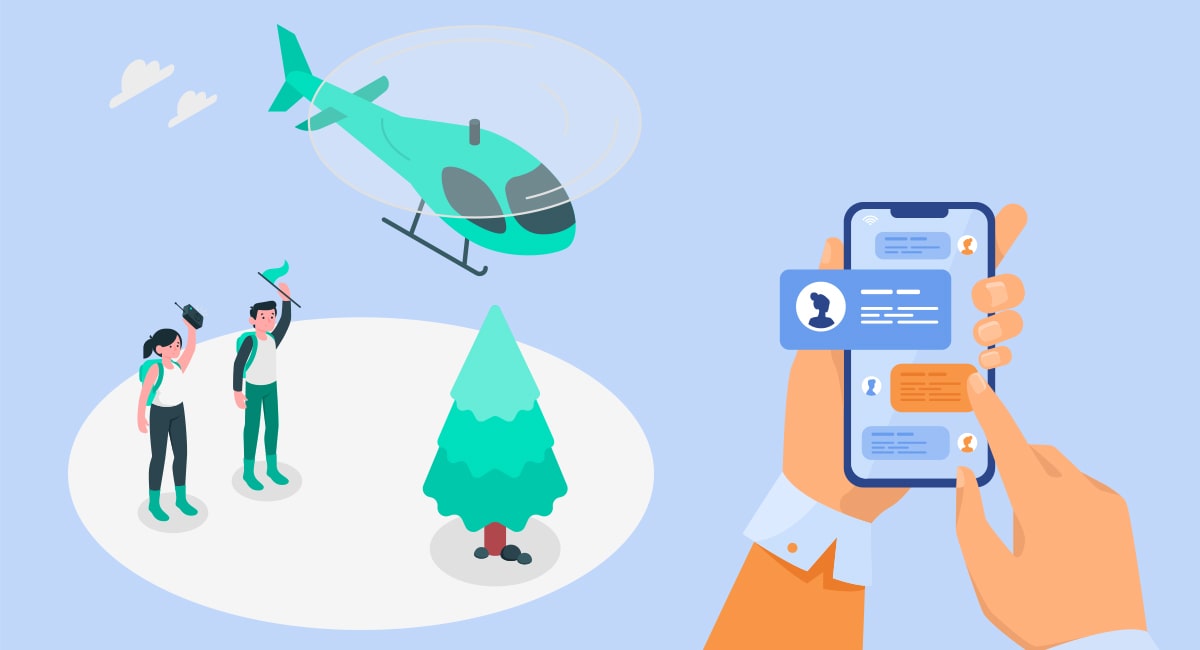 Have you made your mind to launch your own helicopter rental service business like Uber? But you are left with a vague business idea and still having certain questions like:
How do I start my helicopter rental service?
What should I need for my helicopter business startup?
How much capital do I need for launching my own helicopter rental service like an Uber?
Don't worry. These are several questions every entrepreneur faces when they are new to the on-demand business. Uber has changed the transportation business and came with end-to-end solutions where customers can book or schedule a ride instantly as per their requirements.
What is Uber For Helicopter Service
Similarly, Uber has also started an on-demand helicopter business that allows customers to book their trips directly within the Uber App. Using a couple of clicks, users can get access to a helicopter ride.
What is Ubercopter Service – For Provide Multimodal Travel Experience
Uber has launched a helicopter service in the year 2019 that is also known as UberCopter. Consumers can enjoy a helicopter ride between Manhattan to JFK airport. UberCopter will cover major airports and cities with prices between $200 -$225 per person. Users can book flights up to five days in advance. You can also check the availability within the app.
If you want to start a helicopter rental business, you should have a robust business plan. You also should own a helicopter and lease out space where you can land and keep your vehicles. Rental helicopter service is getting popular as it rents out choppers to business people, celebrities, and other private companies for a stipulated period of time.
A lot of transportation firms are thinking of launching a helicopter rental service business because it ensures profitability within a short time. Moreover, tourists prefer helicopter services because these tours are short, time-saving, and cover all locations in one ride.
According to leading industry experts, the global helicopter market is projected to witness a 3.5 % CAGR in the coming years. More than 29% of helicopters are used for law enforcement and emergency medical services. Furthermore, growing corporate tours, leisure activities, and tourism have fueled the helicopter industry rapidly.
How To Start Uber For Helicopter Business
Launching a rental helicopter business needs an expert brain and a huge amount of capital investment. For many years now, business owners have been captivated by this mode of transport, but you also need hefty capital and trusted pilots to ensure success. The helicopter can be used for different purposes.
You can start offering these services for emergency evacuation, rescue operations, and luxurious rides. It is equally essential to get a certified pilot before you can start this kind of business. So let's discuss in detail how to start an on-demand helicopter rental business. Here we go.
Craft The Business Plan
This is the very first step you have to take when launching any new business. A great and researched business plan will lay a strong foundation for your rental helicopter service business success. Designing a business plan is compulsory. It will give you a perfect idea of market trends, customer requirements, financial analysis, and much more.
If you want to launch an on-demand helicopter business with two or three helicopters, then you should target a niche audience. You should start offering special services to corporates and celebrities. You also have to take care of marketing and branding strategies. By doing this, you will come to know about the expected ROI and break even.
According to that, you will raise funds and convince your investors. Along with the business proposal, you should also have a well-researched business plan; it will attract your investors and allow them to make informed decisions.
Find Target Audience
To whom do you sell your services? Knowing customers' preferences is another important thing you have to consider while launching a helicopter rental business. Before implementing your idea into the digital format, you have to find out who your targeted audience is. It is not a daunting process; you can easily come to know through surveys to identify what exactly they need and their preferences.
Usually, helicopter rental services target a different segment of consumers, such as corporates, celebrities, and tourists. You can market your service to tourists who have a surplus budget and are excited to roam around the city by helicopter.
Once you get the idea of What kind of services your audience needs, you can set your objectives to accomplish your goals.
Procure Helicopters ( Buy or Lease)
Purchasing helicopters involved a hefty investment in this business. However, you can also procure a helicopter for rent. Along with that, you also need extra space for the establishment of the helipad.
If you are thinking of buying your own helicopters, you need a huge capital before your hands. You also need to ensure that the ride is comfortable and clean.
You will also need to hire licensed pilots for your on-demand helicopter rental service business. When hiring, check their license validity, their previous experience, and conduct a background check if possible.
Get The Permission
Getting legal permission is the most important thing you need to consider while starting a helicopter rental business. The FAA highly regulates anything related to Aircraft and helicopter under Part 135 aircraft regulations. Pilots also should have a commercial license as per the Code of Federal Regulations.
You need to prepare several documents such as the helicopter model name, lease agreement, including payment structure. Once you have completed legal formalities, you can start a helicopter rental business and accept booking requests.
Building An On-demand Helicopter Booking App
Last but not least, developing an advanced and scalable mobile app is important for the success of your helicopter rental business. You need to differentiate your app from your rivals by adding exciting features. Well, building a mobile app is not easy; you require a business idea, planning, process, testing, and deployment.
Developing an on-demand helicopter service app is not easy; you need to cover three major portions: an app for admin, another app for users, and the last one for the pilots. If you want to get maximum return out of your app, you need to find an experienced mobile app development service provider for fruitful results.
How Much Does It Cost To Build an On-Demand Helicopter Rental App?
The cost of an on-demand helicopter rental app largely depends on the type of functionality you wish to implement in your app. Moreover, it would help if you also take into account various factors while deciding costs, such as:
UI/UX of the application design
Complexity of app
Features you want to integrate
Testing of an app
The platform you want to launch (Android and iOS)
The above-listed factors affect overall development costs. Costs can be increased if you want to add more features. Moreover, if you're going to hit the market early, you can also choose a ready-made app solution that comes with exciting features.
You can reduce the cost of development by reducing the number of features but don't compromise with the app quality because it is very important to provide better functioning to customers.
However, if you have time and budget, you should go with a custom helicopter rental app solution. Find a reliable app development company with a skilled team of developers and professionals in their work. Thus, the cost of developing an on-demand helicopter rental app would depend on the assumption that you hire the development company or work with freelancers.
On A Concluding Note
If you are a budding business owner and want to launch an on-demand helicopter rental service business, you need to put in many investment and strategic thoughts to make it a successful one. People are eager to go after speed and comfort in modern life, and what can be more convenient than using a couple of clicks to get a helicopter ride?
The above aspects will surely help you to get started with an on-demand helicopter rental business. If you are new to the on-demand business and lack of technical expertise, contact us for more details and consultation.