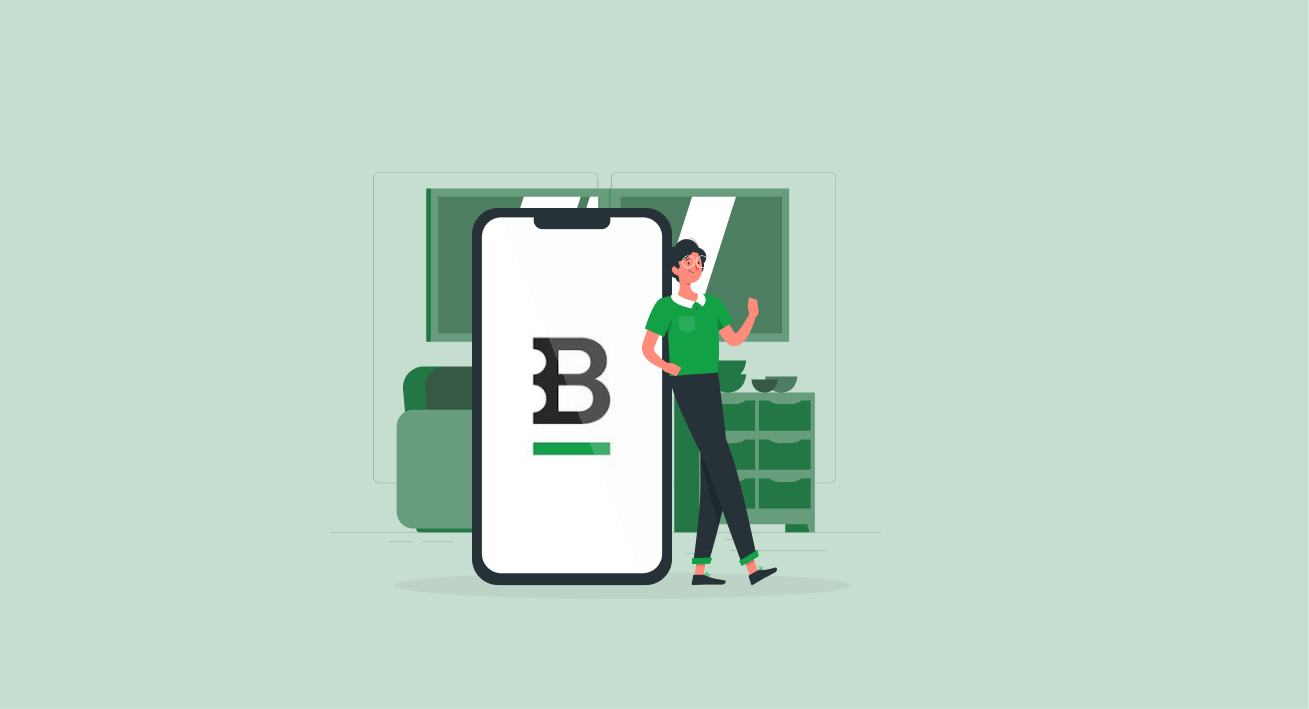 Before returning to reality, Bitcoin and the cryptocurrency market experienced multiple spikes in popularity and media hype. Even though the charts suggest another speculative bubble is about to burst, this time looks different.
Over the past 12 years, a brand-new sector has developed around cryptocurrencies. Cryptocurrency exchanges, which operate similarly to stock market exchanges, are a part of the expanding ecosystem. A website is used to buy or sell assets, but the exchange never owns the assets—it only acts as a middleman between buyers and sellers.
The oldest cryptocurrency exchange in the world, Bitstamp provides access to cryptocurrencies to more than four million customers worldwide, large retail customers, but it also offers access to 5,000 institutional customers, including banks, payment service providers, dealers, and family offices. When it was founded in Slovenia in 2011, Bitstamp was not the first exchange in the world, but it is the oldest one that is still operating, serving as a reminder of how challenging it is to survive in such a volatile market.
The global cryptocurrency market, valued at USD 1.69 billion in 2021, is anticipated to expand at a CAGR of 7.2% over the forecast year. The significant development is linked to the rising demand for trading platforms for this type of currency.
Indeed, Bitstamp is one of the oldest and most popular cryptocurrency exchanges globally, but its features focus more on experienced traders with competitive fees. Is it interesting? Let's study what Bitstamp is, how it works, and other key details that help you use this crypto exchange platform more wisely. Keep reading to learn more.
What is Bitstamp? Know Everything At Glance
Bitstamp is a payment institution established in 2011 and governed by the financial authority in Luxembourg. This virtual asset supplier is the top bitcoin exchange in Europe.
Bitstamp provides cryptocurrency exchange services and lists eleven digital assets against three fiat currencies: the US dollar, the euro, and the pound sterling. Bitcoin, Ripple, Litecoin, Ethereum, and other cryptocurrencies are on the exchange's list of available digital assets.
Bitstamp is a great option for investors concerned about fees because of its fair commissions, which are lower than many competitors. This cryptocurrency exchange is simple to use, making it suitable for both novice and experienced users.
Legal Name: Bitstamp Limited
Founded Date: 2011
Founders: Damijan Merlak, Nejc Kodric
Headquarter: London, England, United Kingdom
Operating status : Active
Website: http://www.bitstamp.net/
Application: Available on Play Store and App Store
Supported Currencies
You can trade more than 60 different cryptocurrencies with Bitstamp. Although other exchanges provide more, Bitstamp's roster should be more than sufficient to meet the needs of the majority of investors.
You can invest in smaller projects on this exchange, whether you're seeking the best locations to buy Bitcoin (BTC) and other market leaders. Earn prizes by staking cryptocurrency.
This exchange provides Bitstamp Earn, a cryptocurrency staking programme. The cryptocurrency you have in your Bitstamp account can be staked to win rewards. Ethereum (ETH) and Algorand (ALGO), the two cryptocurrencies Bitstamp Earn launched with, have fair rewards rates.
Supported Countries
All EU members can use their credit and debit cards or bank accounts to buy currencies through the Bitstamp payment system. The crypto trading system is accessible in the majority of US states as well, but further identity confirmation may be necessary.
Below is a list of the additional countries we support:
Switzerland
Norway
UK
Turkey
Greenland
South Korea
Australia
Bahrain
Bahamas
Jamaica
India
Taiwan
Kuwait
Qatar
Saudi Arabia
Take a Birds View of Bitstamp
| | |
| --- | --- |
| Fees | 0.00% to 0.40% |
| Currencies | 60+ |
| Security | 98% of assets stored offline |
| Wallet | Allowlisting, multi-signature, AES-256 encryption |
| Supported Transactions | Instant, limit, market, stop, trailing stop, and fill-or-kill orders, withdraw |
| Max. Trading Amount | Depends on payment method |
The company's decision to relocate to Luxembourg, where it is now located, was one of its wisest moves along the way. More than 600 employees are currently employed by Bitstamp, which also has operations in Slovenia, the US, Singapore, and the UK. The company provides access to cryptocurrency in the Americas, the Pacific Rim, and Europe.
Terms Associated with Bitstamp
Bitstamp Pro: For traders who require more sophisticated trading tools, there is the Bitstamp Pro. You can acquire consistent and effective access to the cryptocurrency market by using a variety of programming interfaces (APIs – Websocket APIs, FIX, HTTP).
BitGo- Institutional-grade storage that is sponsored and keeps your assets secure. If you need assistance, customer service is available around the clock.
How Bitstamp Works?
A cryptocurrency exchange where you may buy, sell, and trade different kinds of cryptocurrencies is called Bitstamp.
You can make deposits and withdrawals in various ways, such as international wire transfers, debit cards, credit card payments, and ACH transfers from a bank account.
A bank transfer is the most affordable payment option, given that ACH deposits and withdrawals are free.
Both a web page and an app for Apple and Android smartphones are available for the Bitstamp exchange.
Both methods let you purchase cryptocurrency. The exchange offers Tradeview, a trading platform for more experienced users, even if the conventional platform is adequate for many investors.
Follow underneath steps to start selling and buying trading with Bitstamp,
Create and register the account, and choose the right type of account. There are two options available, personal or corporate.
Go through all the Bitstamp verification process
Make a deposit using your bank card, account, or cryptocurrency method.
Now you can easily start buying, selling, or transferring digital assets.
How Does Bitstamp Make Money?
The exchange generates income by charging fees for transactions, deposits, and withdrawals. In addition, it functions as a Ripple Gateway and bills its customers for its services.
According to the most recent Companies House statement, the company's 2020 revenue was boosted mainly by the much greater cryptocurrency trading volume in the year's final quarter. It also received more than €6.1 million from additional sources of revenue.
Focusing On Other Markets to Generate Additional Revenue
Despite having its headquarters in London, Bitstamp relocated some of its clients to its two other subsidiaries, Bitstamp Europe SA and Bitstamp USA, in order to abide by local legislation.
The cryptocurrency surge began after the previous year and accelerated higher in 2021. The revenue that Bitstamp made in the first quarter of the current year, which may have brought it a windfall, is not included in those figures.
Additionally, the cryptocurrency exchange boosted its bank sheet as it ended the year with total assets of €750.2 million, an increase from €594.3 million the year before.
Summing It Up
In the past, there was justification for thinking that Bitcoin only existed within a speculative bubble. It was, therefore, too hazardous of an investment choice for many conservative businesspeople. Today's economic and market circumstances tell a different picture, and businesspeople should have much more faith in the usefulness and longevity of the cryptocurrency market.
Bitstamp is better for seasoned traders than for novice investors. It needs a sizable database of how-to manuals and tutorials and offers several transaction kinds that demand prior investing knowledge.
Overall, this Bitstamp review discovered that the exchange company offers a dependable and user-friendly service for many of the most popular kinds of cryptocurrencies.
If you are about to enter the blockchain market and want to develop an exchange platform like Bitstamp, Elluminati Inc provides a prebuilt script for businesses, which is made with utilize emerging technologies and advanced versions.