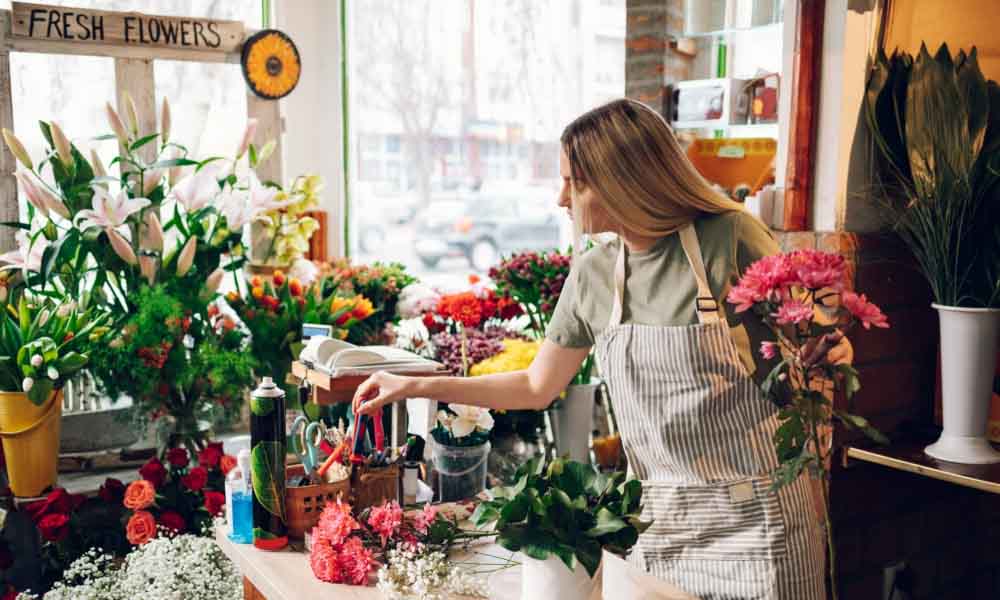 Like any other industry, floriculture and floristry is evolving rapidly as farming practices and technology are growing steadily in the 21st Century. The economic reforms have changed consumption patterns to a great extent and, similarly, have also affected people's mindsets to a great time. Changing landscape and economy have unleashed a plethora of opportunities. Explore the article to know everything about how Ferns N Petals works, its business model, and revenue insights to know everything about it. Also, check how ferns n petals clone helps you manage and automate your business operations, allowing you to take it to a new level.( Source)
The floral gifting market revenue in the U.S. is estimated to reach around $16 billion by 2023. It is growing at a 6% CAGR during 2017-2023. The intensifying movement is propelling the growth of the U.S. local floral gifting market. The growing need for shorter and sustainability lead times supports the distribution and evolution of bouquets and flowers native throughout the U.S. farms.
The growing demand for florists is encouraging vendors and suppliers to commit to balance out. They are taking tech support to launch their business online and for satisfying the needs of customers efficiently. You can also seek tech support to boost your florist business presence online; Elluminati Inc is here to help you identify your business requirements. We will provide you with fantastic app development that satisfies all your business requirements efficiently.
What is a Ferns and Petal Clone? Let Your Customers Order Flowers Anytime
Ferns and Petal clones are the smart choice to upscale traditional florist business. From managing florist shops to customers and delivery providers, the platform allows entrepreneurs to oversee each transaction in real-time, and the adoption of this solution also makes it easy for your customers to send flowers to their loved ones. An app like Ferns and Petals is completely automatic and allows business owners to modify it whenever the need arises.
What is Ferns N Petals?
FNP (Ferns N Petals) is India's largest flower and gifts on-demand retailer. Founded in 1994 by Vikaas Gutgutia, FNP has expanded its business globally in a short duration of time. The first shop of Ferns N Petals was opened in Delhi South extension; it took nine years to break even in 2003. Now the flower retailer has expanded into the eCommerce sector along with multiple online ventures like FNPcakes.
Video: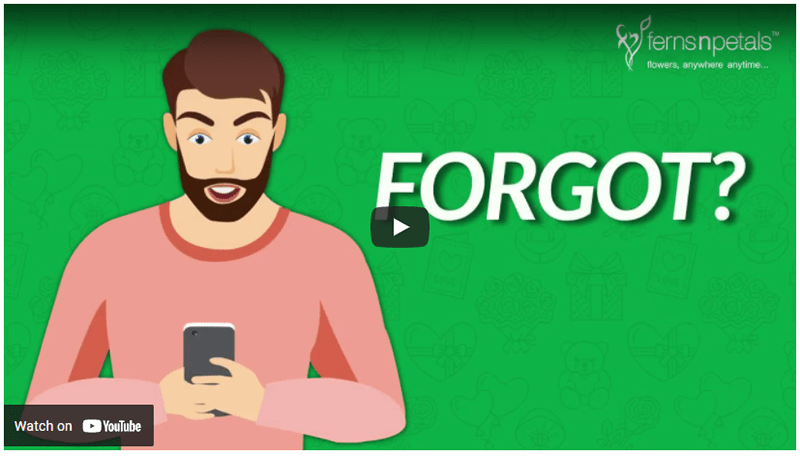 The company has expanded its business services into the event and wedding planning industry with FNP weddings and events. You can also control and manage multiple delivery businesses with a dedicated platform designed to address various business needs efficiently. Get worth of your money by considering investing in an e-delivery platform; advanced features and modules involved in the delivery platform make it easier for you to manage and operate your business systematically.
Explore Ferns N Petals Success History Right Here!
Managing director and Founder of Ferns N Petals started gifting and flower brand with Rs 5000. Later, the investor raised Rs 2.5 lakh from a partner and opened the first store with a staff of four people in Delhi's South Extension in a 200 square feet space. The company is one of the distinct on-demand leading players in the floral and gifting business. The founder wants to spread its business globally and call it the 'world's largest florist.'
Ferns N Petals is the best platform to meet the international standard of flower brands in quality and design. Today the company maintains 194 outlets in about 74 cities nationwide and offers its service to more than 155 countries. FNP is the largest flower retailer globally, catering to all the floral requirements of the end number of people. Founded in 1994, online flower and gift stores provide a one-stop solution for purchasing flowers and gifts for various occasions and compel conventional florist businesses to leverage flower delivery apps to upscale business standards. Through Ferns and Petals, You can request flowers for events such as parties, weddings, or just delivering fresh flowers in India and across the globe.
Video: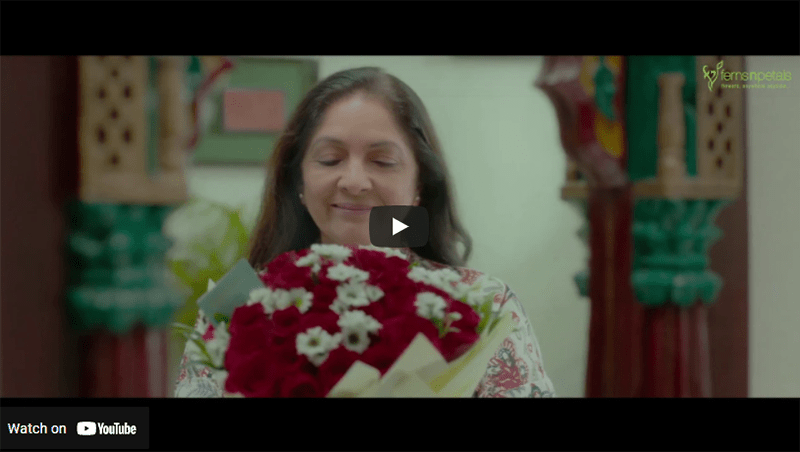 In less than a decade of the company's inception, Ferns N Petals Group embraces FNP Events & Weddings, FNP E-commerce, FNP Retail & Franchising, Floral Touch, FNP Floral Design School, FNP Select, and its latest addition is 'FNP Tahiliani' helping you to find instant solution for every occasion. Leading florists in India, Ferns N petals help you express your love in a unique gift or floral form. You are allowed to choose from a wide range of gifts and flowers available for all occasions. The online florist platform helps you deliver blessings and heartfelt wishes right to the doorstep of the person you care about the most with floral arrangements, gift bundled, or fresh bouquets.
Video: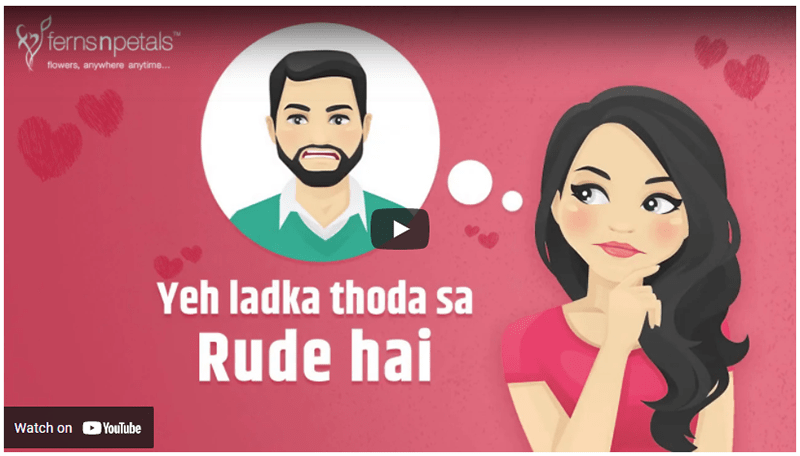 Business Model of Ferns N Petals: Explore How the Business Giant Operates!
Ferns N Petals believe in offering a personal touch that differentiates from other leading players in the market. The company is flourishing each passing day due to its unique franchising model that guarantees to satisfy people's growing demand in India.
Ferns N Petals' business model has expanded dramatically in recent years, including the combo of flowers with cards, chocolates, cakes, and other gifts of your choice right at your gifting space. The services are diversified in nine different vertices, including gardens, events, weddings, eCommerce, rentals, retail, handicrafts, luxury stores, stigmatized FNP Tahiliani, and franchising. The florist delivery brand has presently tied-up with TATA sky to enable its customers to access its service from the comfort of their drawing rooms.
Customers can download the Ferns N Petals platform right from the Apple App Store or Google Play store; they can even explore the FNP website to order its service with a few simple taps.
Once after downloading the app on their smart device, they can browse for any category and can make their loved one feel special by surprising them with flowers, gifts, cakes, and many other things.
Discount coupons are offered to customers helping them to leverage various benefits on online ordering. Social platforms are witnessing the platform success with more than 1.2 lacs fans and about 2500 Twitter followers.
Marketing and Promotion
To promote Ferns N Petals' business as the perfect gifting platform, it has opted for fantastic marketing and promotional strategies. It offers lovely gifts for various celebrations like Raksha Bandhan, Valentine Day, and many others. It shows multiple gift options for each day celebration like Propose Day, Rose Day, Teddy Day, Chocolate Day, Promise Day, Hug Day, and Kiss Day, helping it easier for you to express your feelings admirably. Customers who purchase through the company's social media platform are offered special coupons for the same.
Revenue Model of Ferns N Petals: Check How Florist & Gift Chain Generates Money There are numerous ways to generate revenue through the app like Ferns N Petals; you can set the commission, delivery charges, etc to make a profit on each order made through the platform. Check to know how you can bring capital through an advanced app like Ferns N Petals.
Commissions
You can charge a certain amount on each order placed through the service. It is one of the best revenue generation sources for any aggregator app that enables you with huge income by charging the florists and other vendors.
Features Listing
It merely includes the top service providers who appear on the top of the home page. You can offer these services to vendors by charging some percentage as an advertising charge, helping them feature on top, and maximize their sales. The advertising approach helps to drive users' attention in a short duration.
Ad Selling
One of the monetizing factors is a practical advertising approach. The ads can be for any category such as cakes, flowers, gift solutions, business verticals, etc. You can charge some amount to display such ads on your platform.
How Much it Costs to Design Ferns N Petals Clone?
The cost of developing a Ferns N Petals clone depends on multiple factors. Some of the factors affecting the flora and gift development cost are as follows:
Software development framework

UI / UX creation of the solution stack

Developing frontier and history of the solution stack

Features and functionalities to be included within the solution stack

Integration of the third-parties APIs

Development hours
The position of the software development firm also influences the cost of app development. Hence make your choice smartly. Choose the company that provides excellent support and accommodates you with the best solution to cater to your business needs efficiently. Get in touch to know everything about the development cost and much more right here.
Why Invest in Ferns N Petals Clone?
There are numerous benefits you can leverage by considering to invest in Ferns N Petals clone. The app solution helps you to manage all the orders efficiently and complete all hassle-free. It also makes it easier for your ideal customers to explore various categories before purchasing them from the platform. Besides this, Ferns N Petals clone offer you benefits like:
Helps to drive more orders

Improves customers engagement

Brigs more capital on the table
There are many more benefits that you can leverage by considering building an advanced solution for your florist delivery business.
Future of Ferns N Petals: How the Platform Offers Personalised Experience
Ferns N Petals has set up its shops in tier II and III markets like Sangli, Coimbatore, Nellore, and Tirupati; the company is thinking of targeting other cities like Amritsar, Bilaspur, Bhilai, Kottayam, and Jalandhar. From more than 194 stores in 74 cities, the company wants to double its retail presence in a short duration.
FNP aims to take its wedding vertical international and expand the e-commerce arm, which presently helps the company deliver its service in more than 155 countries worldwide. FNP has achieved massive success in a shorter time and has expanded its business from delivery to FNP Weddings and Events, FNP Select, FNP Wedding Design Hub, FNP Gardens, and many more. You can also develop a platform similar to FNP, check how our e-delivery solution works to assure systematic business handling and support multiple business expansion under one roof.