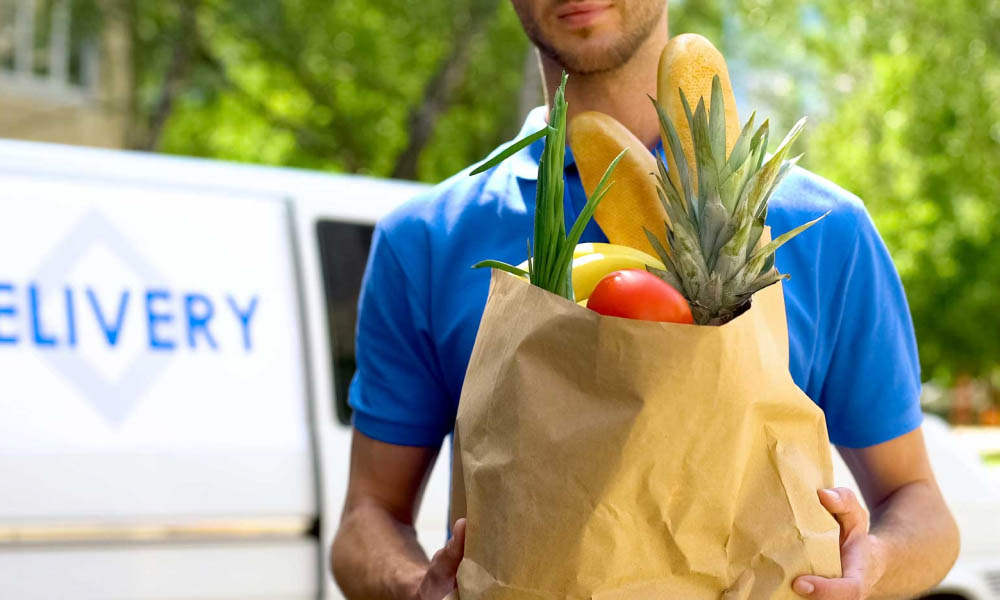 Online grocery delivery in South Africa has become much more comfortable in recent years. Finding a supermarket delivery online was one of the most challenging tasks before the advent of the advanced tech stack. There was a significant delay in grocery delivery services, but now there are numerous apps available, making people's lives much more comfortable and accurate.
Grocery delivery market revenue is expected to reach an annual growth rate (CAGR 2023-2027) of 13.85%, resulting in a projected market volume of US$1,678.00m by 2027.
IGD forecasts that Africa's grocery delivery industry is set to increase drastically. The German grocery market will grow 10.5% by 2021, the expansion is predicted to raise US$740 billion worth buy of grocery products by the end of the same period, making it worth more than the combo of Russia and Brazil's supermarkets. The online grocery market has experienced a drastic increase during the Covid-19 outbreak.
Learn to Know How Top 10 Grocery Delivery Dealers Operate in South African Market
The World Bank report shows that more than 3.41 billion people were active internet users worldwide. One of the grocery market's growth factors is the digital platform's growing population among internet users. The online grocery delivery service market is expected to increase dramatically; it is forecasted to register a 22% CAGR by 2022. The global B2C eCommerce generated more than 52.26 trillion in 2017.
With more than 250 million internet users and approximately 200 million digital buyers generating around 5460.35 billion in the online retail market in 2017, the market experienced substantial potential growth for sales across all segments, including grocery product sales. There are numerous options available for purchasing groceries online; it helps customers get their needed products delivered to their door that also within short time slots. Check the list of top 10 on-demand grocery delivery providers to know how they provide excellent service to customers on demand.
1. Zulzi
The startup was founded by Vutlharhi Valoyi in 2013 and was introduced in the market in 2016. Zulzi enables customers to get direct access to the end number of grocery items through the platform. Later, Netshipise joined as a co-founder after Zulzi's platform launch in the same year.
Johannesburg-based on-demand grocery delivery startup Zulzi successfully raised R30m from a JSE-listed company. The platform allows its customers to craft a grocery list and purchase items without visiting the store. Delivery providers then pick up the delivery item from the store, ensuring the transfer of the customers' shopping experience.
The platform started an e-commerce business by targeting students, but due to rising and strong demand, Zulzi began offering its service to almost all people. Customers can order groceries online to get it delivered to their doors within an hour.
After achieving massive success in South Africa, the grocery delivery provider plans to expand its business service outside of Johannesburg; the company is planning its business launch in Cape Town, Pretoria, Durban, and many more. South Africa's on-demand grocery platform has raised US$1.6 million in funding; it processes more than 2,000 orders a day and is looking forward to more comprehensive offerings in the future.
2. OneCart
Cape Town-based OneCart is an online delivery platform that provides excellent delivery service in South Africa. The platform features a comprehensive series of stores helping customers get their needed items delivered to their doorsteps. OneCart allows customers to shop for pharmacy, groceries, baby products, liquor, and wellness items from their favorite supermarkets online. Lynton Peters founded the platform intending to provide improved service and convenience to platform users all the time.
In 2019, OneCart was among 12 companies that became part of the fourth cohort of Knife Capital's Grindstone Accelerator. In the same year, OneCart announced that it had closed a funding round when it received an investment of under R10 million. Platform users can set their location accordingly through the platform and browse various items available on the platform before purchasing any.
3. SnapnSave
SNAPnSAVE is a grocery shopping app that provides customers with cashback when they shop in-store. Customers are not provided with paper coupons, plastic cards, or loyalty points. Instead, they are offered real-time cashback on items they purchase, leaving them with more to spend on other things of their choice. As a shopper, if you hate handling coupons and voucher slips, then the on-demand delivery platform is the best option for helping you reclaim your purchase from the comfort of your home.
Founded in 2015, SnapnSave has participated in 4 funding rounds. The platform has raised a total of $1.5M; its last funding was in Sep 2019. Once you purchase the item, take a pic of it, and upload it on the platform, the cash amount will later be credited to your SnapnSave e-wallet. You can convert this cash into a wiCode or transfer it directly into the South African bank account.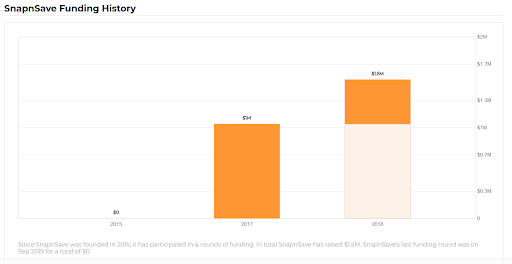 4. GoPuff
goPuff is a digital grocery delivery service operating successfully in more than 200 locations as of 2020. The headquarters of goPuff is in Philadelphia, Pennsylvania; the on-demand grocery delivery platform was founded in 2013 by Yakir Gola and Rafael Ilishayev. The venue has initially a hookah delivery service, but later it expanded to delivering goods and food typically available in local stores. The company started its delivery service in Philadelphia, Seattle, Atlanta, Boston, Phoenix, and many more.
goPuff raised $8.25 million in A round funding to expand its service in the new market. The company raised $750 million in funding; in 2019, the delivery platform established its new headquarters. The platform has satisfied the needs of millions of customers until today and is ruling over their hearts.
5. Vassco Distributors
Located in Pretoria, Gauteng, Vassco Distributors is a wholesale company. The company is the market leader in the groceries and beverage delivery business. It delivers groceries to restaurants, catering, and hotels on their demand. During the COVID-19 spread, the platform extended its business service and wholesale pricing for households.
6. Akhigbe Supermarket
Akhigbe African Caribbean Food Market Inc. operates as Akhigbe Nigerian Caterers (Catering Division) and Akhigbe African Supermarket (Grocery Division). Akhigbe Supermarket was incorporated in 2011 and owned by Kingsley Akhigbe and Rita. The unique combo of knowledge and skills helped the couple develop a unique presence for their business.
The couple has launched the business to provide a one-stop shop for safe, affordable, and high-quality African groceries, Nigerian meals, and beauty supplies to its customers. In 2019, the company entered into a partnership with Obehi Quality Foods Ltd for the packaging and processing of "Obehi" brand frozen vegetables, frozen snails, pap, washed beans, etc.
7. Yebo Fresh
A tech-driven delivery company, Yebo Fresh, is catering to almost all the needs of people in Cape Town. The company has expanded its service in numerous countries due to the lockdown. The company was founded at the Hout Bay garage and has occupied a massive warehouse; customers can buy thousands of grocery items from the on-demand platform at their convenience. The company offers its grocery delivery service in more than nine Western Cape townships; seeing the growing demand for groceries, Yebo Fresh is looking forward to expanding its business nationally.
Yebo Fresh started its business as a food delivery platform; it delivered food packs in 2018 and was founded by Jessica Boonstra in the Netherlands in South Africa. Later the company started delivering groceries to customers on-demand and grasped new opportunities in Western Cape's township market.
8. Postmates
Founded by Sam Street, Bastian Lehmann, and Sean Plaice in 2011, Postmates is located in San Francisco, California. The company's first investors were Naval Ravikant, Uncork Capital, David Wu, Russell Cook, Carine Magescas, Andy McLoughlin, Matrix Partners, AngelPad, Thomas Korte, and many more.
In 2014, Postmates launched its app interface to allow businesses to offer excellent delivery service of delivery products. The company announced that it had completed millions of deliveries and had more than 6,000 drivers in its network. The company provides an excellent delivery service for fantastic and restaurant-prepared meals on customers' demand. As of 2019, Postmates operates in more than 2,940 U.S. cities. On July 6, 2020, Uber took out Postmates for 2.65 billion dollars.
9. Woolworths
Founded on September 22, 1924, by Australian entrepreneurs Stanley Chatterton, Percy Christmas, Ernest Williams, Cecil Scott Waine, and George Creed, Woolworths is an Australian supermarket chain and grocery store. The company is owned by Woolworths Group and covers more than 80% of the Australian market share presently.
Woolworths specializes in groceries, but it also deals with other deliveries like health products, beauty products, magazines, DVDs, household products, pet & baby supplies, etc. As of 2019, more than 981 Woolworths supermarkets and around 43 Woolworths Metro convenience stores are available, ensuring to satisfy the customer's demand accurately. Man scores $ 15 million < Woolworths deal with a crazy hangover, Woolworths Group took a historic decision to ban plastic bags during the checkout process.
10. Pick n Pay
Established in 1967, Pick n Payis the second-largest grocery delivery chain in South Africa. It offers its business service in different Southern Africa regions like Lesotho, Botswana, Namibia, Zambia, Swaziland, and Zimbabwe, and had planned to launch its business service in Malawi. Raymond Ackerman purchased Pick n Pay from Jack Goldin in Cape Town in 2010. Pick n Pay recently expanded cash deposits at the point and improved its working to a great extent in recent years.
As of 2018, Pick n Pay has established its branches in more than 1,600 locations in seven Southern African countries. The company launched a grocery app script for SA to allow customers to place their orders accurately without hassle. Pick n Pay announced that it's planning to expand its business service in Nigeria and into Ghana in the annual report. The company also operates the end number of stores under the Boxer brand in Swaziland and South Africa.
Become a Part of the Top Grocery Delivery South Africa Business Market Today!
The evolution of grocery delivery service in South Africa will not follow the same model or pace; it will differ in different regions. Grocery delivery providers need to remember that Africa has more than 54 other countries, which vary in size, history, identity, and much more. So if any of the grocery delivery providers want to satisfy the demand of customers, they need to create an effective strategy that ensures their survival in almost all countries and helps them meet the growing demand of customers effectively.