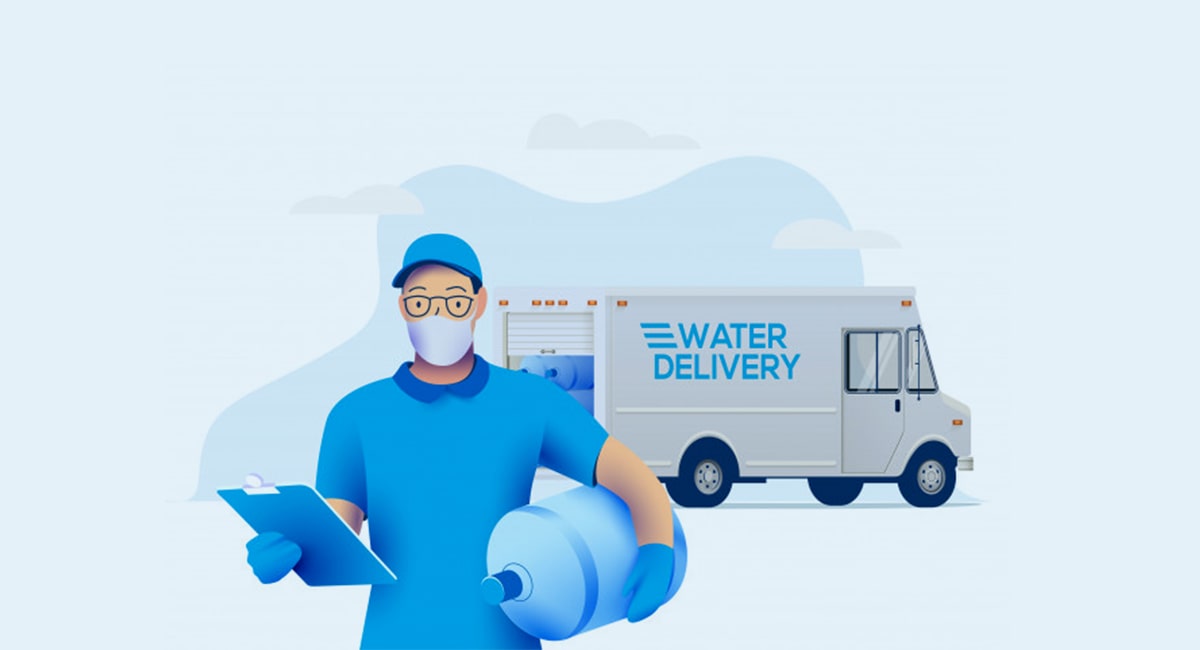 Human survival is impossible without water. It is the prerequisite for any living being on earth. And this is the reason why many entrepreneurs are proactively looking for on demand bottled water delivery apps as it enables people to get fresh water at their doorsteps.
The water delivery business is vital as it provides a lot of people to consume fresh and clean water on an everyday basis. These days, people are extremely busy with work, deadlines, finishing targets, and whatnot. They hardly get time to fill the water pot. This situation presented an opportunity for entrepreneurs to kickstart an online water delivery business.
With many people becoming health-conscious, the bottled water delivery business is booming and is considered one of the most profitable businesses today. It means if you are engaged with the water supply business and want to build a digital presence, this is the golden time to get started with. So without any further fuss, let's dive in.
Why On-demand Bottled Water Delivery Business is Successful
Just like any other products and service, people need water too at their doorstep without stepping out of their homes and offices. Having an on-demand bottled water delivery service business ensures a clean and fresh water supply without installing any purify system.
As we said earlier, people are becoming health conscious and prefer to buy the RO system to get purified water, but all of them can't afford it. To overcome this situation, many water supplied companies have started manufacturing packaged water bottles as they are easy to deliver to different places and eliminate plastic usage at home and offices.
If you look from the environmental point of view, then it reduces plastic usage since the water is delivered in a big container. Eventually, it keeps the environment clean and safe to use. This is probably why the bottled water delivery business is profitable and will give promising returns in the future.
On-demand Water Bottle Delivery Business Statistics
There are interesting facts and figures about why you should launch a bottled water delivery business and why it is growing continuously. Check them out.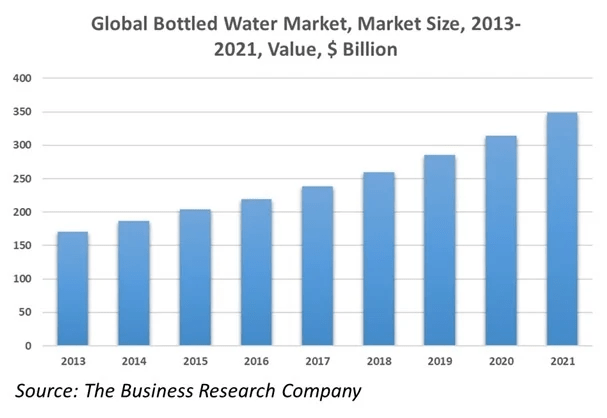 The global bottled water delivery market keeps growing, and it will reach around $350billion by 2021. You might be surprised to hear that, but bottled water consumption in 2017 was highest in the Asia Pacific region as more than 43% of people consume bottled water regularly. Source : (Market Search)
As per the UN report, more than 600 million households consumed water from bottles in the year 2018.
In 2015, the bottled water delivery business accounted for around $ 7.4 billion, and it will surpass $350 billion in the year 2021.
The above facts clearly show how the bottled water delivery business is growing globally and will soon become the next billion-dollar industry.
How To Step into The On-demand Bottled Water Delivery Business With Mobile Apps
Living in this connected world, people love the concept of an on-demand bottled water delivery service as it offers convenience and fulfilling their daily needs using a couple of clicks. With help of On-demand bottled water delivery apps provider delivers water at the consumer's doorstep at their desired time. So let's see how one can get started with the water delivery business.
Craft Business Plan
Planning comes first when you are revamping an existing venture or launching a new business. It is the first and foremost thing every business owner should do before commencing business. Your business plan should be flexible and object-oriented. The business plan is to have proper and in-depth research of ongoing market trends, competitors, and other important business aspects.
According to research, consumption of bottled water delivery has risen tremendously across the globe, and it is bound to grow.
So your business plan should cover all major points such as costing, who your customers will, your profit marketing, marketing plans, etc. Ensure it is flexible, and there is room for modification if there is any change in market standards.
Research Who Your Customers Are
This is a crucial step that will help you design a marketing strategy for the target audience. You should know who your consumers would be. You have to learn their preferences, their habits, likes, and dislikes; based on that, you can craft a marketing plan and make an informed decision.
You can either choose to sell to private individuals or commercial establishments. Carrying bottled water is heavy, and people who don't have cars would really welcome the idea of someone delivering water to their desired location.
Moreover, you can also target the commercial market and ask several companies to replenish bottled water regularly. Your potential customers would be hotels, banks, shopping malls, school offices, etc. Based on that, you can strategize other business operations.
Obtain a Business License
Your next step is to obtain a legal business license. You should also fulfill all the legal formalities needed to commerce bottled water delivery business in your area and comply accordingly.
However, you don't need to register your company, but if you want to manufacture bottled water in the coming years, it would be good if you incorporate your company.
Develop Bottled Water Delivery Website And App
With the increasing usage of smartphones, it is inevitable to develop a user-friendly application that increases the accessibility of your online bottled delivery business among users. Add attractive images; it will grab the user's attention to place orders frequently.
Try to introduce offers and attractive deals to attract more buyers. You can also integrate a "how to use app" feature for new and inexperienced users. It will foster customer loyalty and build a positive brand reputation.
Your application and website should be GPS tracking enabled for the consumer to get real-time tracking details. In short, in order to achieve success, your bottled water delivery business should have a strong digital identity.
Promotional Activities
For the success of any business, it needs to be popular. And to gain popularity, you need to promote your business everywhere. Nowadays, social media marketing plays a pivotal role as it is having more than 2.3 billion active users across different channels. It will increase the online visibility and conversion ratio.
Furthermore, more than 56% of business consumers purchased bottled water online at their workplace as per the recent study. So promoting your water delivery business to these buyers could be a win-win situation for both.
How Much Does It Cost To Develop A Bottled Water Delivery App?
Having a scalable mobile application for your bottled water delivery business will ensure your success. Now, when it comes to design and develop a bottled water delivery app, you have to take several factors into considerations, such as app designing, technology tasks, features, complexity, functionality, and much more.
The more innovative the design is, the greater would be the cost of app development.
Moreover, it also depends upon whom you want to work with. You should hire a trusted and experienced on-demand app development company that has a vast knowledge of all cutting-edge technologies and offer you the best results.
Want to Grow Your Water Delivery Business?
To survive in this fierce competition, one has to come up with a unique idea and solution. We have discussed how you can start a bottled water delivery business and ways that help you grow and scale your water delivery business.
With technology getting more advanced day by day, it is inevitable to build advanced and robust bottled water delivery app that reap your water delivery business many benefits in the future.
If you are new to the water delivery business or want to digitize your existing business, feel free to contact us. We ensure that we will come up with powerful online water bottle delivery app solutions that will earn you maximum profit.