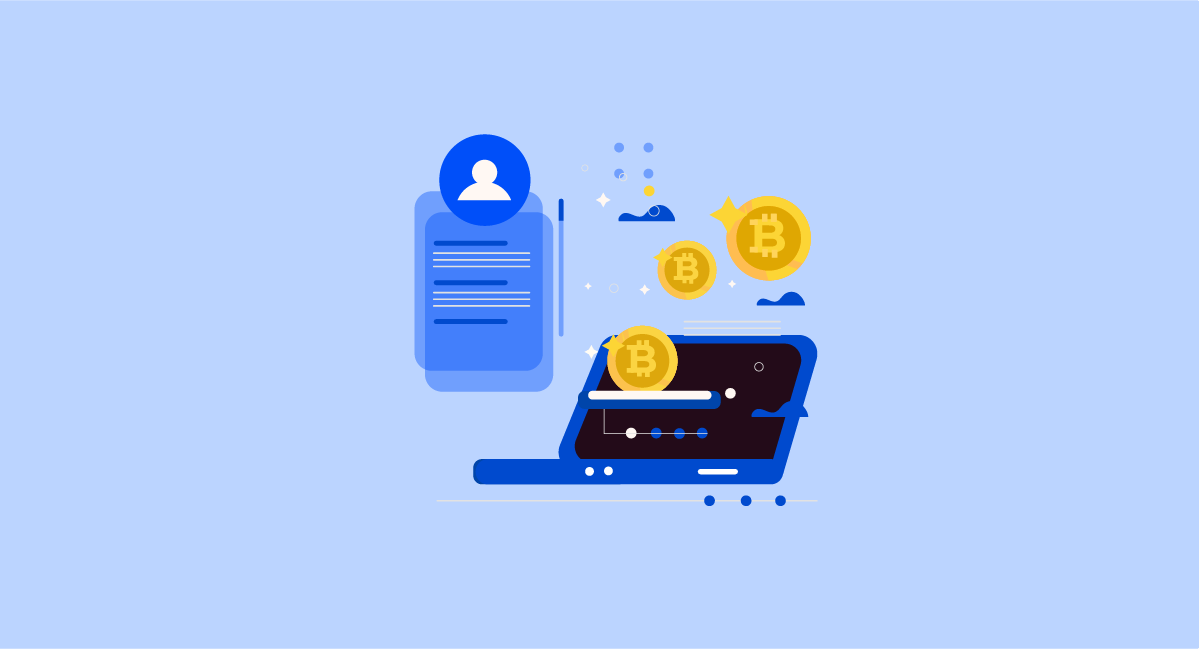 The bitcoin community has demonstrated unusually innovative thinking when it comes to developing fresh strategies for funding initiatives and raising money. Numerous cutting-edge methods of fundraising have surfaced as the cryptocurrency sector has grown and developed over time. Initial DEX Offering, a new kind of decentralized and permissionless technique for financing, is at the center of what started with the ICO (initial coin offering) frenzy in 2017 and afterward the IEO (Initial Exchange Offering).
As cryptocurrency use and awareness grow, firms and startups are developing fresh concepts based on blockchain technology. These companies and startups post their projects for IDO offerings on a decentralized IDO launchpad website. These decentralized liquidity exchanges see their own IDO tokens (DEX) issuance. These tokens stand in for various digital assets with specified prices.
Investors can review all of the projects posted on these IDO launchpad platforms, select the ones they believe have the most potential, and invest in those initiatives. They can purchase their IDO tokens from the liquidity pool by exchanging them for other stablecoins, cryptocurrencies, or both to invest in these projects.
IDO is one of the simplest and most lucrative methods for cryptocurrency newcomers and veterans. However, only some can comprehend IDO in great detail. Therefore, we will explain everything about IDO here with all its facets.
What is an Initial DEX Offering?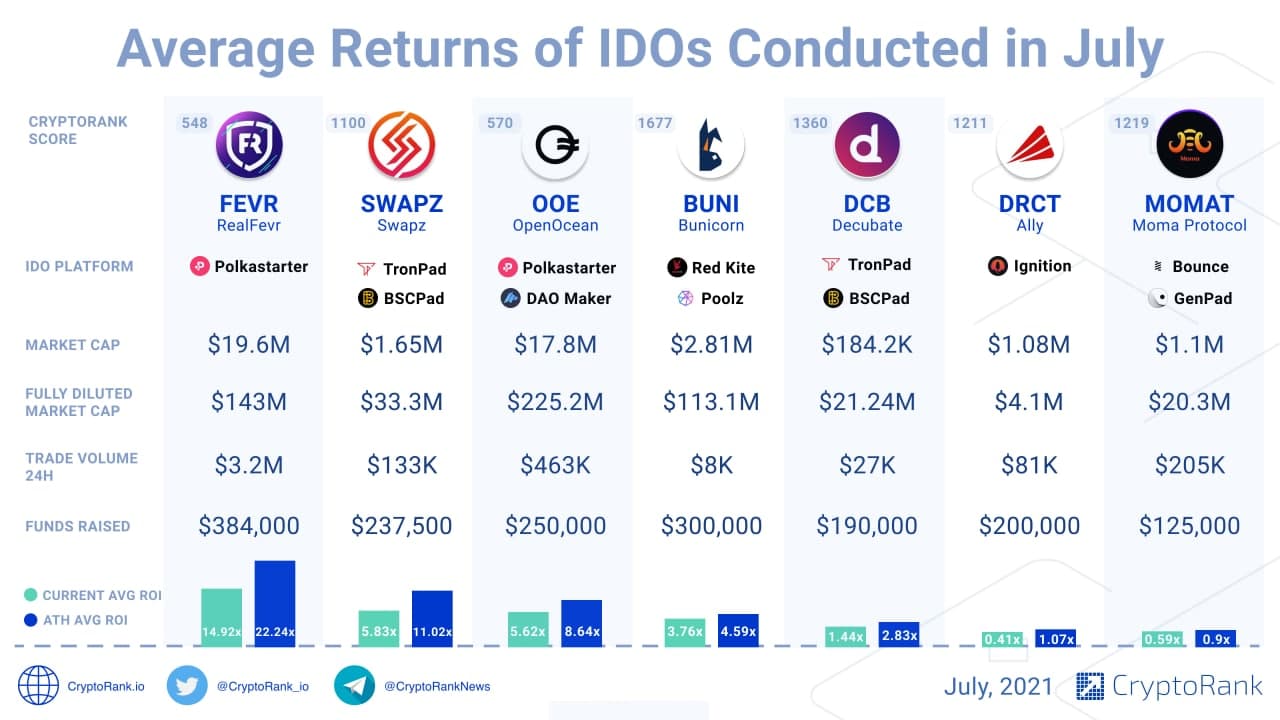 A crowdfunding technique that allows cryptocurrency projects to launch their native coin (or token) through a decentralized exchange (DEX) is known as Initial DEX Offering. Tokens in an IDO are instantly listed on the DEX through which they are launched, as opposed to ICOs, where sales take place before the tokens are listed on the exchange.
The pool is created on a DEX after the IDO is finished via its own or a third-party launchpad; therefore, project creators are no longer required to gather pool assets.
The Raven Protocol, the first-ever IDO, took place in June 2019. The protocol's developers decided to use the Binance DEX, a decentralized exchange. Until the hard cap is met, traders may purchase the token at a set price. On most platforms, this is how the initial IDOs happened.
Theoretically, this specific method of fundraising has several significant advantages, such as:
Fast trading
Immediate liquidity
Open and quick fundraising
Since cryptocurrency initiatives may obtain funds without the use of middlemen and investors may profit from quick token trading, the IDO model has gained popularity. This creates a win-win situation for all parties.
Steps to Follow for Creating an IDO Launchpad
Through platforms that focus on IDO, projects can draw in the general population. Anyone who meets several requirements may invest and purchase tokens before they are available on the market. Launching an IDO platform allows you to build your community of users, investors, and fundraisers and create the ideal environment for your company's success.
Look at some basic steps you need to follow while creating an IDO launchpad.
Research is the foundation of every notion, and this is no different. Analyze the idea and come to a choice supported by a plan. Selecting the blockchain for your IDO launch would be a significant decision in this regard.
Make a whitepaper that will help your target audience understand your business concept. A quality whitepaper is crucial to the success of your business.
The IDO launchpad can either be built from scratch or modified from an existing fully prepared white label crypto exchange software. This depends on your technical requirements and how quickly you want it to be operational.
Token creation for the launchpad is the next phase. In order to reach your company goals, you must decide precisely what qualities your tokens must have.
The crucial part of evaluation comes next, and you must ensure that your system is subjected to the proper testing checks to ensure that it is free of flaws.
Release of your IDO launchpad onto the network is the last phase, and regular upgrades are necessary to ensure it functions effectively and answers client requests.
How do Crypto IDOs Work?
Crypto projects that raised money by selling their tokens during the ICO frenzy of 2017 supplied a wallet address to which interested investors could send Ether. Investors would receive the project's token in return, barring fraud.
By employing decentralized exchanges (DEXs) to support token sales, IDOs have professionalized this process and assured investors that they will receive their tokens. Crypto projects give their tokens to a smart contract administered by a DEX rather than selling them directly to investors.
Investors simultaneously commit to the same smart contract via the platform. The DEX then executes the last financial distribution and transfer. On the blockchain, smart contracts are used to carry out these procedures in a totally automated fashion.
Each IDO has different stages and regulations depending on the underlying smart contract and the DEX that runs it. However, the majority of IDOs adhere to the same process:
Vetting
The DEX team conducts due diligence before projects can run an IDO on a DEX. This safeguards investors by keeping (the majority of) fraudulent projects off the marketplace.
Price Fixing
After a project is approved, a supply of tokens that will be sold for a certain price is decided.
Whitelisting
There is typically a whitelist. To be added to the list, investors need to register their wallet address, sign up for a Discord community forum, or carry out marketing duties.
Investing
Investors that have been whitelisted can then lock their desired investment into a smart contract on the DEX. They will receive the project's tokens in exchange once they are made available.
Fund transfers and liquidity pools
Along with the project's token on the DEX, some of the money that has been raised is deposited in liquidity pools. This guarantees trade liquidity right away. Then, the project is given access to the remaining monies. Tokens for the project are also sent simultaneously to investors' wallets.
Trading Starts
The liquidity pools open for trading as soon as the money has been transferred between the parties, and the market sets the token price.
The Benefits of the Initial DEX Offering Fundraising Model
The procedures for distributing coins and tokens to the crypto community have significantly advanced in recent years. As a result, IEOs and IDOs are more likely to be embraced by investors in the future since they are safer, fairer, and more transparent.
Instant LiquidityM
A token's liquidity is undoubtedly very important. If a token cannot offer instant liquidity, it can be devastating for its value. At all price levels, a liquidity pool offers liquidity without slippage. Therefore, the project initially needs some value for the tokens to obtain liquidity in order to enable token swapping in the liquidity pool.
Easy Way to Get Funding
Numerous crypto-based initiatives now have more access to crowdsourced financing thanks to IDO's effective IEO verification processes, which should, in principle, help the entire sector.
Highly Flexible
The tokens are listed on exchanges quickly, which is good news for investors. They can profit from their investment more quickly than with ICOs because the listing typically takes place right after the IDO is finished.
Trustworthy Transactions
DEX processes deals and adds them to the blockchain through smart contracts, enabling secure transactions. Additionally, since DEX does not retain your cash, hackers are less likely to attack them.
Lower-cost
IDO employs a liquidity exchange. Therefore, the user must pay a very small gas price to deploy a new smart contract.
Drawbacks of Initial DEX Offering
As we know, every coin has two sides. Indeed, IDO is one of the best crypto fundraising methods we have ever seen. However, it has some limitations too. Want to know which? Keep reading the next section.
Expensive Participation
Even though everyone can participate in the public round on the majority of platforms, the odds of getting an allocation are so slim that they effectively don't exist. As a result, users need to retain a lot of launchpad tokens for this reason in order to make a significant investment and receive a decent return.
Unequal Distribution
IDOs are not an exception; everything has drawbacks. Some people believe that IEOs are better at vetting than IDOs. The unequal distribution of tokens is an additional flaw. It might lead to price manipulation.
Best Crypto IDO Launchpads To Look for in 2023
Crypto Launchpads, often referred to as incubators, are online marketplaces that let decentralized cryptocurrency projects raise money by offering a portion of the project's token supply for sale at a reduced price.
Launchpads meet two fundamental needs:
Investors get the chance to purchase inexpensive tokens.
And obtaining the chance to purchase, in their opinion, undervalued coins and investors.
A launchpad often earns money by keeping a percentage of the project's overall revenue to cover operating costs and as compensation for its services. Here we have enlisted the top crypto IDO launchpads that are best in the market today.
They have their very own decentralized launchpad within the Unicrypt ecosystem. In addition, the Unicrypt team has forged numerous third-party alliances that can serve as an incubator for projects, providing input and counsel on various new cryptocurrency project-related issues.
Their launchpad presently supports Ethereum, Avalanche, BSc, xDai, and Polygon, five alternative blockchains.
One of the most well-known cryptocurrency exchanges in the world, Binance, also includes a platform for launching new tokens called Binance Launchpad. A curated token launch platform called Binance Launchpad aids in the funding and promotion of blockchain businesses.
The Solana ecosystem is the foundation for the startup incubator known as Solster Finances decentralized launchpad. The platform has now completed over 20 successful launches and processed over $1.7 million in fundraising.
UPFI's tremendous rise of 44x since their IDO on Solster Finance is only one example of the massive gains projects launched, despite the fact that the launchpad is still relatively new.
The Bottom Line
IDO is an intriguing capital-raising proposition for startups and other established companies looking to diversify their portfolio of goods and services. It is in its prime right now and has several beneficial aspects that will help the crypto market. IDO has advantages and disadvantages, as with any technique.
So, take advantage of this emerging currency and build your IDO; hire blockchain developers from an experienced company such as Elluminati, as we possess expertise in developing and launching Initial DEX offerings. We will also examine your recruitment first and offer you the finest solutions for your crypto business.