How Grofers Works – Grofers Business Model and Revenue Insights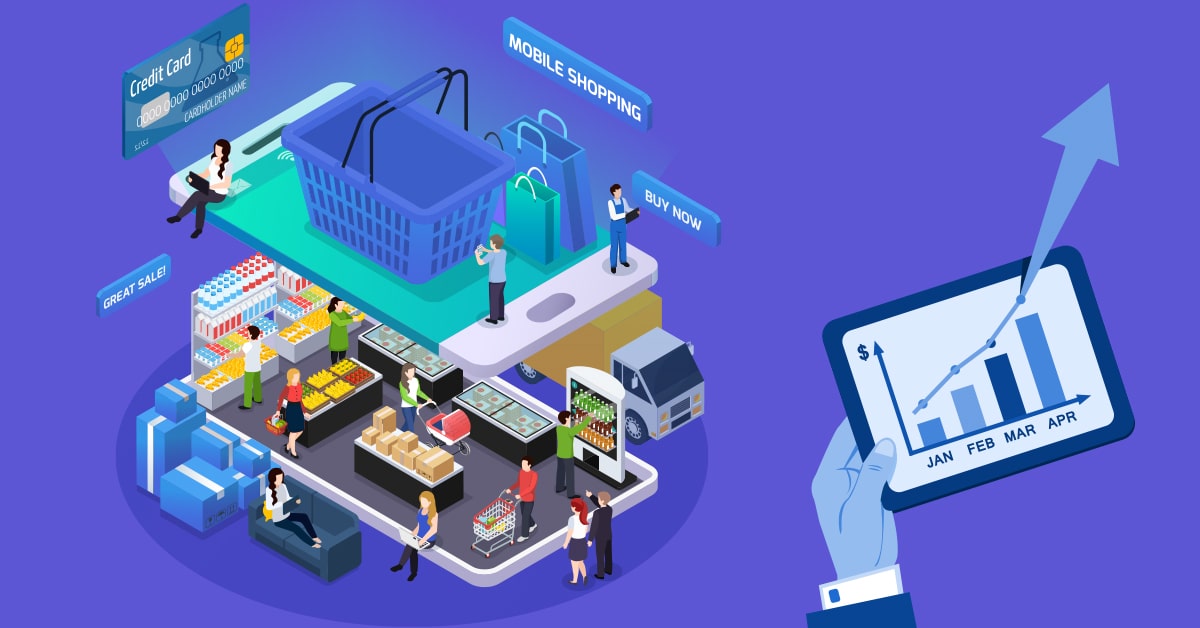 The online grocery service is undoubtedly a niche market these days. It has anticipated witnessing robust growth in the upcoming years. Nowadays, modern consumers opt for online grocery shopping. And when it comes to online grocery delivery, then Grofers get the spotlight. Have a deep insight into how Grofers work, business model, revenue insight, and overall functioning to know everything about the grocery delivery giant.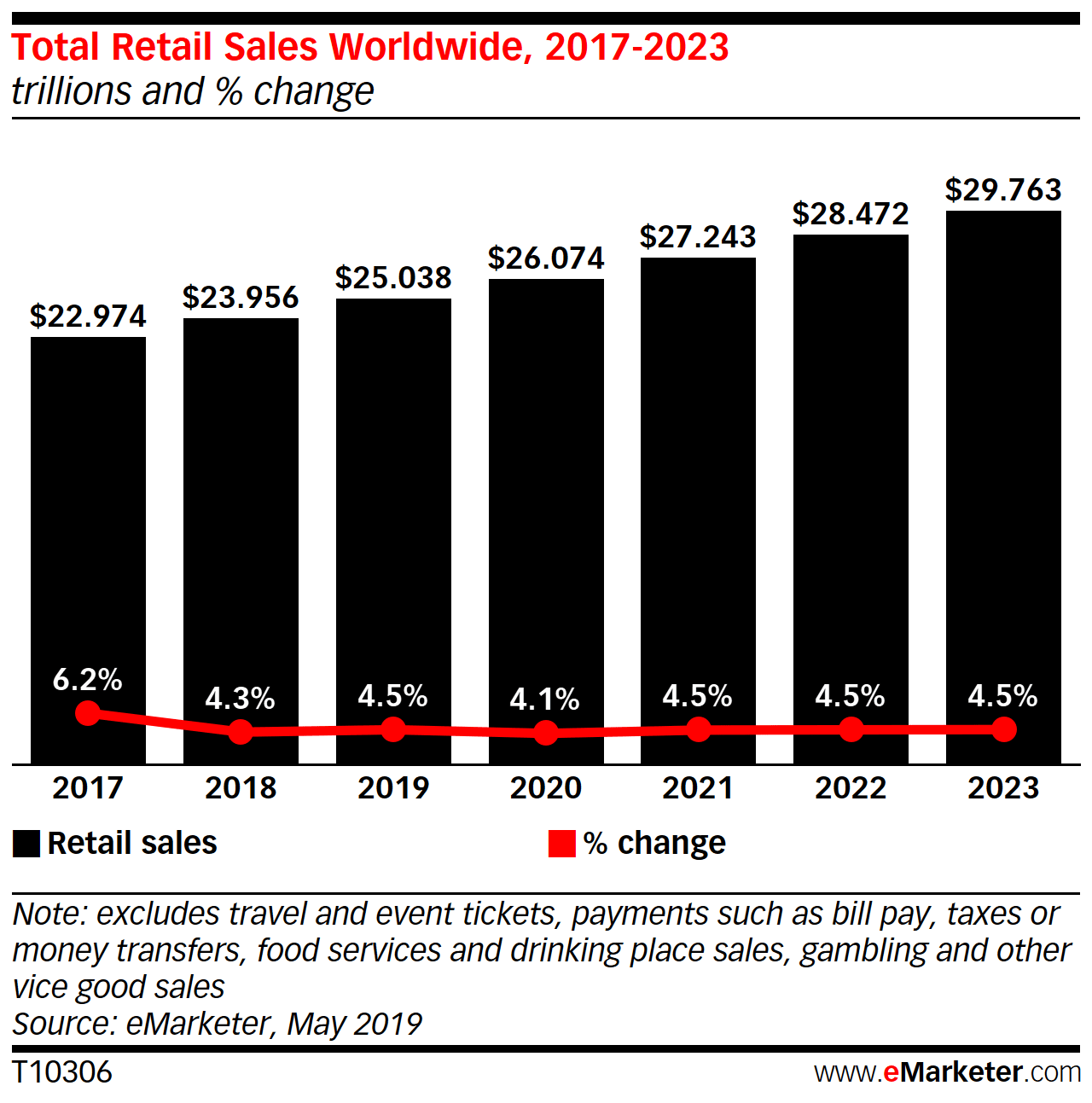 The eMarketer report represents that the global market will reach around $25.038 trillion in 2019. The drastic increase of 4.5% and a slight acceleration in growth is experienced by on-demand service providers like Grofers, BigBasket, etc. It is predicted that the market will decline from the last five years, while global sales are estimated to grow dramatically in the same year, between 5.7% and 7.5%.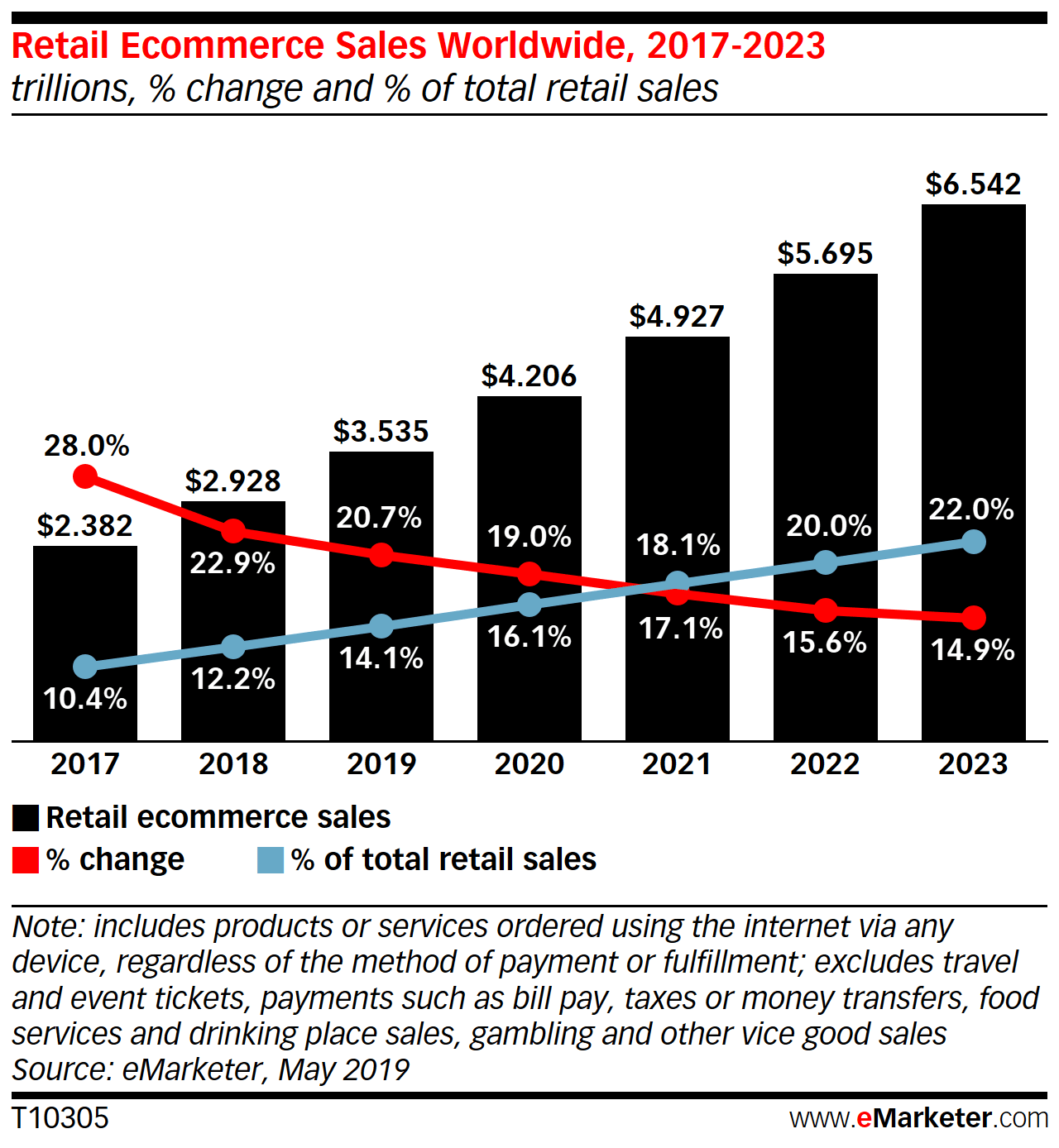 Amid a declining momentum backdrop, it's estimated that global e-commerce will grow by 20.7% in 2019 to $3.535 trillion. It was found that the growth rate declined during 2019, whereas the e-commerce sector grew by 28.0% and 22.9% in 2017 and 2018, respectively. By 2021, global e-commerce approach $5 trillion, whereas the growth rates will fall below the 20% threshold beginning in the year 2020.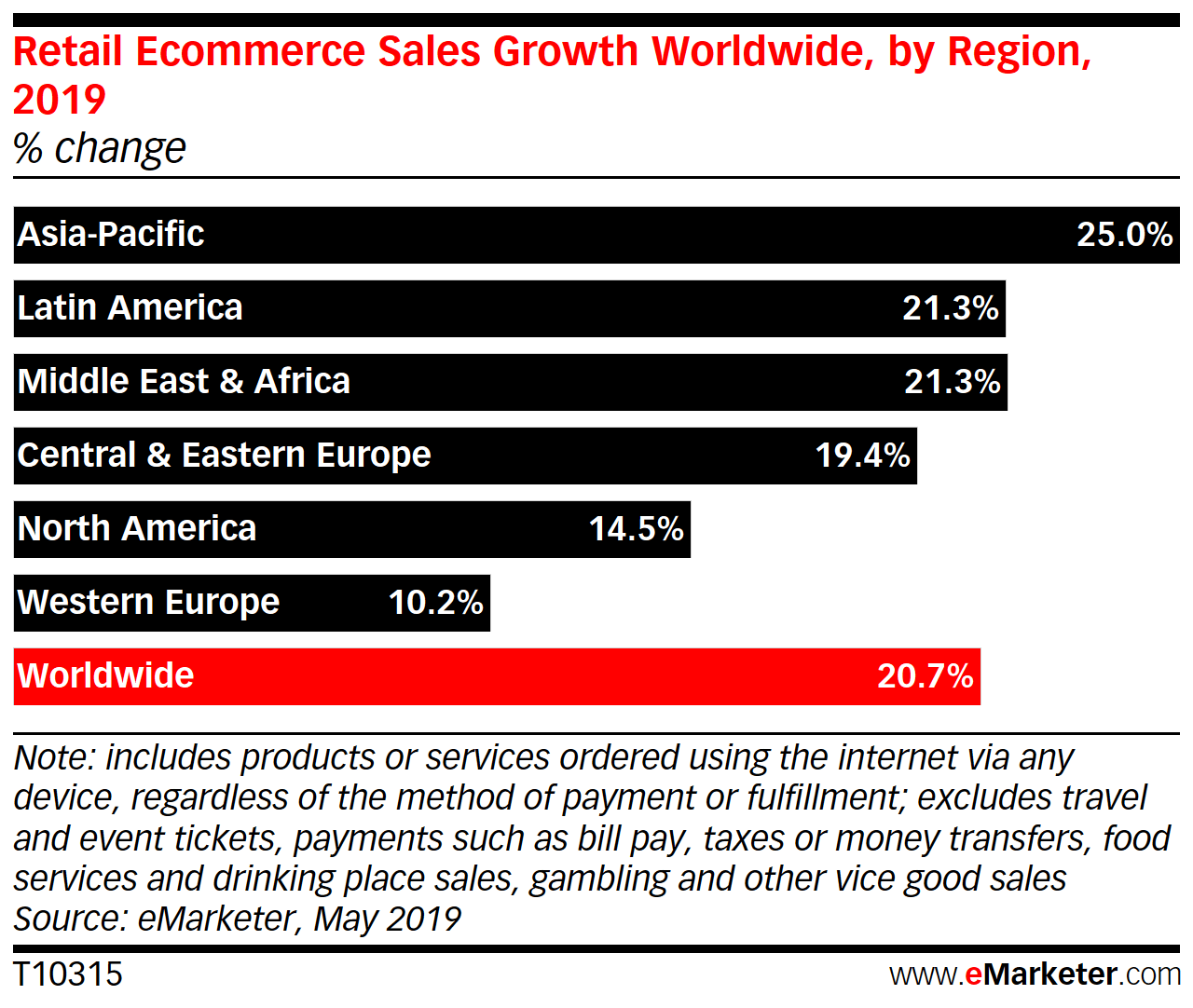 Looking at e-commerce market growth, many businesses consider investing in all-in-one delivery like an E-Delivery solution, ensuring to address all customer's needs efficiently. A user-centric solution allows them to provide a fantastic service experience to customers whenever and from wherever they request.
Grofers is a leading startup that has raised around $442.5 million and was having around Cr revenue in 2018. Grofers follows a unique and exciting business model ensuring its business success and growth.
Grofers is improving its service to survive against Amazon and Bigbasket. Grofers is reportedly stepping ahead for a merger with BigBasket; they had an ordinary investor in Tiger Global. But there is an excellent possibility that Flipkart will acquire the company in a short time.
What is Grofers?
Grofers is an Indian on-demand grocery delivery service. The company was launched in 2013 and is based out of Gurugram. As of 2019, the company has raised about $643.52 million across all four tranches of the Series F round, which was organized in the same year. The investor of the company is Tiger Global, SoftBank, and Sequoia Capital.
The company name "Grofers" is a portmanteau of the term "grocery gophers." Customers use mobile apps and websites to place grocery orders online. Grofers employees check their warehouse to secure the requested items and deliver them to customers' doorsteps. Customers can schedule the delivery as per their convenience at any time from the platform while ordering the products or items they require.
Grofers presently operates in more than 29 cities, including Delhi, Pune, Mumbai, Jaipur, Bangalore, Kolkata, Chennai, Hyderabad, Ahmedabad, Gurugram, Lucknow, Aligarh, Agra, Kanpur, Noida, Ghaziabad, Rohtak, Faridabad, Meerut, Sonipat, Guwahati, Bhiwadi, Moradabad, Mathura, Vadodara, Panipat, Durgapur, Allahabad, and Modinagar. During the Covid-19 outbreak, Grofers and Big Basket, and Amazon continued to operate in India. The online grocery delivery platforms efficiently cater to customers' needs during the tough time of social distancing and disease spread.
You can also get an app similar to Grofers to boost your online presence in the market. Look at the working flow and other visuals to know how the on-demand delivery app works, ensuring impressive outputs for your grocery delivery business. A dedicated app solution can help you address all the customer's requirements hassle-free, allowing you to quickly and efficiently build a unique identity in the market.
Interesting Facts and Statistics About Grofers
Grofers Founded Year: December 2013 (6 years ago)
Headquarters: Gurugram, India
Area Served: India
Founder(s): Saurabh Kumar and Albinder Dhindsa
Key People: Albinder Dhindsa (CEO), Saurabh Kumar (COO)
Services: Online shopping
Revenue: $34 M ( As of 2019)
Employees: 3,014 (As of 2019)
Business Model of Grofers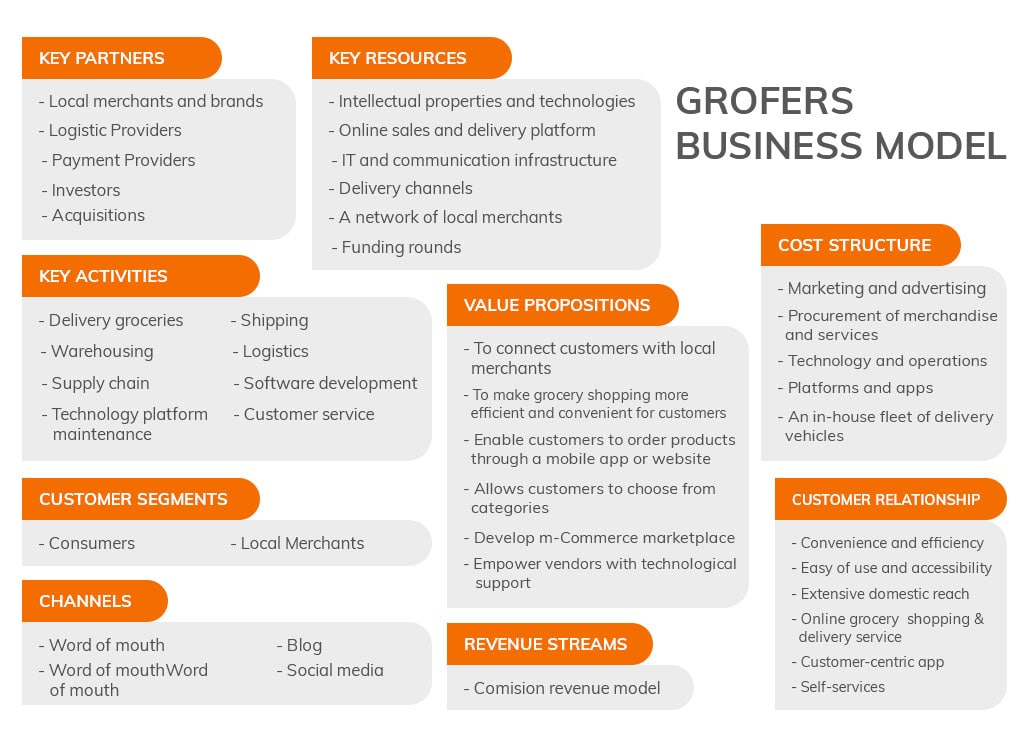 Grofers is an online grocery delivery service that has transformed its business model over the years. However, Grofers' business model has three major components: ensuring its survival in the competitive market. It follows a hyperlocal delivery business model since its inception until late 2016. The business model includes the following segment providing massive profit generation for the company.
Local Stores
Users
Deliver Staff
Local Vendors
Grofers has collaborated with local vendors and pharmacies to ensure a unique delivery experience offered to end-users. The on-demand grocery platform has fulfilled the bridge between local stores and customers looking for doorstep opportunities.
The on-demand grocery delivery platform has proven as a boon for local vendors. It connects them with a vast customer base ensuring their business expansion in a short time. Due to the availability of enormous transportation and logistic facilities, the company has become a primary resource for local vendors; they are leveraging the end number of benefits due to the benefiting model.
Users
The main focus of Grofers was to deliver on-demand groceries to customers on customers' demand. Those customers who cannot visit supermarkets or local grocery stores can order items through the on-demand platform and get the product delivered right at their place in exchange for some penny. Any individual such as students, persons with busy schedules, disabilities, or any other can browse on the platform and place an order with few taps on their smart device.
Delivers Staff
Grofers owns its delivery staff, which helps them deliver the requested items right at customers' doorsteps. The company offers numerous benefits to its staff and attractive salary, guaranteeing their employees loyalty towards the company. Grofers workers get services such as fresh goods, evening snacks, etc.
How Grofers Works to Ensures Effective Service Experience Offering
There are numerous grocery delivery providers in South Africa, Asia, India, and other parts of the country. Most of the delivery providers operate on hyperlocal delivery services, including Grofers. The company helps local vendors expand their business reach; they have partnered with more than 5,000 vendors to provide a fantastic delivery experience to the platform users.
The platform follows a simple procedure, exploring the pointers to have a quick glimpse of the process of Grofers. Check how it operates to provide on-time and effective deliveries to customers on their demand.
Customers browse for product and place order
Grofers staff secure the fresh items from the warehouse
The delivery provider collect the delivery package
Delivery provider reach customers doorstep
The customer makes payments and provides feedback.
What is Need of Service Like Grofers?
If you want to launch a grocery delivery business, Elluminati Inc is here to help you out! We provide ready-to-use solutions integrated with all essential modules and features, guaranteeing a fantastic outcome offering for your delivery business. The Branded solution helps you to boost your business sales as similar to Grofers. M-Commerce benefits by enabling you to maximize your customer base and profit ratio to a great extent.
Starting a grocery delivery business is one of the best choices to make as it helps you cater to customer's growing demand. Besides this, it also allows you to keep your business updated to experience an outdated feeling while purchasing any product from your brand.
Developing an app like Grofers helps you to generate huge profits and revenue for your business. Learn to know why you should opt for tech stack like Grofers:
Provides instant access to your customers
Helps to send instant updates and push notification
Ensure productive improvements and reduces the cost
Interactive customer engagement
Increase accessibility
Provide value for customers
Transforming the retail experience
Build brand awareness and recognition
Stand out from the competition
Cultivate customer loyalty
There are many advantages that you can leverage by considering building an app like Grofers.
Updated Grofers Business Model : Check Latest Updates Here!
Grofers, during its initial level, failed to generate outcomes as per the company's desire. The company has faced low finance years and met dissatisfied results in many of the cities where it operates.
Hence it updated its business model; the company has shifted its hyperlocal delivery service to an inventory-based delivery model to ensure its business success quickly. Explore some of the primary reasons for the failure of Grofer's hyper-local-based business model.
The primary reason was the unusual and unreliable nature of local stores with the platform. This results in incomplete orders, which finally lessen the companies popularity among users.
Grofers competitors such as Amazon, Big Basket, and many more operate on an inventory business model, making it quite challenging for businesses to ensure their survival in the market.
The Quality of delivery products from the local vendors was disappointing, which increased an unhappy customer base.
The company was facing losses due to its previous business model; hence it shifted to a new and profiting business model. Grofers moved to an inventory business model in 2017, guaranteeing an increase in its profit and a happy customer base.
The new business model of Grofers focuses on three components, that is:
Inventory
Customers
Delivery Providers
Working of Inventory Based Business Model of Grofers
The working procedure of Grofers also changed with the business model. In the old business model, customers' orders directly came from local stores, but the products are delivered from the warehouse in an inventory-based business model. Check the procedure of the new business model of Grofers:
Users place an order.
It goes to the warehouse, where Grofers staff check the item before packing to ensure excellent product offerings to the customer.
The delivery executives pick up the order from the warehouse
Delivery providers deliver the order to customers doorsteps
Inventory based business model helped Grofers to build its ground again in the on-demand grocery ordering and delivery service. However, Grofers' business rival is getting a more positive response in the market, but still, Grofers has proved itself in the Indian online delivery market.
Grofers have better control over the delivery process, ensuring to provide exceptional delivery quality. Grofers' new model shows a promising result for the company. You can also follow the same business model to achieve success in the on-demand business field.
Revenue Model: How Grofers Make Money!
Inventory based business model of Grofers helps the company to provide outstanding delivery service to end-users. The process involves technology, partners, suppliers, alliance partners, etc. The company offers more than thousands of products such as bakery products, meats, flower delivery, etc.
All the items are stored at Grofers' warehouse; the company uses its infrastructure to deliver and connect with an end number of brands.
Grofers charges around 8 to 15% on every order placed using the platform.
Recently, Grofers has invested in its original labels ensuring its active participation in the online ordering and delivery market. Its private brand accounts for around 20% of the total revenue generated.
Figure Out Business Model for Your Grocery Delivery Solution
If you are thinking of launching a mobility solution like Grofers, you have made a lucrative choice. But moving ahead to the development process, make sure to figure out which business model to follow for your branded app, get in touch with us to get proper guidance, and make smart decisions for your business.
Developing a mobility solution for your delivery business can put you ahead of other competitions. Besides this, it helps to create a profitable venture ensuring your business success and survival.