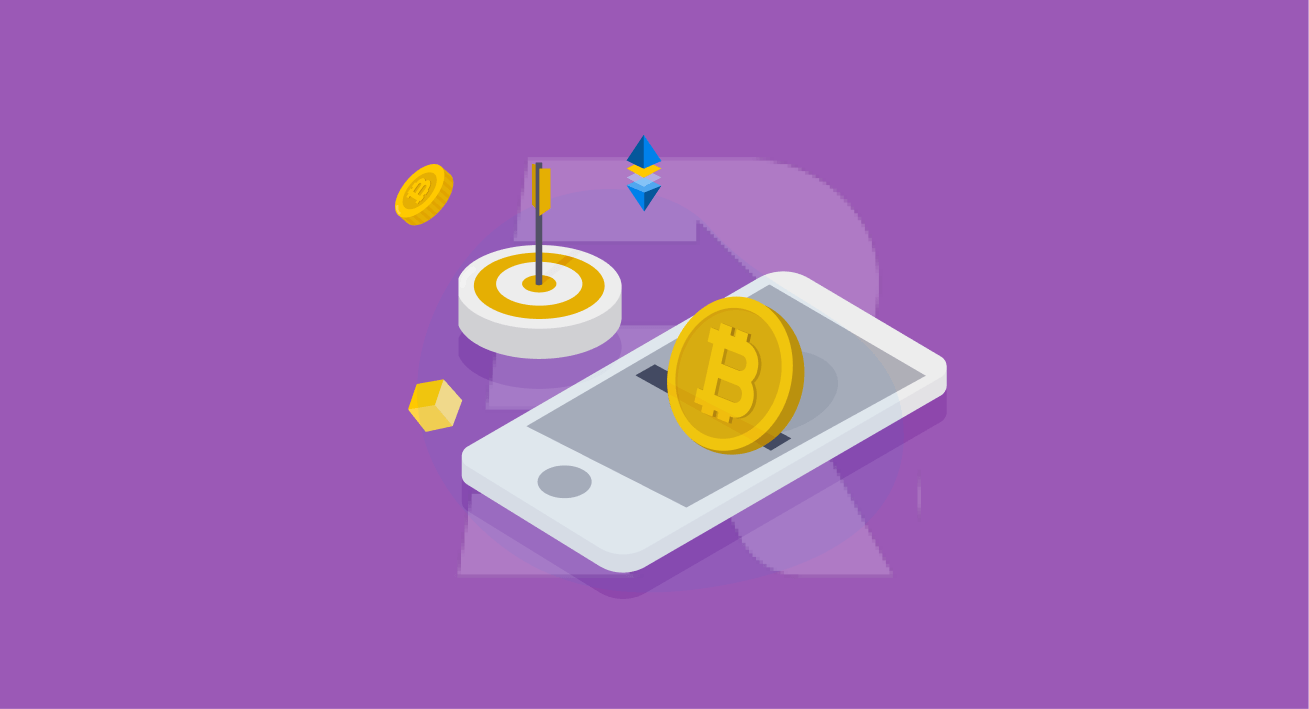 The number of cryptocurrency-based small enterprises operating globally is in the millions, and 6,43,000 new ones are launched monthly. Therefore, if you have a company idea using cryptocurrencies or blockchain technology and want to flourish, you better have a distinctive value proposition, various revenue sources, and a tonne of innovation. To motivate you, we've described the outstanding business model of a well-known cryptocurrency platform, Remitano, demonstrating an effective approach.
As a startup, you should launch your P2P cryptocurrency exchange for the sake of the future. Remitano is one of the most profitable business ideas in the cryptocurrency market for P2P cryptocurrency exchange.
Remitano is a peer-to-peer (P2P) cryptocurrency exchange that facilitates direct trading. The user can protect the transaction process by using the escrow system. It takes a lot of technical labor to create an exchange like Remitano because several challenges are involved.
Many speculators are choosing the p2p crypto exchange as their entry point into the cryptocurrency industry and means of earning income. Various exchange models are available for p2p business, but you must be certain before selecting one. Remitano stood out among them due to its trading services and sources of income.
Let's explore how Remintano differs from other crypto platforms and makes it easy for crypto holders to trade. But before that, let's quickly look over what Remitano is, its basic information, and more.
What is Remitano?
Remitano is a peer-to-peer marketplace that supports the purchasing and selling of cryptocurrencies online. Remitano, a P2P marketplace, enables users to purchase and trade cryptocurrencies using fiat money or other cryptocurrencies. A secure environment for investor connectivity across the network is essential to the Remitano platform.
Through the Escrow service, Remitano offers a secure environment to traders.
Additional services offered are,
NFT5 on Launchpad, an NFT platform on the BSC (Binance Smart Chain) blockchain
Instant Swap supports fiat-crypto and crypto-crypto exchanges.
Earn RENEC: The native coin of the Remitano Network Blockchain can be mined by Remitano users.
Swing allows customers to invest in supported cryptocurrencies with a 2x margin.
Brand Name: Remitano
Founded date: April 1st, 2015
Founded by: Babylon Solutions Limited
Headquarters: Beau Vallon, Seychelles
Website: https://remitano.com/
Applications: Android and iOS
Remitano, a company headquartered in St. Vincent and the Grenadines, provides services to more than 30 nations globally.
Cambodia, Ghana, India, Kenya, Malaysia, Nigeria, Pakistan, Singapore, South Africa, Venezuela, and Vietnam are just a few of the nations that receive support.
The following stablecoins are also supported by Remitano: USD Coin, Binance USD (BUSD), and (USDC)
The Swap option for NEO, Monero, and Celo (CELO) is also available to users (NEO).
The platform now supports 62 different cryptos.
Fiat currencies such as the Indian Rupee, Indonesian Rupiah, Malaysian Ringgit, Nigerian Naira, and Venezuelan Bolivar are also endorsed by Remitano for deposits and withdrawals. However, deposit and withdrawal possibilities vary depending on the user's jurisdiction.
How Does Remitano Works?
Through many platforms and product offerings, Remitano offers an online exchange that supports trading cryptocurrencies. The exchange allows users to deposit and withdraw supported fiat and cryptocurrency currencies. Bitcoin, Ethereum, USD Tether, Bitcoin Cash, Litecoin, and Ripple have supported cryptocurrencies for deposits.
When you start a trade with someone else to purchase or sell bitcoin:
The seller's specified number of bitcoins is frozen
The buyer will confidently transfer the funds to the seller's bank account and confirm "Made as paid" (because Bitcoins from the seller are frozen on the platform)
The frozen Bitcoins will be released to the buyer's wallet after the seller confirms his bank account and clicks the "I have received the payment" button.
Both merchants can make the trade disputed, communicate with one another, and show us proof of payments. In a dispute, our support staff will decide based on the evidence presented by each party.
The procedure is similar for other digital currencies, including ETH, BCH, and USDT.
Remitano is one of the best Escrowed P2P cryptocurrency exchanges and offers the following benefits to users:
On the website, users can trade SECURELY and QUICKLY.
Customer service is available around-the-clock.
You may purchase, sell, and withdraw Bitcoin and other cryptocurrencies at any moment to your FIAT WALLET.
Business & Revenue Model of Remitano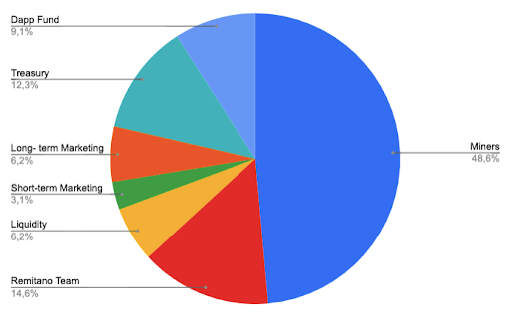 Source: Remitano
With one of the best cryptocurrency exchange platforms, Remitano—the biggest and most well-known cryptocurrency exchange in the world—has a business plan that makes it a very successful firm.
The platform acts as a go-between for bitcoin buyers and sellers as an escrow service for cryptocurrency exchanges. More specifically, the Remitano algorithm operates as follows:
Each party has previously agreed upon the price and terms of the transaction.
The seller transfers the cryptocurrency to the Remitano wallet and then holds onto the coins until the money has been deposited into their account.
The buyer's account is debited, while the seller's account is credited. The Remitano website confirms the transaction once a cryptocurrency vendor receives payment.
The "frozen" coins are given to the buyer.
The method of payment affects the escrow rate. While bank transfers might take up to three days to complete, and international bank transfers can take up to five banking days, bitcoin transactions can be completed in under an hour.
The support service will cooperate with both parties when problems arise to resolve them. Remitano levies a fee equal to one percent of the total transaction value to cover the costs of its escrow and intermediary operations. The charge is automatically added to the total when placing an order. The Remitano margin and the charge made to the miners for approving the transaction on the blockchain are included.
The business makes money from trading commissions, broker program fees, interest on loans, loan token spreads, mining services, interchange fees, cloud offerings, and investment gains.
Brokerage fees in the form of its native token, RENEC, is one of Remitano's main revenue sources for each transaction on the exchange platform. Additionally, it generates capital gains on coin investments, raising its currency's price.
What is RENEC?
Remitano Network Coin is referred to as RENEC. The cryptocurrency used on the Remitano network is a decentralized exchange with an effective escrow that allows for speedy transactions at low costs. On June 30th, 2021, the RENEC token's launch was announced.
Wrapping Up
Blockchain is a promising technology, and many startups and established companies are currently integrating distributed blockchain technology into their operations.
Remitano is a simple-to-use cryptocurrency exchange that gives new and seasoned traders access to the biggest cryptocurrencies by market cap. Remitano puts a lot of attention on security while providing traders and investors with a wide range of product options. An appealing security measure that protects investors from fraud on the P2P trading network is the Remitano Escrow service.
Elluminati Inc leverages businesses with a ready-made Remitano clone script built with the super finest technologies and is fully scalable to work for the business with growth opportunities.