About BaronFleet
BaronFleet: Customer App.
Downloads: 1K+
Avg. Rating: 3+
Language Integrated: 3+
BaronFleet Chauffeur
Downloads: 50+
Avg. Rating: 4+
Language Integrated: 3+

BaronFleet is an on-demand premium car booking platform, being an initiative in GCC, that allows users to find a smarter way to book and manage rides. They intend to offer their customers inexpensive, steadfast, and efficient rides for the VIPs, high dignitaries, corporates, and elites in a safe environment.
BaronFleet serves in the B2C space in the travel and Hospitality Tech, Tuto tech, Transportation, and logistics tech market segments. They have developed the most optimized taxi software ready to compete with the current platforms that can be launched into various markets and with unique business models. They make it super easy for customers to reserve a professional airport trip, intercity traveling, or hour-based trips, get picked up by a proficient driver, and relish a comfortable indulgence ride to their desired location. They also have the mission to help the huge chauffeur community, gaining wider reach to the customers so that they can support their families.
Key Services
BaronFleet is well known as a specialist with their verified, licensed, trained to drive safely, well-mannered, and multilingual chauffeurs. The list of key services is as follows
Car Rental
Premium Limousine Booking Service
Luxury Service
Premium Car Booking Platform
VIP Customer Service
Premium and luxury cars
Airport pickup
Intercity Rides
Car hiring
On demand car service
Travel agency
Passenger transport
BaronFleet chauffeur ensures all the safety and hygiene protocols like vehicle sanitization, vaccinated chauffeurs & wearing masks. They make sure to get their customers fully professional drivers for convenient rides. Further, they have a chatbot that supports more than 8 languages, including Arabic, English, Dutch, German, Spanish, French, etc.
How Eber supports
BaronFleet was looking for a platform that targets mass audiences from economical to premium customers by fulfilling their needs to feel special and satisfied with the required feature sets. In that case, developing a platform from scratch can be a tedious, time-consuming, effortful process. And to optimize all, BaronFleet decided to get a product that is prebuilt and fully customizable.
BaronFleet needs to have a product that covers the masses, from economical to premium customers, by fulfilling their needs to feel special and satisfied with the required feature sets. And with that motive, they reached us for our Eber product. It has an appropriate feature list, is affordable, easily scalable, etc., and is the best one among the competitors as per their business analyst and development team.
In the readily available base product, Eber, BaronFleet has effortlessly integrated features necessary for their business and launched the product on time, as they decided. The product offers all the required functional and non-functional requirements. The developer of Eber has maintained all the coding standards so that BaronFleet's tech team has effortlessly adopted the understanding of code for further customization.
Highlights of BaronFleeet
Customers schedule your chauffeur service with a vehicle class of their choice - 1 hour before pickup to months in advance.
Fast arrival times, 24/7.
Airport pickup with a complimentary 1 hour of wait time.
The price of your ride will be displayed before your order.
Fixed rates - No surprises and no hidden charges
Cashless payment with Credit, Debit, Corporate Cards, ApplePay, and GooglePay.
Where to find
The service of Baronfleet is customer-centric and comfortable, along with professional chauffeurs in many countries the following is the list of top cities: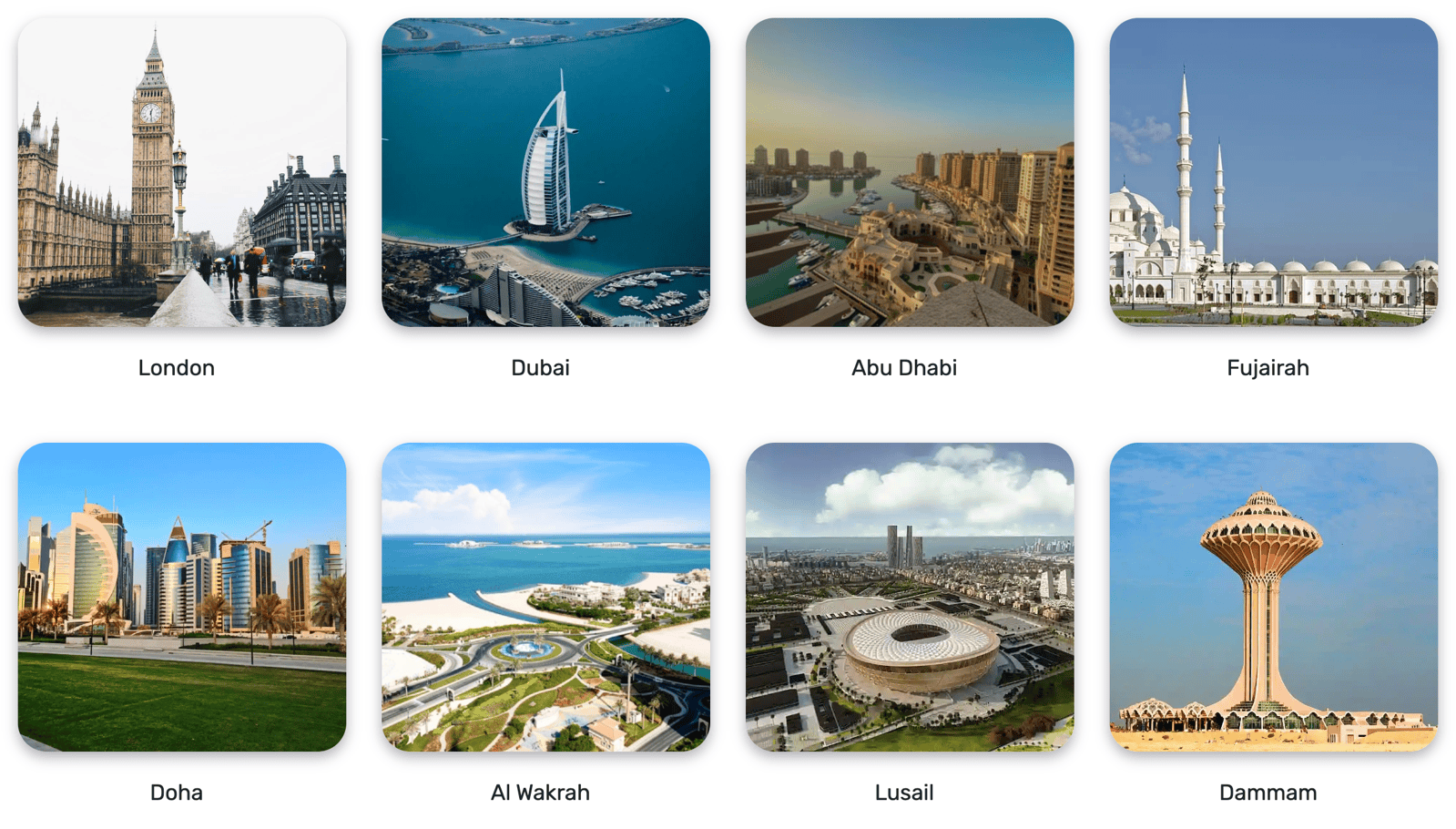 BaronFleet services are available in Dammam, Saudi Arabia, and soon to Dubai, UAE & Doha, Qatar & Singapore.

Convenience Payment Methods
BaronFleet offers multiple payment methods, as mentioned below, offering convenience to customers to pay for the ride only after they have reached the destination. They can seamlessly pay online for the ride.

BaronFleet Customer Feedback
"I had a group of 35 people visiting Doha for world cup, all at the same day but different timings, I was worried things won't go as planned, but thanks to BaroonFleet especially Mr. Tamam's help, everything went as planned and even better. Thank you BaroonFleet for the best experience!!"
"BaronFleet came through for me when I needed a limousine service. They had a chauffeur available in just a few minutes, and he was friendly and professional. Thank you, BaronFleet!"
https://tracxn.com/d/companies/baronfleet/__P6K8kG1Y0wmuX5SVkNZRhfrkYfLB7c-Ln5SRES2I8Tc
https://youtu.be/AzN50pVWLCY
https://www.trustpilot.com/review/baronfleet.com
https://baronfleet.com/premium-car-booking-london
https://baronfleet.com/limousine-service-dubai
https://www.signalhire.com/companies/baronfleet
https://www.linkedin.com/company/baronfleet/people/