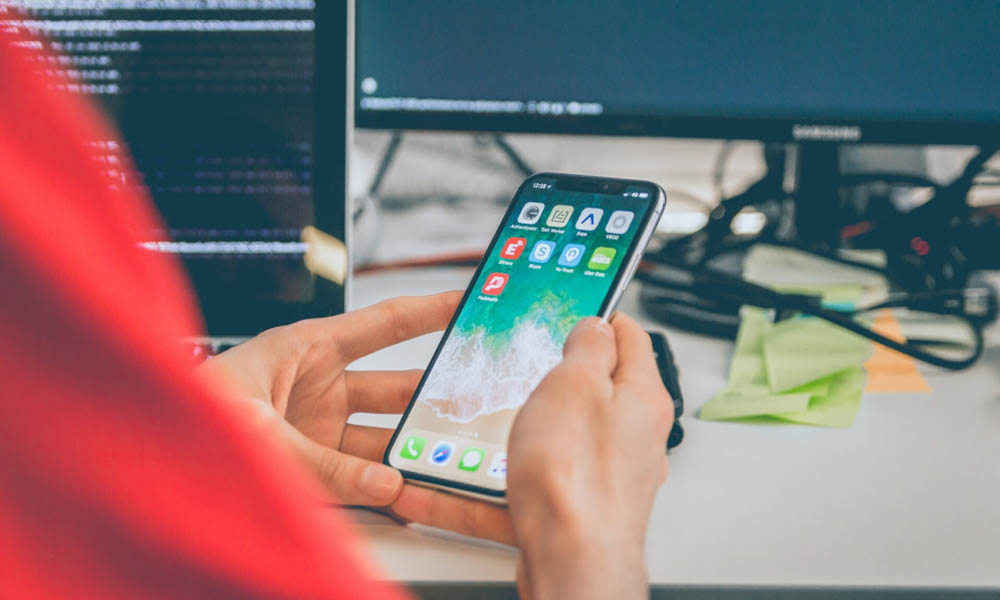 Many questions are asked about mobile apps, including their complex development process, platforms, technology, and many more. Adding to this list and highlighting the most asked question – how much does it cost to make an app? Plenty of study and analysis has been done constantly to find the answers. Yet no ideal figure or range is being called upon as precise digits. Instead, the question is still hung upon numerous factors. So, the next concern likewise is the factors that app cost depends on.
The below-defined sets of headings combine to explain several aspects of the app's cost. The topic has a lot of segments to cover. But in a nutshell, if it has to be responded, the cost to build an app stands between $15000-$300000. Pretty vast spectrum! It will go a long way in holding the lights on for businesses or entrepreneurs on the verge of building an app and need to know how much it costs to build an app.
The below-mentioned table shows the approximated pricing of the app with various intricacies and timelines.
| Type of App | Time of Development | Approximated Cost |
| --- | --- | --- |
| Simple | 3.5-7 months | $15,000 – $80,000 |
| Basic | 5-10 months | $80,000 – $1,30,000 |
| Complex | More than 10 months | $1,50,000 – $3,00,000 |
Knowing the cost of app develop and the factors that affect the costs is a crucial subject because mobile applications are the most consequential scope for businesses. We are already seeing that applications are playing a vital role everywhere. The icing on the cake situation comes in the future with 5G technology. It's not too far that the technology is about to devise the best version of everything.
Gartner has predicted that 5G technology will account for 15% of the mobile industry in 2025. Mobile technology and services are rendering 4.6 percent of GDP globally in the year 2018, which has forecasted to grow by 4.8 percent by the year 2023. Lots of advantages will be available at that time. 5G technology will enormously avail mobile consumers and, at the same time, developers.
Lots of opportunities will be generated due to this advent for applications business. We will not dive deeper into the scope here. Our principal regards are towards development costs of an app on which we will have a thoroughgoing. We first will look into several development phases' expenses.
Distinct Stages have Different App Development Costs
Each stage in app development costs a separate amount. Therefore, it will be better for an appreneur to divide the overall charges so as to comprehend the final number properly.
Ideation Process
The exceptional app concept has yet can fail to attain the desired market position. That is due to the lack of market study. The ideation process includes finding an uncommon purpose and also unwinding several strings of businesses via the idea of the app. An app has various characteristics to look upon before provoking the development method. That stage's costing is also varied for different app ideas, teams, time, and requirements.
It varies between at least $1500 to $20000 on average.

It also varies in the timeline, taking 1-4 weeks and also taking more than a month.

Appreneurs can plan to spend around 10-12% of their development cost on the investigation.
Mockups and UI UX Design
Unique app ideas when executed with user-appealing application design has higher chances for success. Your app would oughta hook for users to use the app. When adequate money is spent on the app design, it will give meritorious results. It comprises the cost of the tools for prototype, design, designer.
The design costs could range from $2000 to $55000.

The design process takes about 6 to 13 weeks, which also leans on the team associates and their expertise
Development
The coding part is the most delegated stage amongst the complete app-making techniques. It has requirements for technologies, coders, management teams. In addition, its structure, functions, flows, screens, database, and many more things have to be unmanaged within a single app, which mandates lots of processes.
The entire development steps could mandate the spending of $8000 to 60000.

It also takes more time than the rest of the making processes.
Testing and App Launch
Testing is also a crucial step process. Ensuring that an app's parameters work well enough for standardization increases its efficiency and degree of success. Users would face minimal or no hurdles while using the app. Also, testing should be conducted at several levels of development and even after deployment. After the launch of an app, the app also produces lots of opportunities.
The building and testing process costs $3000-$5500

The time is exactly undefined before testing needs to be conducted several times for quality assurance
Customization and Maintaining
App maintenance must be frequently tested, customized, updated, scaling, and some additional parameters. Even after the app deployment, the app cost doesn't conclude. With technologies best utilized, the app could outstand competition though it could cost higher.
This stage costs about 10-20% of the entire cost to build an app.
Hidden Cost Factors While Creating an App
Application building is a too extended methodology sometimes and also redundant. A few of the facets are not considered in the standard stages, but they cost a substantial figure. Therefore, it is important to know them, here are some of them mentioned.
IT Support Services
Whether it is Android or iOS, technical support is required for the mobile app. It is not the actual part of the building process which is mandated in most cases. This category included the updates of the app, upgrades in Android and iOS, submissions of updates.
Infrastructure Services
Management of the data like when it is stowed, hosting is required. It further has to secure a backup, all adding to the list of expenses. The data like libraries used in coding, images, tools, servers for distributions all have to be operated.
Operational Services
Application has some communication modes like SMS, email, social media apps, chats, push notifications are all real traits of services that cause expenses. These services require subscriptions to the third-party medium that offers these attributes in mobile applications.
How Much Does it Cost to Make an App Based on Different Countries?
The app-making cost also counters in the diverse regions. The list of various countries charges for Android and iOS apps.
Location
| Region | Android Development Cost/hour | iOS Development Cost/hour |
| --- | --- | --- |
| US | $90 | $85 |
| Eastern Europe | $40 | $45 |
| Africa | $140 | $120 |
| Switzerland | $60 | $55 |
| India | $35 | $30 |
| Netherlands | $38 | $36 |
| Canada | $120 | $100 |
| Mexico | $50 | $40 |
| UAE | $100 | $80 |
| Australia | $110 | $100 |
Mobile App Development Cost Determined By Various Types
It is better to comprehend the examination by dividing it into several categories to thoroughly understand the factors and figures.
App Development Costs Separated by Platforms
Android and iOS are two separate Operating Systems, and therefore both have different prices. For both, separate toolkits and technologies are for their development. Plus, the developers appointed for different systems charge different fees. Android is the most demanding app operating system worldwide, and hence Android developers are charged higher than any other option.
Android
Basic App Development Cost (Single Platform)- $60000
Basic App Development Cost (Multi-Platform)- $100000 and more
Complex App Development Cost ~ $200000
iOS
Basic App Development Cost (Single Platform) – $50000
Basic App Development Cost (Single Platform) – $800000
Complex App Development Cost (Multi-Platform)- $10000
Cost to Build Apps of Various Development Type
Native, web apps, hybrid and cross-platform apps are prepared in different ways and purposes, making them valued separately. They operated differently on different devices.
Native apps are compatible only with one device. For this reason, they need separate functions of development for various devices. On the other hand, hybrid apps are created with a common codebase for all devices. Web apps are not actually apps; they are web pages in the form of apps formed with the technologies used to make web browsers.
Native apps are the most efficient types of apps as they can access features of those devices, function offline, and offer the best performance than others. Here are the preferred types of app developments.
Native Apps
Cost to Build a Basic App – $10000 – $150000
Cost to Build a Complex App – $100000 – $500000
Hybrid Apps
Cost to Build a Basic App – $5000 – $500000
Cost to Build Complex App – $50000 – $100000
Development Intricacy Sums Up Different Costings Throughout the Process
The answer to our major question is how much does it cost to make an app depending on the complicatedness of the app. Or in easy terms, it is defined by the components that need to be incorporated into the app. We can also demarcate the role of an app on the grounds of the roles it plays. Also, the cost to create an app relies on the time taken for the process. A complex app will definitely require more duration as of integrating the more convoluted characteristics.
Simple apps include apps like the calendar app, calculator app, or simply informative apps. It has a few screens with no third-party features integrated like payment gateways, GPS locations, etc. All this combines to a smaller amount for the entire making process.
Next, it depends on the varieties of the apps like e-commerce, social media, gaming, fintech, educational, video streaming, fitness, health, etc. These are divided amongst the moderate or comprehend.
Also, refer to the table of summary.
| Categories | Simple App | Basic | Complex App |
| --- | --- | --- | --- |
| Services Integrated | Single Purpose App | More than Purposes Integrated | Super App |
| App Idea and Research | $1000 – $2000 | $50000 | $100000-$200000 |
| Project Management | $7000 | $12000 | $20000 |
| App Designing | $4000 | $7000 | $9000 |
| Quality Analysts | $10000 | $12000 | $15000 |
| Time of Development | 3 Months | 6 Months | 10 Months |
Best Cost Example Of Mobile App Development
The best idea comes with the practical examples referred to. The described examples are all different types of apps crafted and served with diverse pursuits.
Uber is the most extensive taxi-hailing company, available in several regions of the globe. The crafting cost of an app like Uber is around $60000, which takes almost 15000 hours. They are native apps formed for the Android and iOS Operating Systems. Some of the remarkable features it has are GPS integrations, multiple payment gateways, route optimization, real-time updates, etc.
Spotify is extraordinary music streaming app company giving advanced experience to the users with the best recommendations for songs playlists. The app is widely used and preferred over many other better options. The cost of an app like Spotify is a minimum of $20000.
Instagram is a medium for sharing photos, videos and allows communicating with friends and family, or in other terms, a social media platform, universally adopted for several purposes like marketing, communication, and entertainment. The cost of Instagram is between $40000 – $50000.
Amazon is one of the prevailing shopping platforms, partners with thousands of stores and delivery persons gathered to give consumers a great shopping experience from their comfort zones. The development of an app like Amazon is $50000-$60000.
Alternatives to Choose Partners Contrasting App Development Cost
Last but not least, the overall cost also includes one more factor, that is, the type of developers you opt for the applications. Cost of technologies, platform, features, services, technologies, all are different, and also, there is a need to consider who you assign for the development. Here are a few options with a few of the details about them.
Local Company
A company providing development service has a team of experts and team, project managers, designers, quality upkeep staff, and support team. A lot of concessions come with the mobile app development company, with the most crucial one is being answerable. They take entire responsibility for the app building process considering all the necessities and quality of the mobile app. Though it charges a higher amount than others, the app will be worth the expense.
In-house Team
In-house team developers are developers hired by a particular firm that desires to devise an app. They hire experts for full-time work. Despite expertise the in-house team may lack in many fields, it also costs higher comparatively.
Freelancers Based on Time or Based on Project
One can also choose freelancer developers for the mobile app development process. Freelancers can be hired through the third-party platform or through word-of-mouth contact. It costs a smaller amount than the other methods of hiring. Freelancers can be hired in two forms based on pricing per hour or with entire projects. Each of them has its own benefits.
Outsource Team
Outsourcing is sourcing a team from outside. Freelancers are paid for their tasks only and any employment cost. It is a way that costs the least but doesn't ensure the grade of the work.
Conclusion – The Final Cost is Up To You!
The development cost is divided into many more factors than the specified ones. However, the categories mentioned above and descriptions can count how much it costs to make an app. An idea when it needs to convert to an app is like breaking a sweat. You have to be ultra sure about the investment range to bring the idea towards successful apps and the cost to build an app is decided.